Personal by Petra Mechurová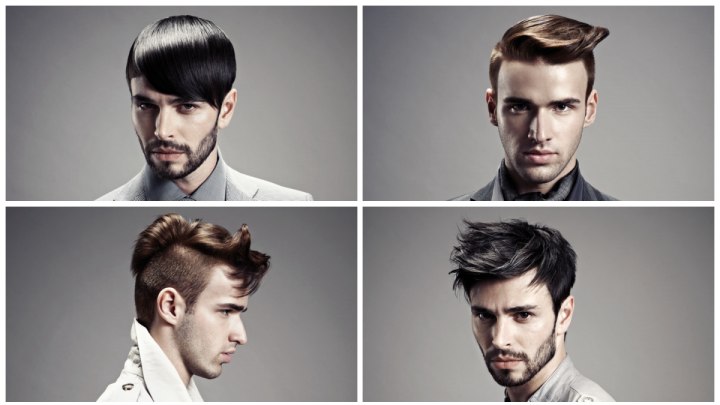 Hairfashion for men does not change as quickly and as extreme as the fireworks of hairstyles, colors and their variations do for women. Once a style is approved by men it will linger for a while and just become more and more refine. And finesse is what we are looking at here.

Undercuts, sleek stylings, asymmetrical shapes and new definitions of the fringe are the key players in this very "Personal" collection by Petra Mechurová . Classic elements, especially of the 1920s were taken to our time and given a slick and dashing make-over. Sides and backs are short and the top hair gives the lenght to play with. Click on each photo to find out more ...


Rounded Fringe and Stubble Beard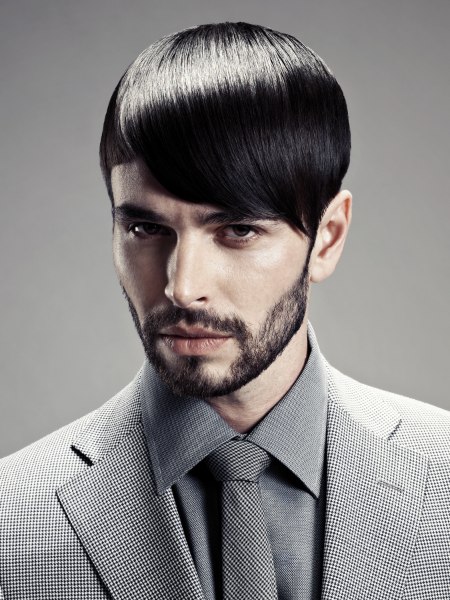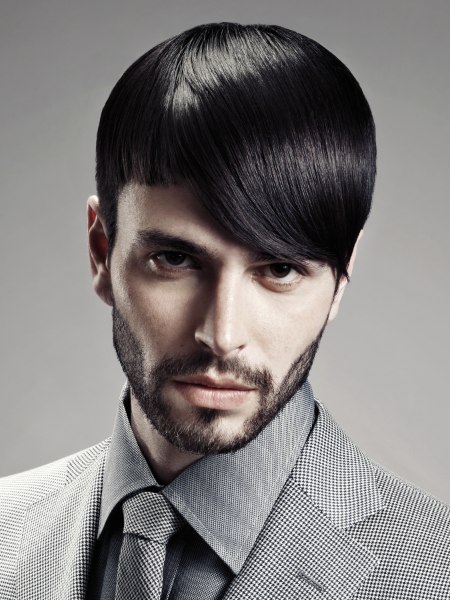 He takes avantgarde to a new level. The expressive haircut and the extreme sleek styling are a perfect match to his well fitted suit and give him the air of a worldly and accomplished man with exceptional taste. Contrasts in length and texture make this dapper look come alive and keep it interesting.

You can just see a little peek of the undercut at the edge of the curvy fringe. This curve continues toward the side where it seemlessley connects with the long and skinny sideburns that then also connect to his stubbly but well outlined beard. Sleekness and shine intensify the mysterious air of the raven black hair.


Roughed Up Men's Look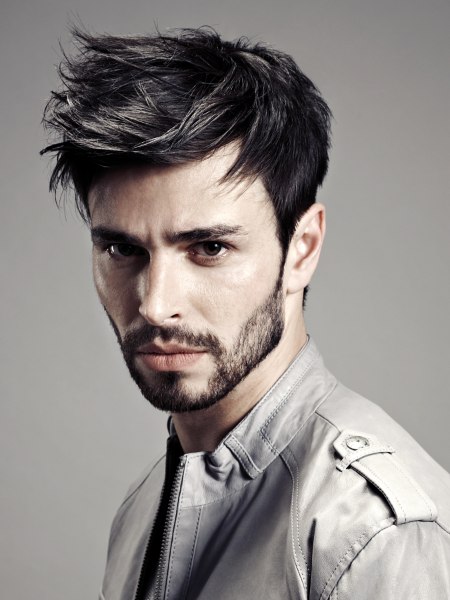 For a less formal environment or just more casual moments the previous hairstyle underwent a new styling. The roughed up top section gives it an entirely new feel and outlook. A full force swing to the left gives him a wild and daring look.

All of the texture that was before smoothed out is now visible and the deliberately messy arrangement is nothing but sexy. Now also the fine graduation of the side is visible. The art of cutting by the hand of a master is evident.


1920s Haircut for Men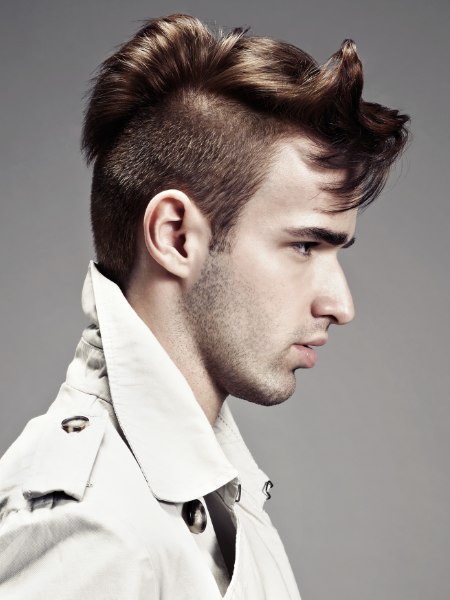 The series Boardwalk Empire made them trendy again. The dapper looks from the 1920s that reveal a lot of clipper action on the sides with a longer top and not much of a transition between them. More and more men bring back the retro romance and chop their locks.

Here the extremely short clipped sides are topped by a wavy and losely arranged section that is styled with roundness and showing much texture in the tips of the fringe section. This is only one of many styling options that this extravagant haircut has to offer.


Asymmetrical Quiff for Men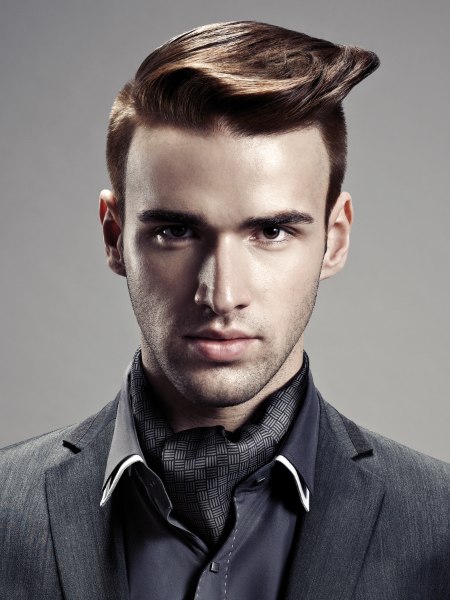 An airborne asymmetrical quiff turns the rockabilly look from before into a dapper look with traditional elements and very modern styling, plus one big secret. The perfect cut now allows the undercut, clipped sides to be totally hidden by the longer strands, combed down from the top.

This would take the rebellion to an almost conservative level, if it was not for the high lift and meticulous designed curve of the entire top section.

Hairstyles: Katerina Muratova for Petra Mechurová Hair Design
Styling: Viola Fetisova
Make-up: Ivana Tokarska
Production: Milan Dockal
Photography: Matus Toth