Felicita by Sergio Bossi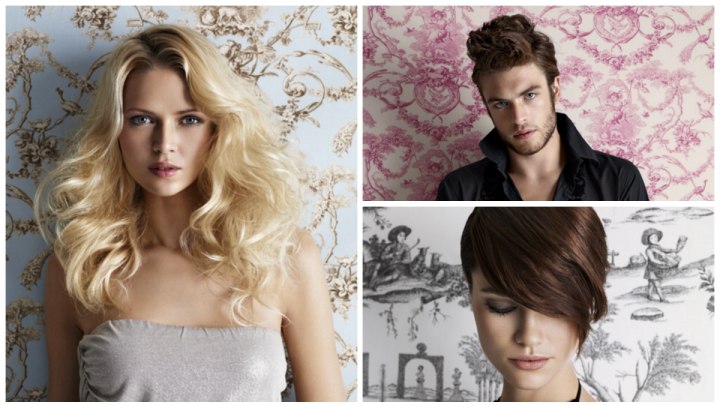 In this small collection Sergio Bossi presents the key elements to the new hairstyles. For women the trend is short haircuts with long, playful fringes, or for bouncy long, layers with more or less waves and a gently tousled texture.

Mens' hairfashion goes retro this year with a look at the 1920s and 30s featuring short sides and a pronounced top section. Influences from the rockabilly rebels of the 50s are also invited to the party. Colors are natural and even earthy with not too many frills. Most important is the fit and the flexibility of the cut.


Short with Wrap Around Fringe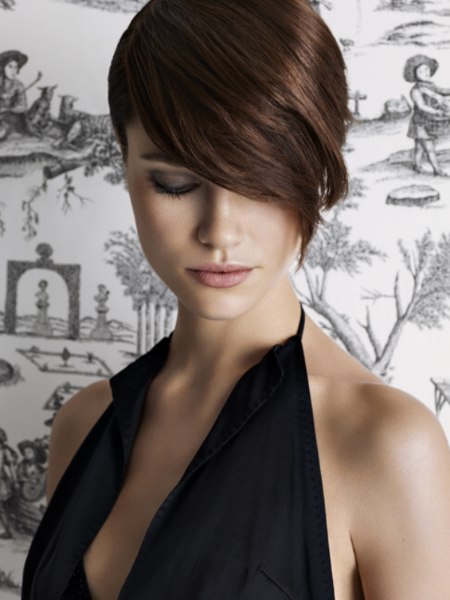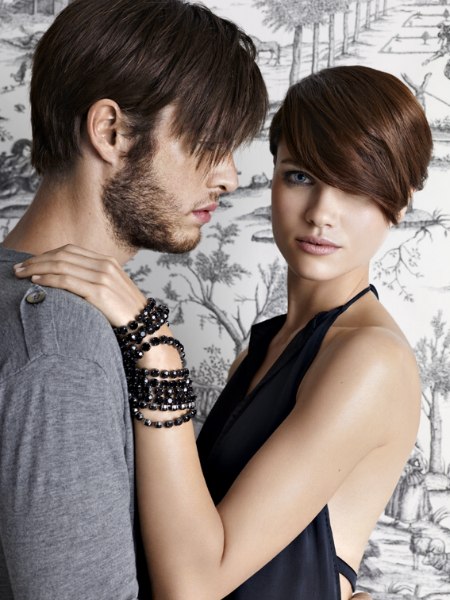 Short and sweet, this trend will find many followers. A snug fitting short haircut with very short sides and neck, but then top hair that increases in length from the back to the almost chin length front.

With some texture added the flow is soft and full of visual interest. This styling gives the fringe an elegant wrap look that works so well for an understated but classy and elegant appearance. Her color is also soft and smoky, not overbearing, but invitingly earthy.


Long Waves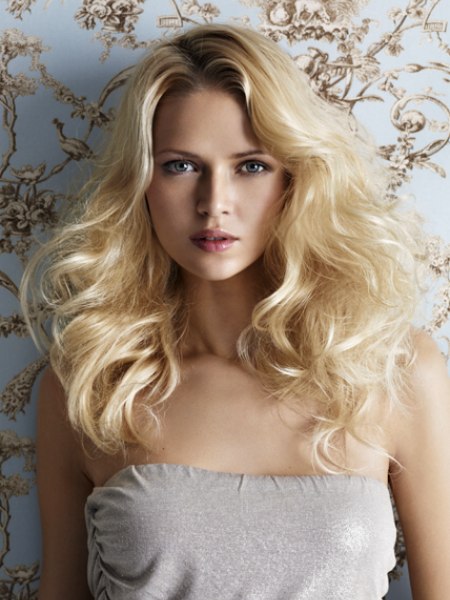 Angelic waves are not as defined as they were styled before. Today's hot long looks have a varying amount of deconstruction. The long layers were parted in a rather interesting way: the part is diagonal, starts in the center front to keep both sides around the face fairly even, but then it moves diagonally into the back adding a bit more body to her left side.

The face is entirely framed by large, beautiful waves that were tousled to make them look as if she just got up. The color is an angelic blonde tone with a lot of vanilla and sunshine.


Sexy Look for Men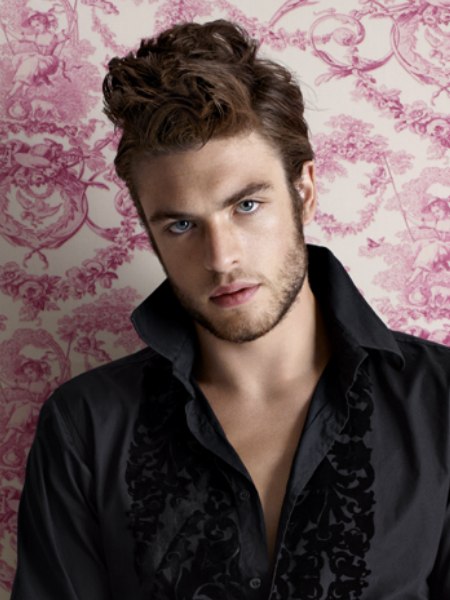 Sergio Bossi took a trip through various fashion decades and came back with the best elements of the most iconic looks in his suitcase. These souvenirs of style include a tousled quiff and combed back side hair with long and distinctive sideburns.

Rebellious and sexy, especially with this kind of shirt. This look also has another quality and that is its flexibility for many different types of stylings. His haircolor is a natural dark blonde, in full harmony with his eyebrows and the interesting short beard.

Hairstyles: Sergio Bossi