Libre by Camille Albane


Even though the world is undergoing a lot of changes, the same cannot be said for women. Women don't need to. Instead, they are opting to focus more on their own individuality. Their strength is their ability to enhance and accept what sets them apart.



The word empowerment has nowadays become a movement. A movement that encapsulates the ideas of self-acceptance, self-esteem, ambition, self-confidence, and power all at the same time. There isn't just one kind of woman, and Camille Albane is fully aware of that.


Fiery Lengths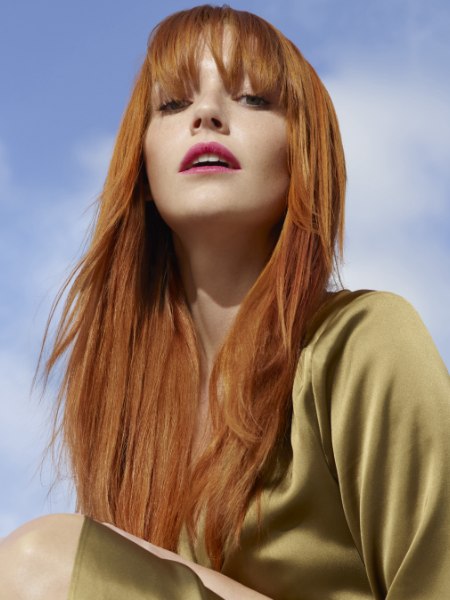 The secret to ultra-long hair is lots of patience or good hair extensions. Nonetheless, the result is always stunning. To prevent the hair from weighing down, subtle layers around the face create a modern and dynamic look.

Long bangs help for a bold and rejuvenating effect. The beautiful red hair color adds warmth and vitality to the look.


Easy-wear Cut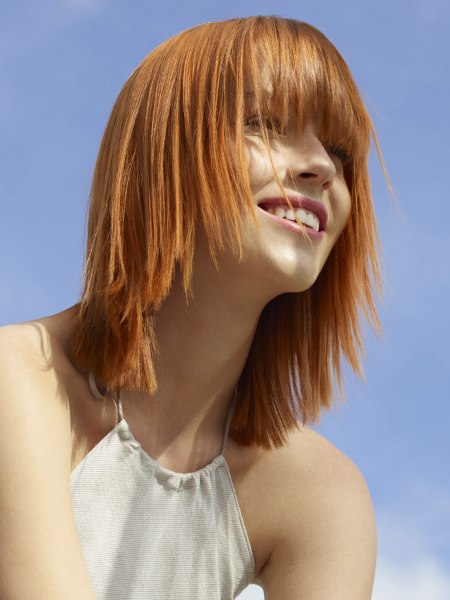 To highlight this bright and vivacious red hair color, which is specific to Camille Albane, nothing beats an easy to style and wear long bob. The haircut is slightly tapered. The bangs, which have been a major trend lately, add both style and charm to the cut.

This hairstyle is perfect for women who are always on the go but also appreciate carefree moments of everyday life.


Neo-mullet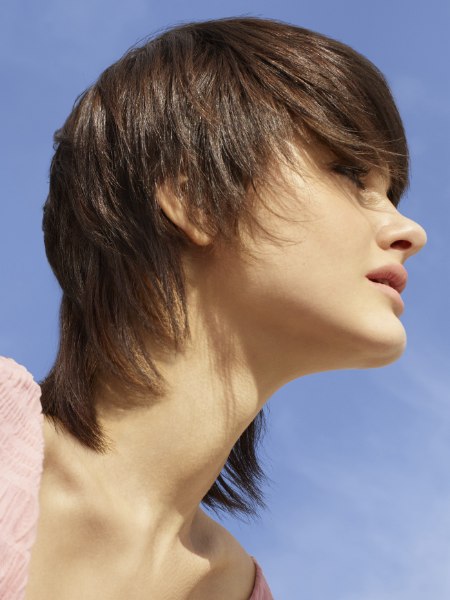 The mullet is experiencing a surprising comeback that reflects how both society and attitudes towards women are changing. At this time, opting for a neo-mullet hairstyle shows a desire to be both light and courageous.

This look, which pairs longer hair in the back with shorter hair around the face, is cut to appear both softer and subtler than the traditional mullet haircut. The contrast between the front and back is less obvious and smoother. This creates a more flexible style that showcases the hair.

There is a lot of softness and even romanticism behind what first appears to be a very daring haircut. The deep, even color is very shiny. This look is a perfect and subtle way to communicate character.


No-gender Haircut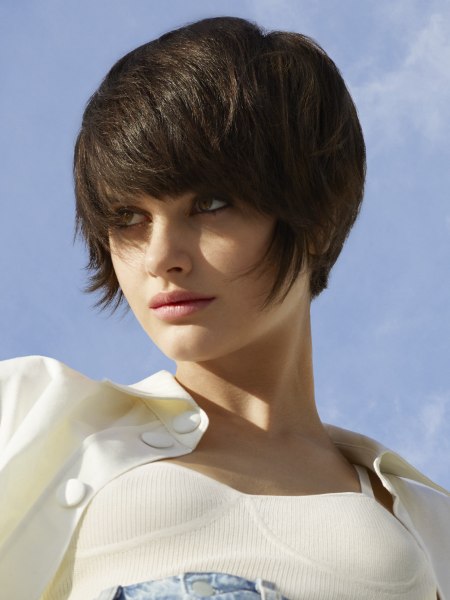 At a time when gender questions are significant, hairstyles have gotten on the same page as well. This short bob haircut can be described as genderless because it could suit anyone. The hairstyle is half-way between a bowlcut and an angled bob, without being entirely one or the other.

The result is a look with a bold yet soft effect. An effect created by rounded volume on the edges, layering along the neckline, and full long bangs. Key for this hairstyle is to start with beautiful volume and an intense matte hair color.


Sophisticated Bob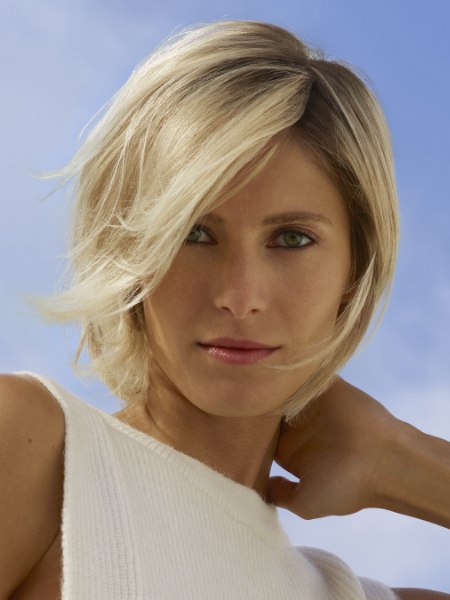 This neck length bob is both intensely elegant and relaxed thanks to the deep natural blonde hair color. For a modern look, the hair has been lightened at the ends and darkened at the roots. This creates an appearance of more volume because of the interplay of subtle lighting differences.

The hair looks dynamic. This hairstyle moves, lives, and adapts to everyday life and offers an easy and uncomplicated option.


Wild Strands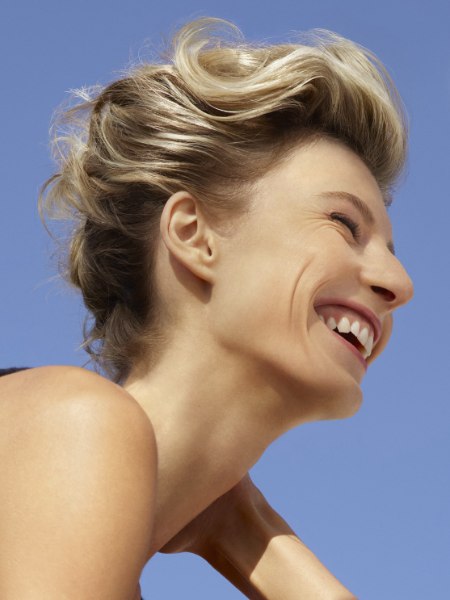 Women are continuously on the go. They need a haircut that won't let them down day or night and a look that lets them toggle effortlessly between sophistication and relaxation. This hairstyle is simple and easy to adjust to your heart's content.

Hairstyles: Camille Albane
Photography: Nicolas Valois