Citadine by Bruno Flaujac Coiffures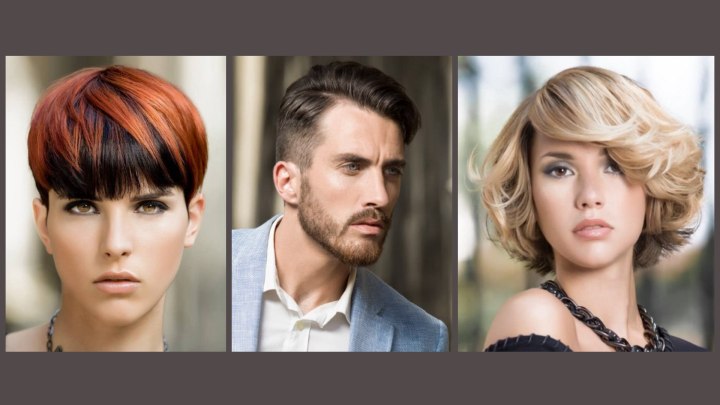 City dwellers are living a fast paced modern life with no time to spare. Although there are many plus points, there are a few negative ones as well. Hair cannot be elaborate or fancy anymore and busy people need to find low maintenance hairstyles that are still stylish.

Bruno Flaujac has a solution. He is bringing us hairstyles that are easy to maintain, bright, colorful and eye-catching. Each style is unique and suitable for a hectic life. Short hair doesn't necessarily mean boring.



There are many ways to wear short hair. You can add a sharp color, change the texture or style the hair in a different way. Here are some of Bruno's new short hair looks.


Fiery Pixie with Bangs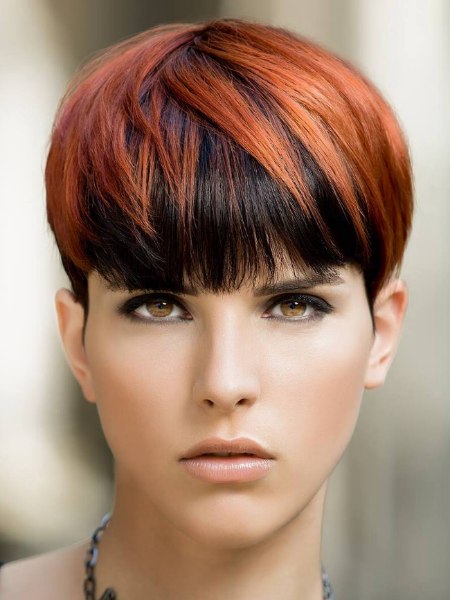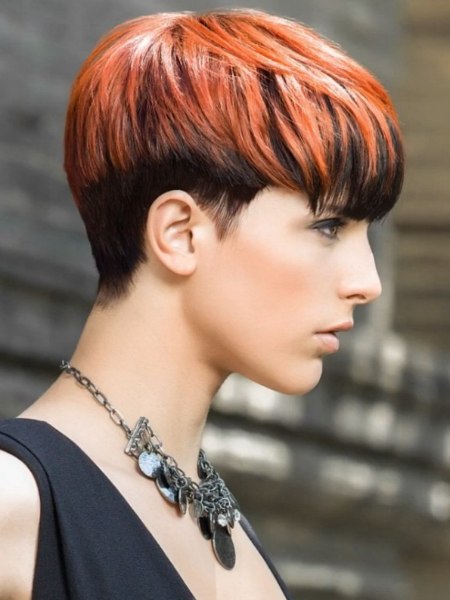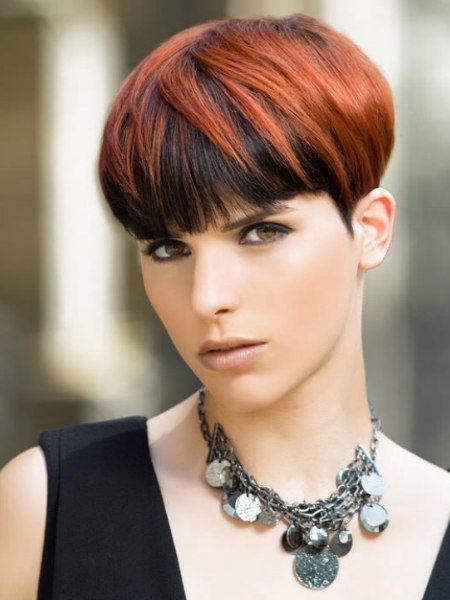 What a great way to start this collection by showing this mind-blowing display of ingenuity. This is a layered colors master piece with dark chocolate brown as an under layer. On the top section of the head, Bruno Flaujac has dyed the hair with contrasting shades of dark and light copper.

Bringing back elements of the popular mushroom haircut, this hairstyle adds oomph to your appearance. A straight and textured line has been cut horizontally, around the entire hemisphere of the head. The nape section is very short and graduated for an ultra-chic effect. A perfect hairstyle to match your quirky and wild-side!


Short and Sweet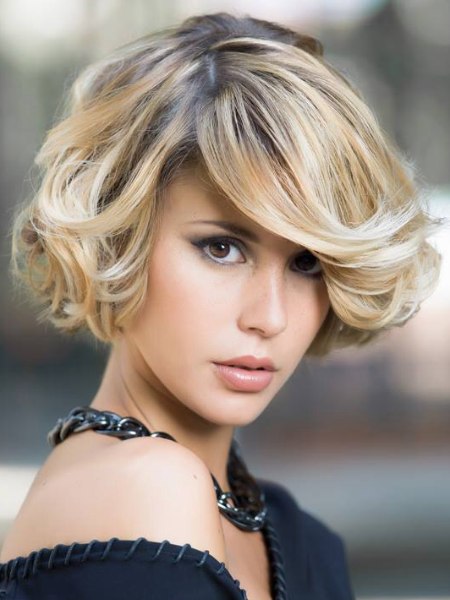 This short and adorable hairstyle will leave everyone in awe. A perfect display of feminine energy that can be adopted by a busy woman. An asymmetrical beauty, this haircut is above the jawline with long and textured layers on one side. On the other side, we see shorter layers with fuller tips.

The ends are gently flicked upward to create volume and bounce. This style is fun and eye-catching! Opt for a gradient effect with dark brown roots gradually lightening to golden blonde length and finally go for light golden platinum blonde for the tips. This coloring effect adds an air of length and thickness to a haircut.


Sophisticated Men's Hairstyle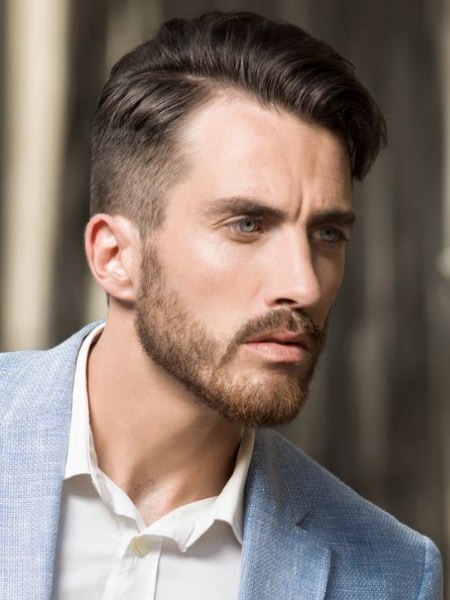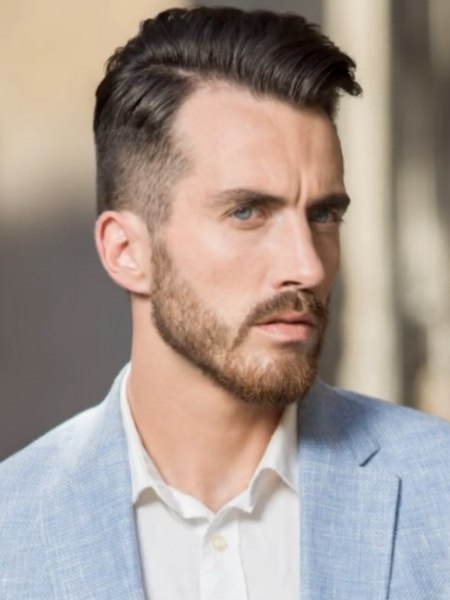 This is a classic example of a suave and sophisticated hairstyle for men. Keep the thickness, length and volume on the top of the head, while keeping the sides and back short and graduated. The hair is side parted, with short length on one side and longer layers on the other.

To make the look complete, grow a short and clean beard from the side burns. This style is a good choice for darker shades of brown and black hair. A true gentleman's cut, it is both easy to maintain and style on daily basis.

Hairstyles: Bruno Flaujac Coiffures