Bob-Cut by Klier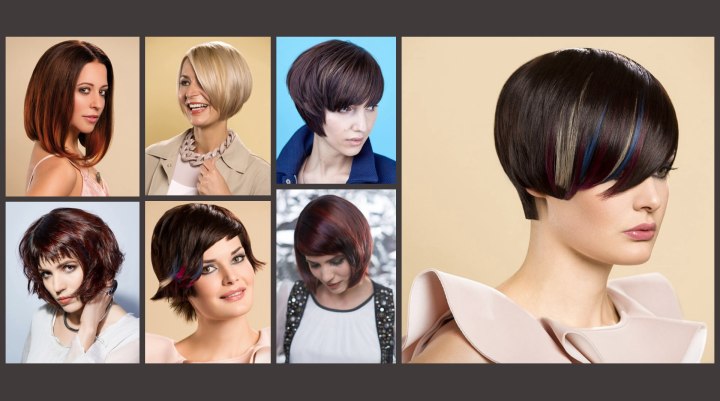 The ultimate classic hairstyle has been beautifying and empowering women for more than a hundred years! Despite its long and exciting history, it still is as fresh and stylish as ever and today the bob-cut comes in a wonderful range of variations.

With fans from Coco Chanel to Taylor Swift this all-time favorite stays in the headlines and women of all ages praise its versatility. Today there are many new variations on the classic all one length cut.



Frisör Klier of Wolfsburg, Germany, has put together a new collection to showcase some bobalicious updates!


Almost to the Shoulder Bob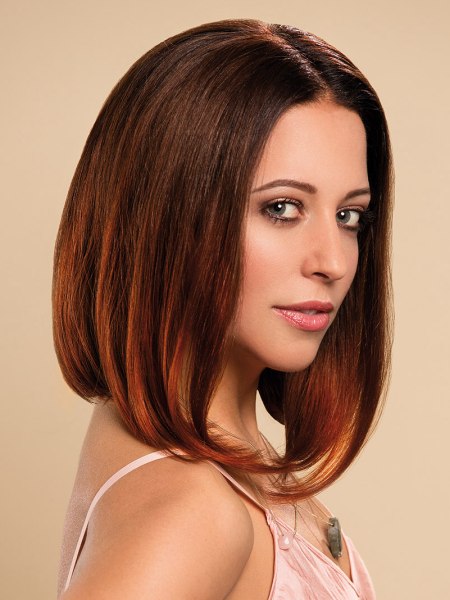 This version of the bob is simply stunning in its simplicity. The slightly longer hair in front touches the clavicles and from there the cut runs in a soft and gentle A-line towards the back. Her hazelnut brown hair is infused with smoldering highlights, which make the look come alive.

Minimalist styles like this gain much from an intense hair color and much shine. With a center part and an attractive curve in the ends, you will be your most stylish self!


Short Bob with Bangs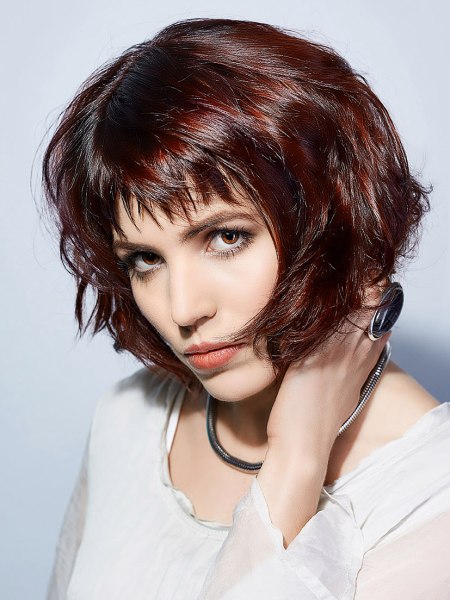 Sassy and with a play on the original chin-length, this ruffled masterpiece is as stylish as it is effortless. The hair is cut in layers to increase the volume.

Ends are textured and this is especially adorable in the short fringe. The sides play around her face in wild abandon and soften her features. Everything has a light and feathery feel.

This haircut is styled with some mousse and texturing products to fully express its wild side. You can pull the ends even more into your face, with just a dab of texturing crème at the ends. Keep it fun and easy!


Textured Bob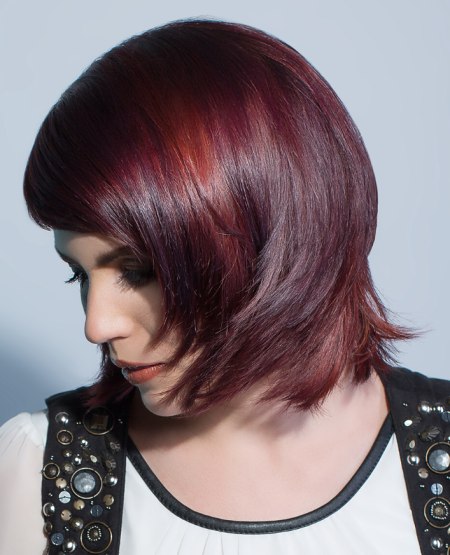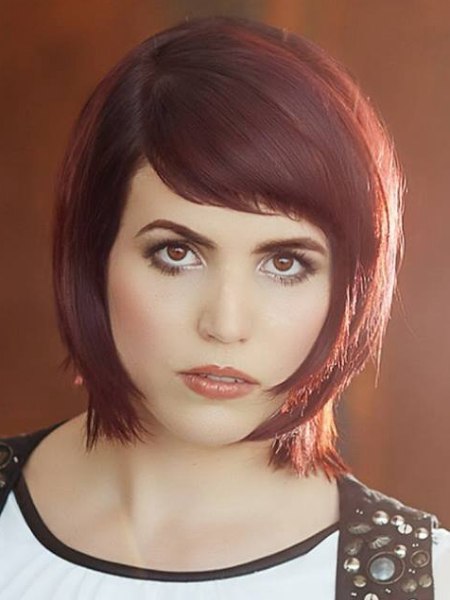 Elegant, determined and playful all at once. If you are not into straight lines, go for this heavenly textured incarnation of the great classic. Soft lengths play around her neck and are directed towards the face.



All of that motion is only rivalled by the dynamic color of her hair – a deep mahogany with fiery highlights, applied in a broad stroke. Styling uses the allure of a modern asymmetrical design which also keeps the bangs in a clean line contrasting the feathery feel of the sides.


Fresh and Young Bob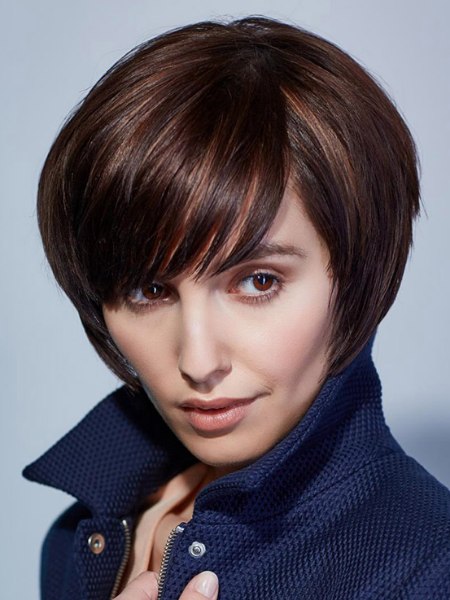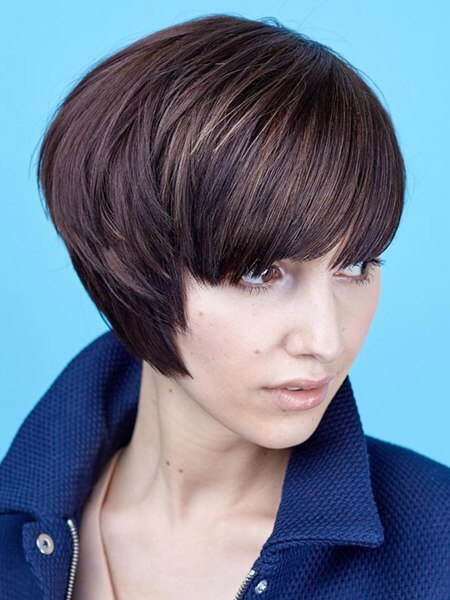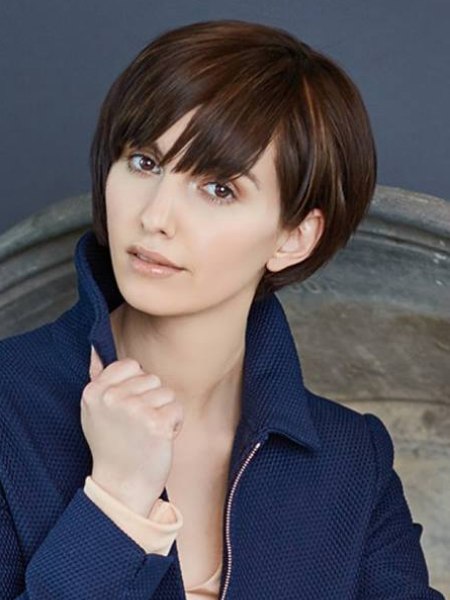 We are not sure what was there first, the flipped up collar of a cool coat or this expressive bob. It does not really matter as they were just made for each other.

A steep graduation all around keeps the hair light and gives it a soft but distinct shape. A little more volume on top and face hugging sides make for a very slender look.

To keep it fresh and young the ends are textured and the long fringe falls into the face in a nonchalant curve. The understatement is complete with a warm brown hair color that matches her eyes.


Graphic Bob with Colors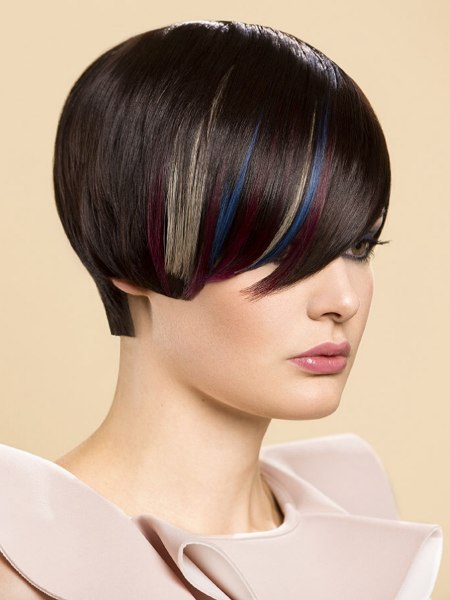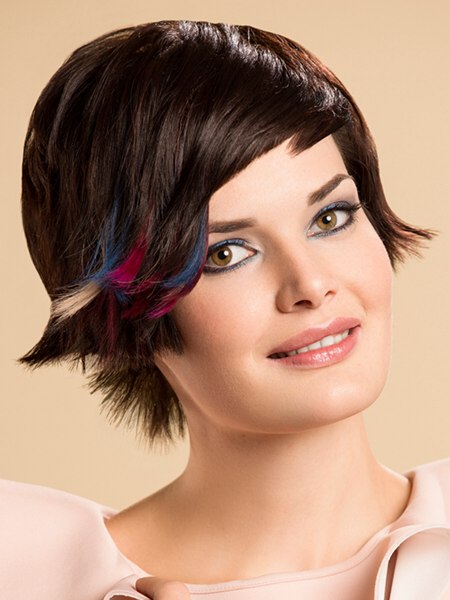 Edgy and chic with an artsy flair. Get your cubism on with this dramatic version that still features many elements of the cut's classic origin.

A very straight neck and perfectly round shape are accompanied by a slick surface, a staggered line on the side and a pointy edge of the fringe disrupting the geometry.

The very dark brown base color gives the perfect background for a couple of bright lines in blue, a hint of red and light strokes in silver.


Smooth Asymmetrical Bob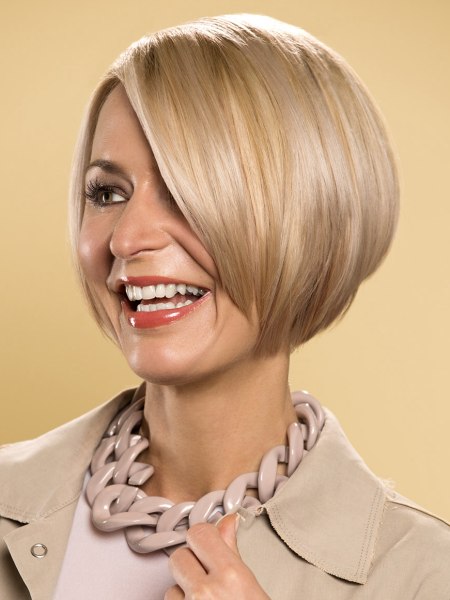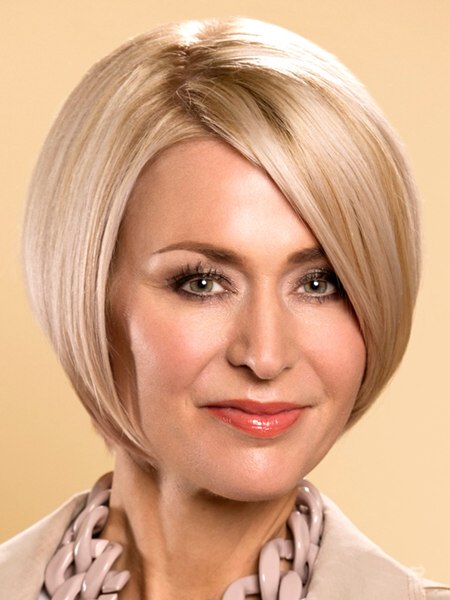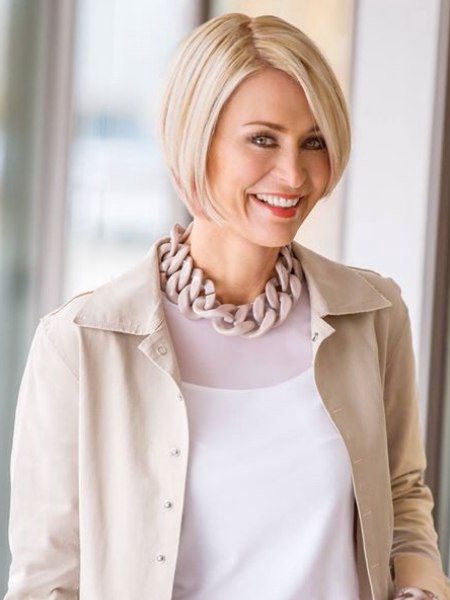 This bob is all about the lines. Soft geometry is paired with an even softer hair color. The side part allows the hair to fall in a beautiful face framing fashion and the sides have a hint of an A-line that follows the shape of her jawline.

A little texture in front keeps this haircut soft and very flattering. Three tones of blonde with alternating warm and cool tones add much to the dimension of this playful, elegant and very professional look.

Hairstyles: Frisör Klier