Spring University by Paul Gehring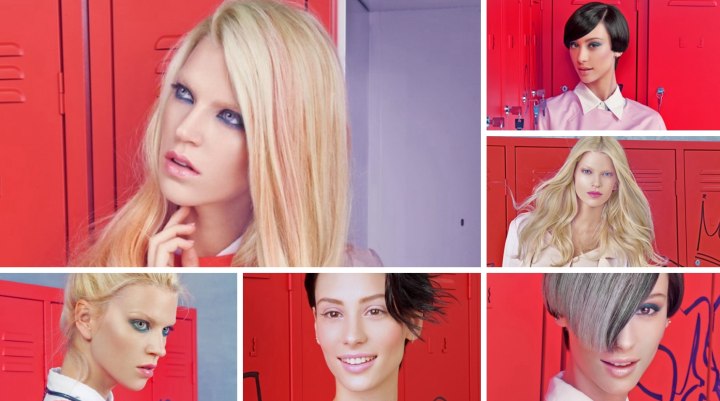 Are you ready to go back to school? Paul Gehring invites us to enjoy the excitement and freshness of being young with his latest collection. The spirit of the teenage years and of spring are captured in simple cuts and bold, crisp colors with classic stylings.

Compact short cuts and long dreamy looks satisfy the most common desires for hair and they come in varieties to please even the most discerning personalities. Fun and happiness are the common thread in all of these creations. Pastel and metallic hair colors appeal to the senses and a little pinch of retro is always a winner.


Neat Compact Cut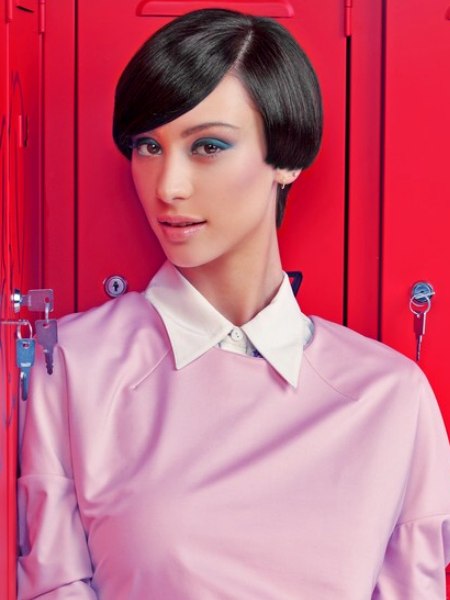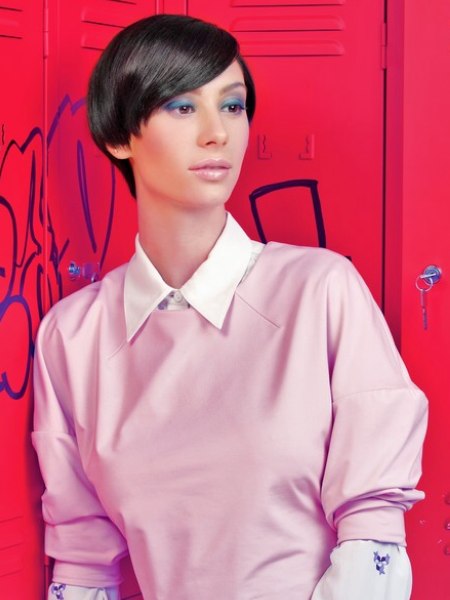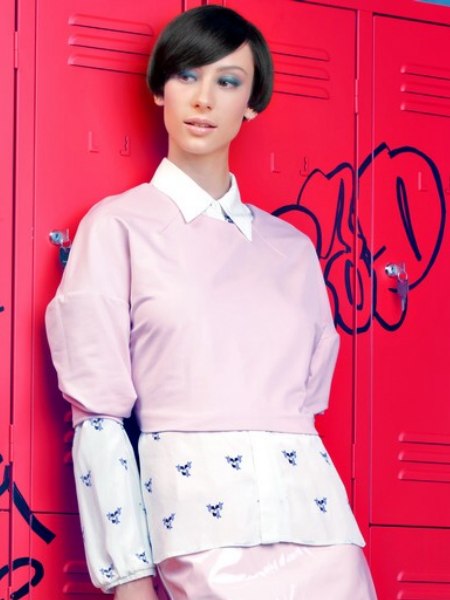 A short hairstyle as fresh as a new set of pencils. With its neat cut and slick styling it puts her in the right spirit for studying and not having to worry about her looks, as they are impeccable just as her outfit.

Dark brown and outshining her lip gloss the charming hairdo features a swooping fringe that continues the curved line of her side part all around to one side. The ears are partly covered and a straight, slightly softened line only reveals her earlobe with a couple of dainty earrings. The neck is longer but does not touch the rim of her shirt collar.


Sporty Fresh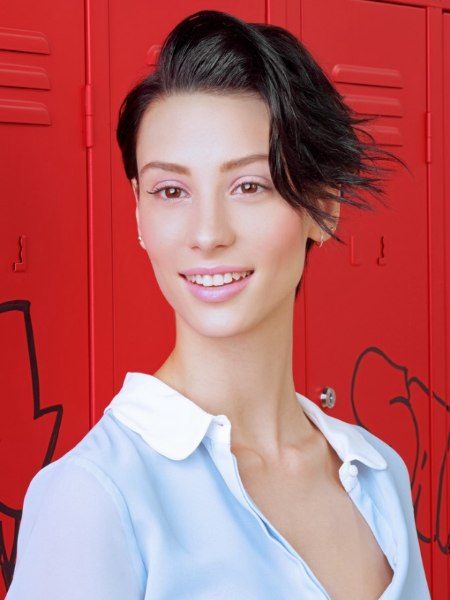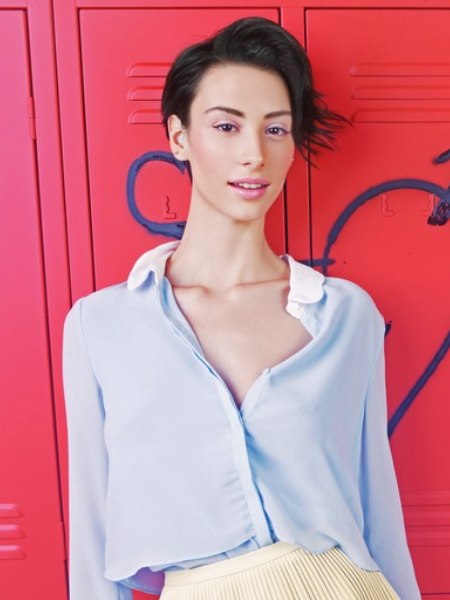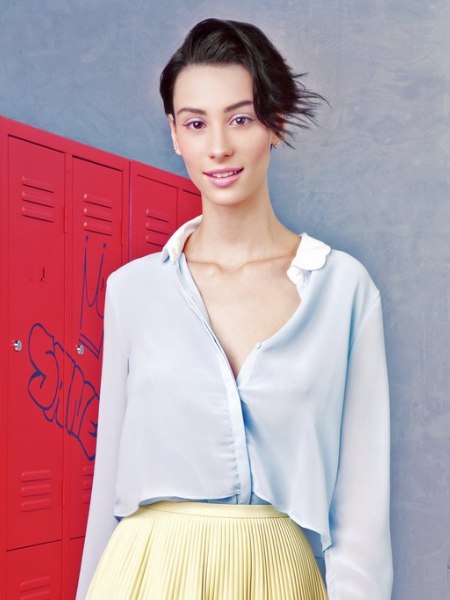 She looks as if she just came out of the shower with the light wet look in her short hair and the minimal make-up. This short cut is all about the movement and the edgy texture in the ends which are shaped like a wing on the side of her face.

A high wave indicates a retro influence to this androgynous hairstyle. Her color is a very smooth and very dark brown, treated with a gloss spray all of the sparkles come out!


Geometric Cut with Metallics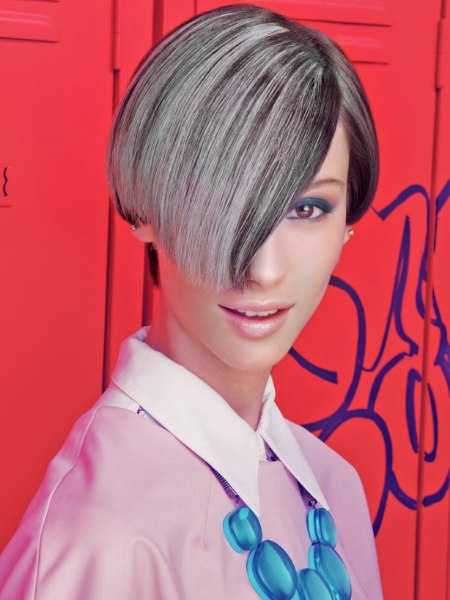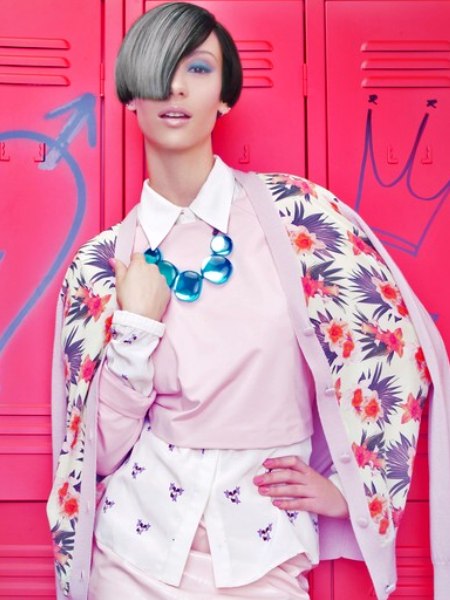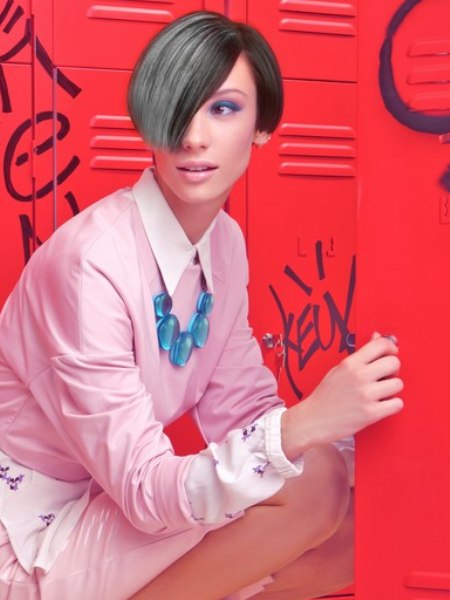 The lines are pure geometry and flatter her slender face shape. The long fringe has a triangular shape that plunges over one eye all the way to the tip of her nose while the other side is short and highlights her elegant little earrings.



But besides the Asian influence and finesse of the short cut, it is the hair color that catches all eyes. An unusual and intriguing hue is created by brushing a metallic silver over the dark brown base color. It is applied in fine streaks with most of its density in the bangs.


Long Hairstyle in Pastel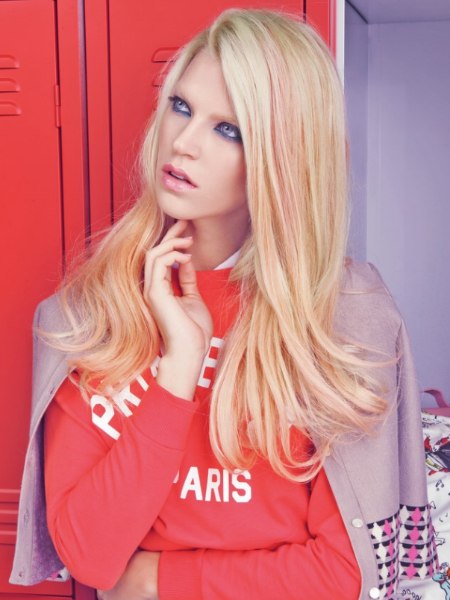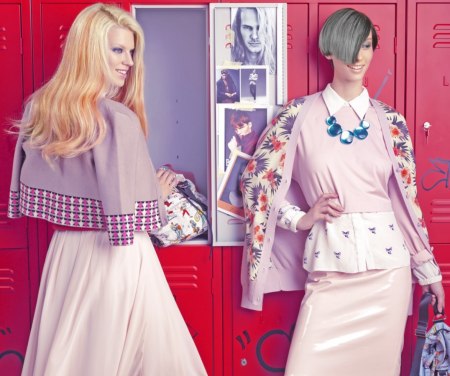 With her long flowing hair she will make a great cheerleader. The "it girl" look never looses any of its popularity and now it even comes with pastel colored accents in the hair. These can be permanent, but there are also many temporary options, if you just want to try it for a little while.

This hairstyle is luxurious with the long front and the side part. Edges are cut round for softness, but the color is the most alluring part of it all. Golden blonde, light blonde and a faint pink bring much life to her hair and make her face radiant.


Upstyle Artistry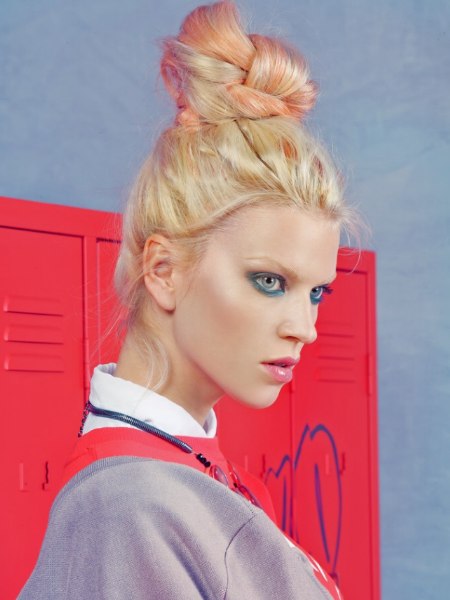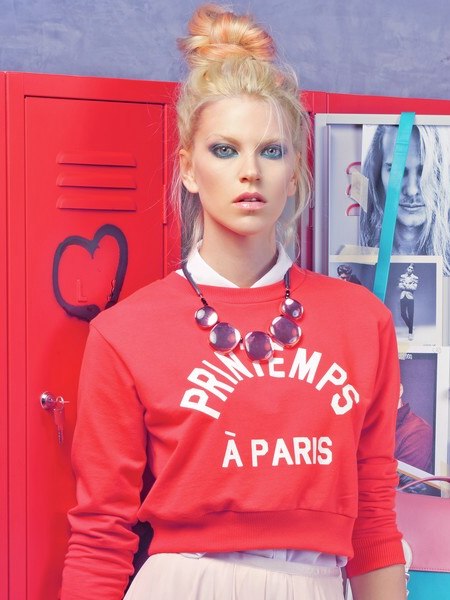 With the apricot pastel hair color her stylish updo reminds of a refreshing ice cream cone. This braided delight even comes without calories, but has the same uplifting effect.

The entire mane of hair was taken to the top of her head in a loose fashion, leaving a casual texture all around. The braid was then rolled to a soft bun with a beautiful pattern but also with an open, easy going approach and nothing is pulled too tight or too strict to keep a playful character. Soft strands are left out all around the hairline, which is a must with styles like this.


Glam with Center Part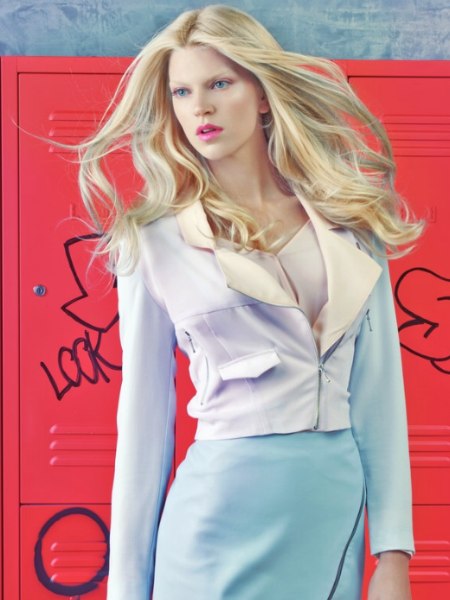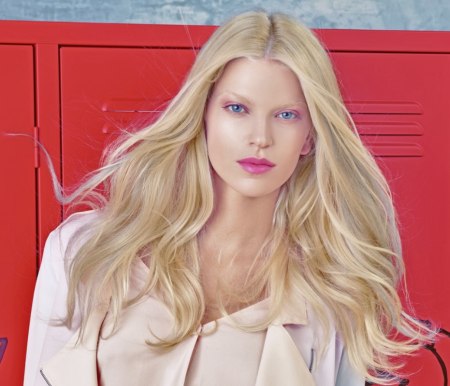 With a color like this it is a good idea to keep the cut and styling as minimal as possible to not distract from the natural beauty of the long hair which is enhanced by streaks of pastel in the gorgeous blonde.

A center part and a hint of layering in the lower perimeter is all that is needed to provide the perfect canvas for streaks in teal, ever so subtle. Besides this ocean colored whiff of color there are golden and light blonde strands competing for attention and adding a beautiful play of light and depth to the hair.

Hair: Paul Gehring & Team for ALCINA
Make-up: Fabrizio Camponeschi
Photography: Carlo Battillocchi