"Bain de Mer" by Mod's Hair


Are you ready for the beach? Worried about your hair? Mod's hair released a new collection of hairstyles that might just remedy this problem. Short, medium and long looks are made for sun and all of the pleasures of the summer season. And they can even get wet!

The secret is in the great cuts, executed with utmost precision and under consideration of the natural fall and flow of the hair. This makes them so easy to style every single day.



The hairstyles are sun kissed in their colors and move as gently as a summer breeze. This is pure refreshment for your hair from beach to happy hour and beyond.


Easy Summer Hairstyle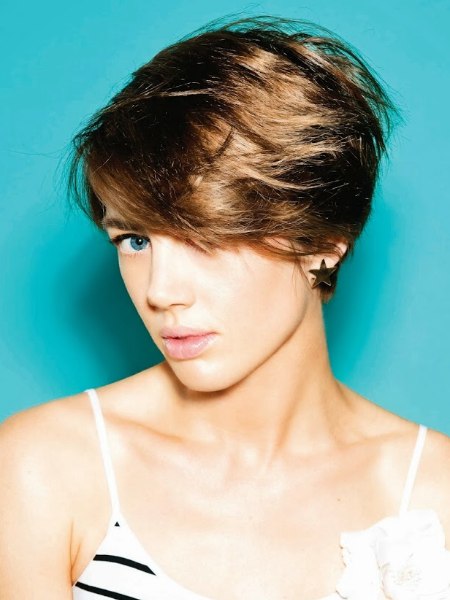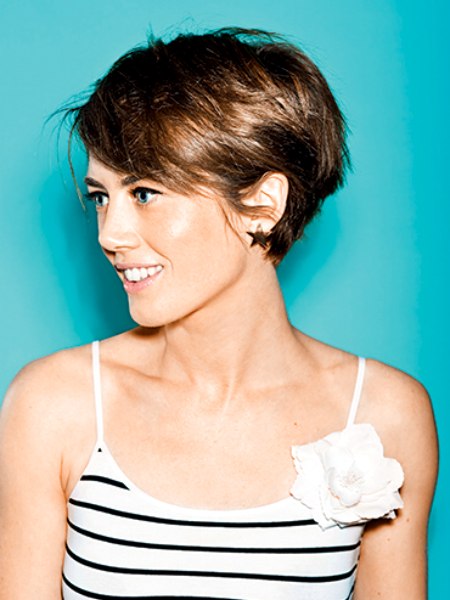 This enchanting short style looks great dry or wet. With a high nape with fine graduated layers throughout and a long fringe it is super stylish and it moves around her head with grace and lightness. The long fringe adds a pinch of sexy to the boyish look.

All you need to do to get it back in shape is comb it back around the sides, let it dry and ruffle it up gently with your fingers. Her dark blonde hair color has golden accents to reflect the rays of the sun in a warm glow.


Beautiful Short Cut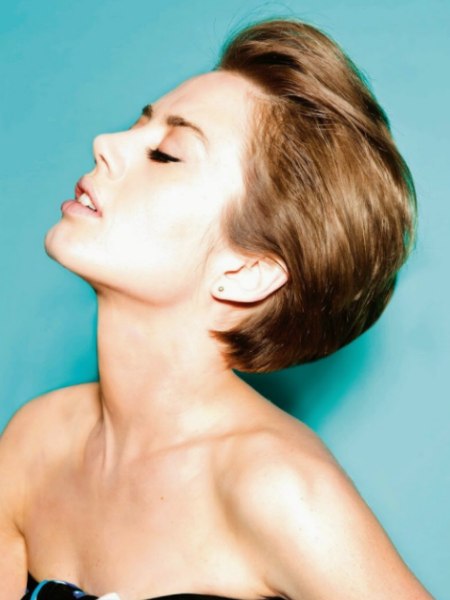 Summer is the time to show your shoulders! This beautiful short hairdo will allow to do just that and be in top style. Its androgynous nature is softened by the extra length on top and in the fringe.

For a glamorous and alluring evening look the hair is taken to the back over a round brush. This keeps the volume intact and the luscious movement at its best. A little spray holds the hair without separating it and the texture looks as effortless as running your fingers through it.


Versatile Summer Bob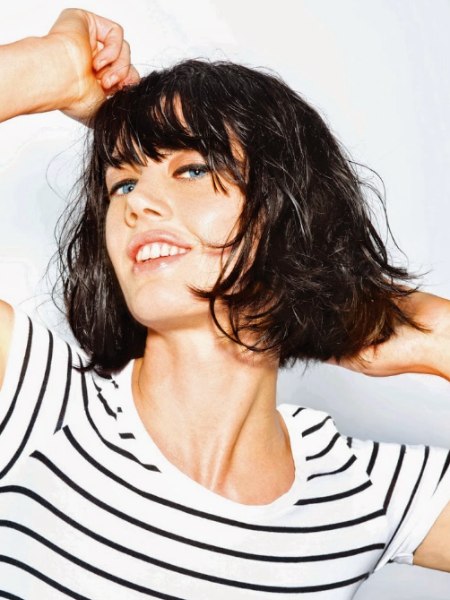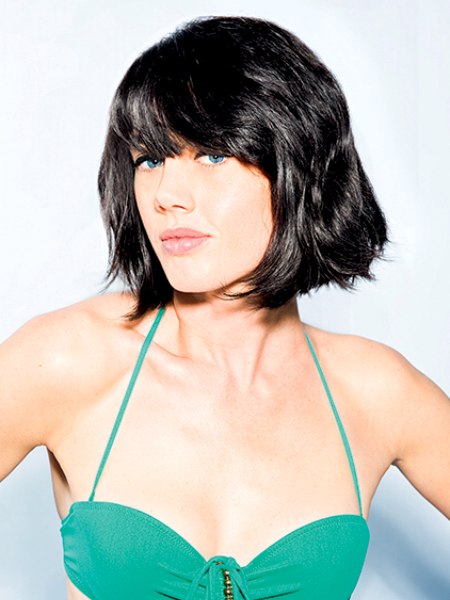 As cute as a starfish on the beach, this short bob will rock your summer. Cut just a bit below chin length, this refreshing cut sways in the breeze and adapts to your every need and every mood.

Wear it in a casual way with wispy tips reaching in all directions and separated strands in the daytime or style it up for a glamorous night. The perfect cut with its sexy bangs can do it all. Her almost black hair color, a very deep brown is repeated in the bold eye liner. Now that is finesse!


Summer Blonde Layers


This is the quintessential style that people think of when it comes to summer hair. Sun bleached blonde falling in long casual layers and swept in and out of her face by a gentle and warm breeze. Her over the shoulder long hair was parted on the side to allow the long fringe to fall so swiftly and with this much movement.

The layers begin where the fringe ends and provide even more motion in the lower segment. A sun kissed blonde comes to its shiny, sparkly peak with bright highlights that are strewn all over in wide and narrow strands to make them look this natural.

Hairstyles: Mod's Hair
Hair: Olivier de Vriendt
Make-up: Camille Lutz