Men's Hairstyles by HAIRLOUNGE-KL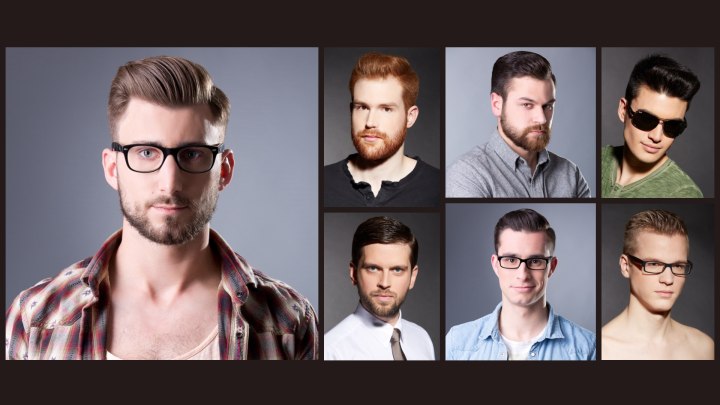 Side parts, quiffs and pomaded stylings are what makes men handsome this fashion season. Beards and glasses just add to the appeal.

Hairstyles for men have become neat and well groomed once again and designers get their inspiration from traditional looks through the decades.



Business like, rocker style, sexy librarian or hipster and geek looks are dominant on male heads and come in natural colors with more or less elaborate finishes.


Sophisticated with Glasses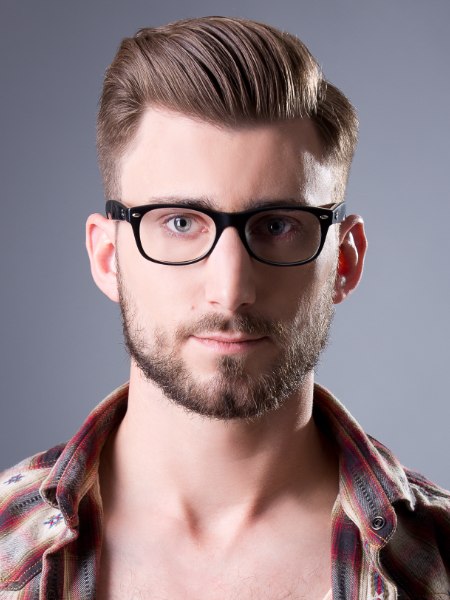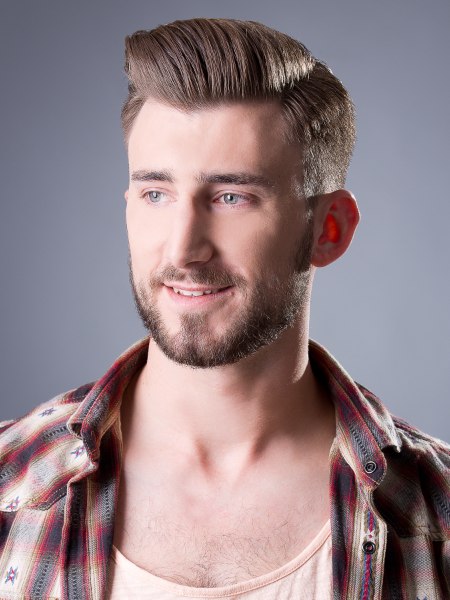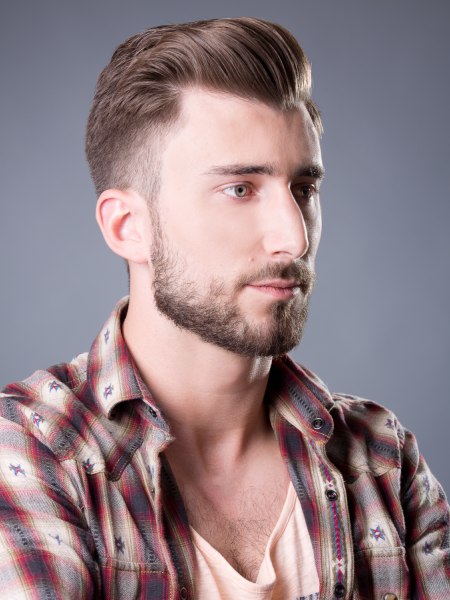 It is not the clothes that make the man, it is the hairstyle. This dapper hairdo contrasts his rustic shirt and speaks of a refined and sophisticated taste. His hair is ultra short on the sides and from the temples on upward it increases in length. It becomes long enough to create this great quiff with all of its lift and volume.

A blow dryer and a styling brush are needed to create the shape and some hairspray to keep it in place all day long. The beard has a soft outline, but it is neatly trimmed. With all this style going on, the glasses seem less a necessity and more an accessory, especially since they are of a very chic and classic shape.


Hip to be Square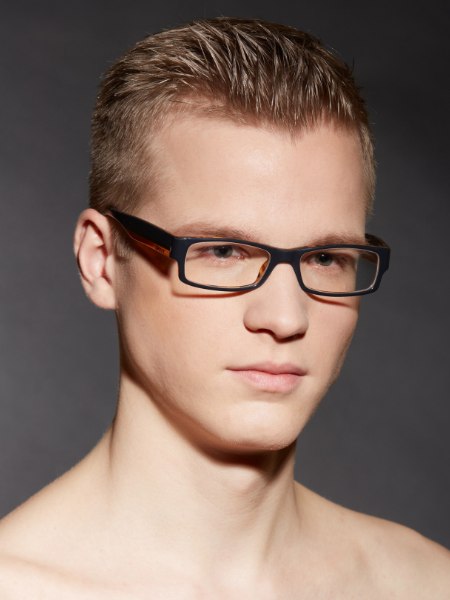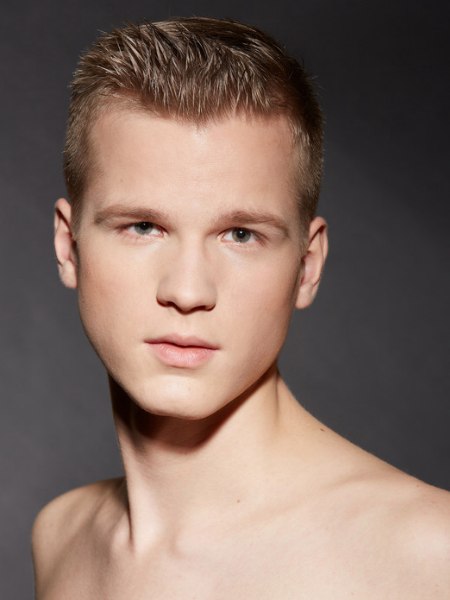 His rectangular glasses are stylish and in combination with his neatly shaven face and the short crop they promote a trendy and hip techno, designer, minimalist aura. His hair is dark blonde in color and evenly layered with a slight increase in length from the short sides to the top.

Use gel or pomade to comb it back for this very clean and shiny look. As an alternative the hair can also be spiked up with no effort at all.


Redhead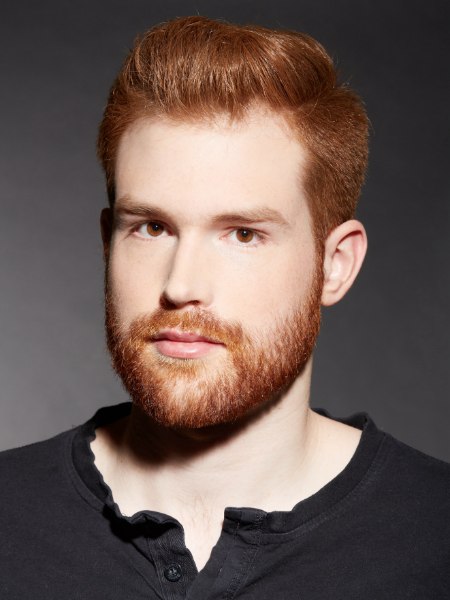 Viking red with a very masculine style. His haircut combines traditional and contemporary elements with much harmony and his full beard is the grounding element. The sides are extremely short and have a velvety, touchable texture.



From the low side part on the top hair has enough length to create wonderful stylings with. A little lift in the roots is created with a styling brush and a blow dryer and due to the thickness of his hair he barely needs any help when it comes to volume. A fine comb and a modeling product were used to give the hair direction and hold.


Pomade Fix


There is nothing that cannot be improved with a little bit of pomade. Get your hair slick and shapely with the magical potion. Let this creation inspire you. A low side part, short sides and the top hair combed in one direction with radical determination so that it almost reminds of a comb over.

However there is hair underneath this shiny do. He combines it with neatly cut and outlined facial hair for a rather distinguished and conservative look.


Bieber, Mars and You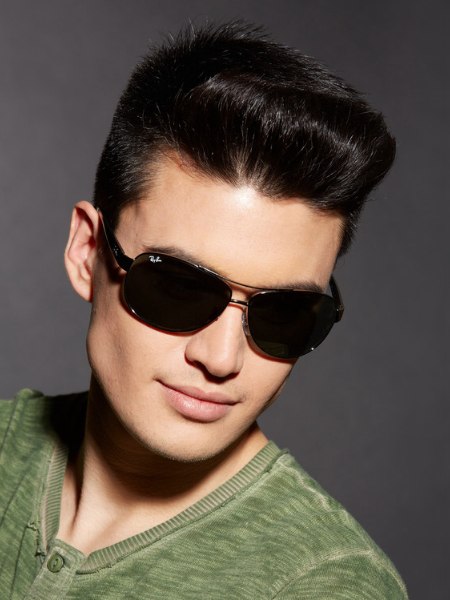 Looking for a hot hairstyle to match your stylish Ray Bans? Follow Justin Bieber or Bruno Mars with their fashion statement of dapper retro cuts with a high top. As short as they sides are, the top hair is long and styled to a trendy quiff which celebrates the return of rebellious rockabilly fashion.

A little modeling cream in the roots helps with the lift and to keep the hair this soft, forgo the pomade, but use hairspray to keep the shape. Wear this look with a clean shaven face and cherry chap stick and female knees will stand no chance.


Full Beard and Short Cut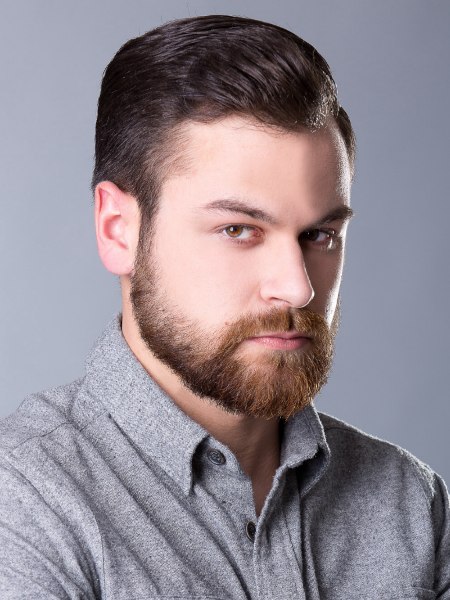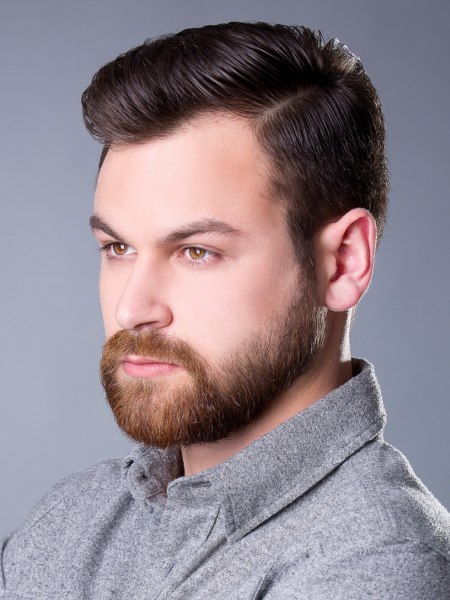 Thick hair with a strong growth has always been a symbol of virility. The gradual increase in length from the super short sides to the top allows him to style his hair in various ways. This more traditional look works well with his collared shirt but also looks fitting and handsome with a tux.

The trend for men's facial hair went from stubbles to longer, full beards, which are easy to keep trimmed and maintained. Keep the edges trimmed and the throat clean.


Smart Hair and Cool Glasses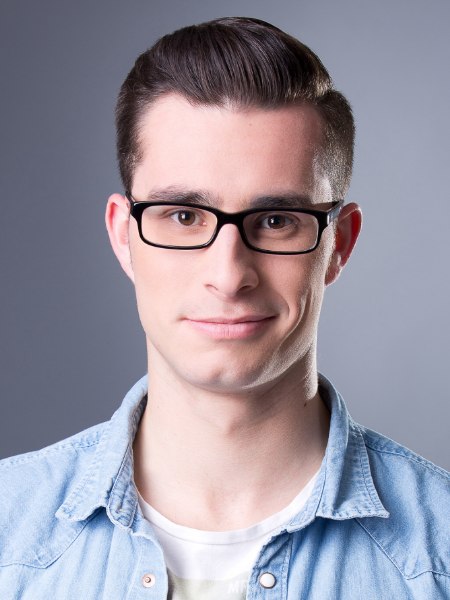 Glasses don't necessarily make one look smarter, but the right haircut can in fact contribute to that perception. His trendy, traditional cut with a mini pompadour and super short, velvety sides has a bit of Clark Kent and a little bit of Buddy Holly, enough to make us swoon.

Use a modeling cream for styling or, if you want more shine and texture, try a pomade or wax.

Hairstyles: HAIRLOUNGE-KL