Cultural Shake by Framesi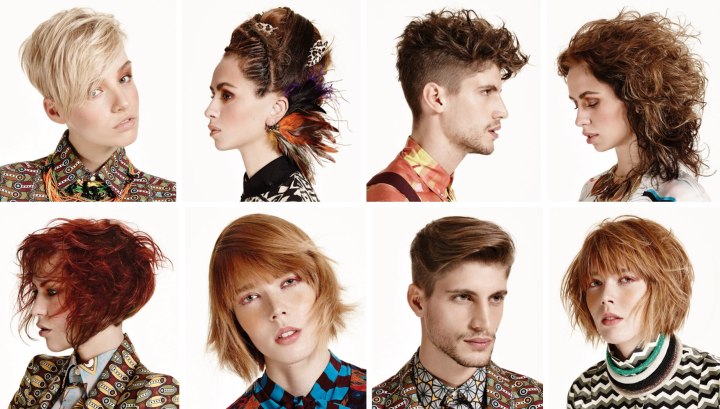 True fashion aficionados prefer their hair shaken not stirred. A colorful mix of patterns, textures and creative colors are the ingredients to this inspiring cocktail made in Italy.

Framesi offers personalized haircuts, custom tailored to the needs, wants, face shapes and lifestyles of each individual. Cuts are created with razors for a very soft texture. Beachy waves and colors taken from a fine wine tasting complete this collection of casual chic.



Each style can be worn in different ways by dressing it up for special occasions with a few styling tricks. Framesi also takes hair accessories to new feathery realms.


Fun Bob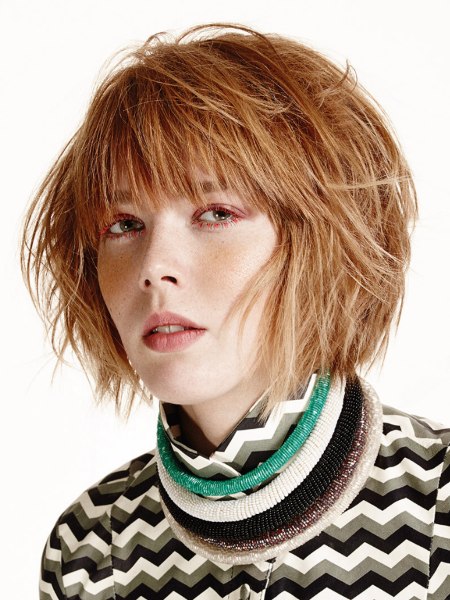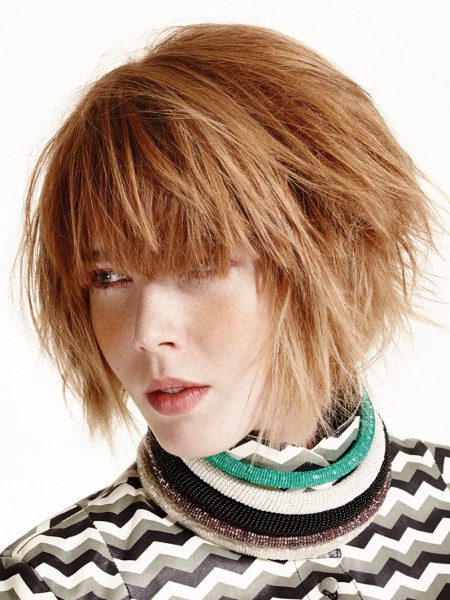 A bob that is as effervescent as your bubbly personality. The precision cut shape is textured in every single strand to create this wispy, light, frizzy and fun surface. It is a great style for thick hair to take off some weight, for thinner hair it can add some volume. It also works with pretty much every face shape and is a true classic in a modern version.

Her bangs have a jagged cutting line and reach below the eyebrows for a whimsical and playful look. After drying and using some root lifting mousse the golden blonde and highlighted hair is ruffled with the fingers. It is as easy as that!


Graphic Outline with Movement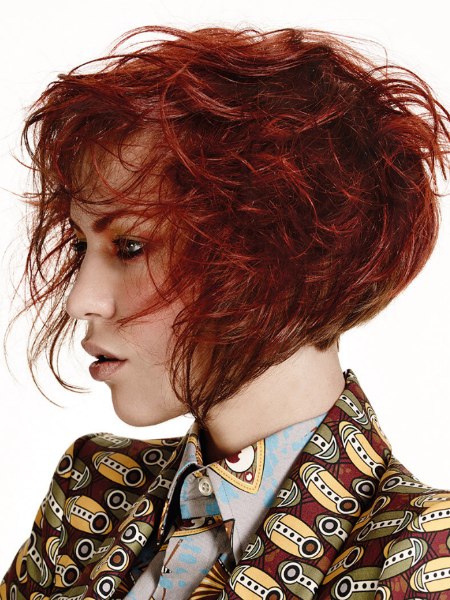 There is much happening in this creation and it is definitely a front runner for the season's most favorite hairstyles. Movement and color are as intense as can be.

The bob is layered through and through and cut with the A-line in mind. This way the neck is short and keeps her cool, while the fringe is extra long and the frontal sides reach just below her chin.

A most beautiful shape that is filled with a wild scrunched texture and forward movement into her face. This is all colored in a most luscious Marsala wine red.


Light and Free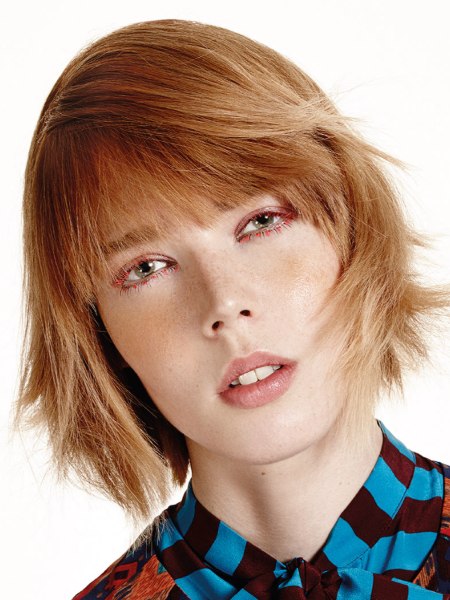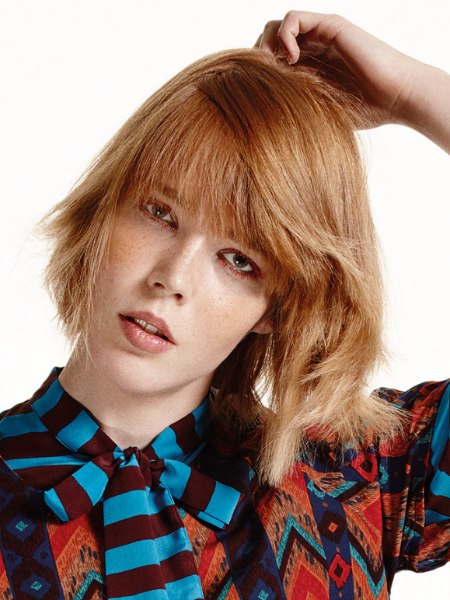 The free spirited texture of this short cut is a great companion to the trendy geometric patterns of fashion. The base shape is that of a bob with a simple fringe.

The lower third of the length is layered to allow the hair to move freely and to flip out, wisp out or just be beautifully disarranged. The mixture of sleek and undone parts in this hairstyle is very intriguing.


Slick and Short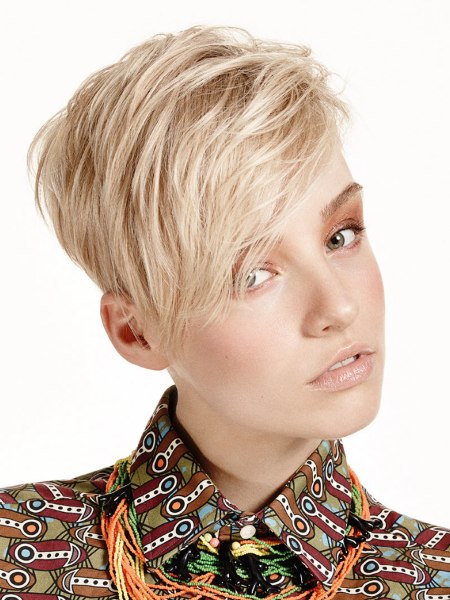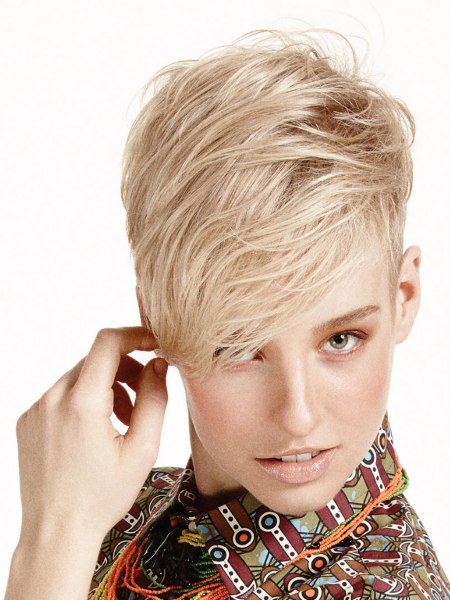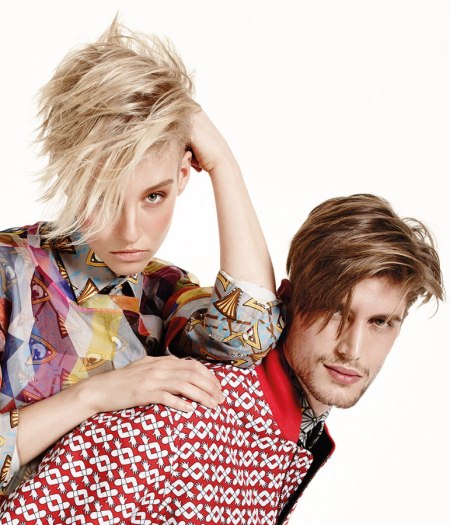 If you always liked Ellen DeGeneres' hair cut, you will fall in love with this short creation by Framesi. These looks are not only adorable and très chic, but also really easy to wear and to style. A perfect cut as the base and your styling time will shrink to minutes a day!



This little creation of pleasure was cut with extremely short sides, longer, layered top hair and a very long fringe. You can style it out of the face with a little modeling crème on your fingertips, let it fall in your face, spike it up, ruffle it and so much more. Who knew such a short, androgynous hairstyle has that much to give.


Beach Waves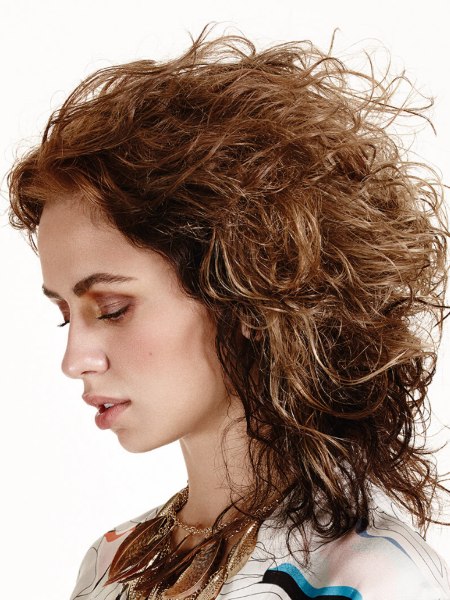 Let them fly in the wind or shake them up for glamorous volume! These sexy curls are highly versatile and spectacular, no matter what you do with them. The hair is layered from top down to provide a good balance of weight and volume. The final length of the hair reaches just below the shoulders.

As a very lovely special effect the underbody was died in a shade a few steps darker than the sherry wine colored top hair. This two tone coloring comes in handy when wearing the hair up, as it adds quite a bit more drama. To see what this look can turn into for a special occasion, check out the next style.


Exotic Upstyle with Accessories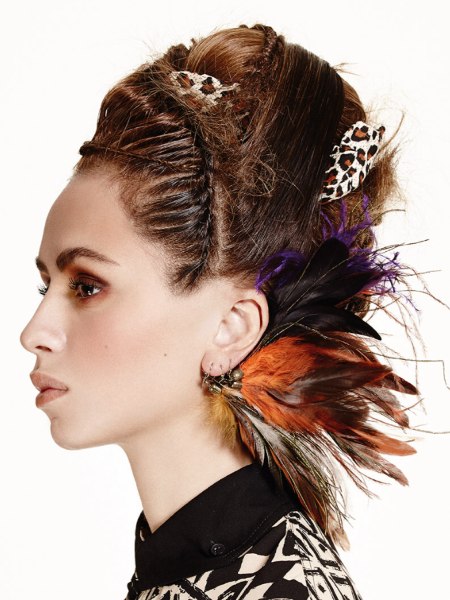 This look could be a portfolio for various hair styling techniques. The exotic updo is composed of several sections of very different character, but somehow all goes together like in a beautiful collage. The front is held together by a thin, French braided line, the top is dominated by a large chignon, which itself is covered by a wide strand combed across from right above her ear.

All of this is decorated with a leopard print hairband and the most beautiful feathered hairpin, which is backed up by more feathers on her earrings, that now seem to be a part of the hairstyle as well. Demure is so yesterday - go for the glam!


Curls and Undercut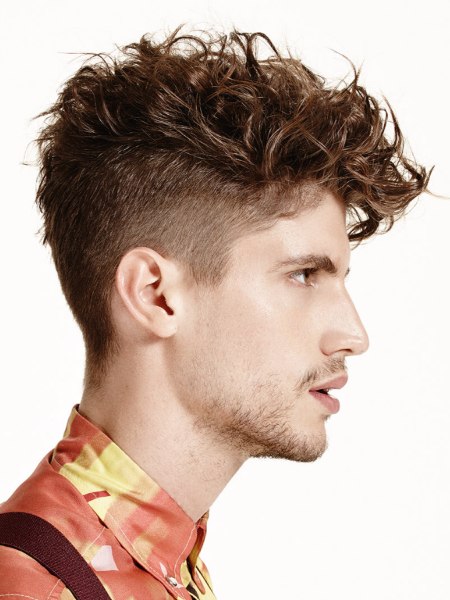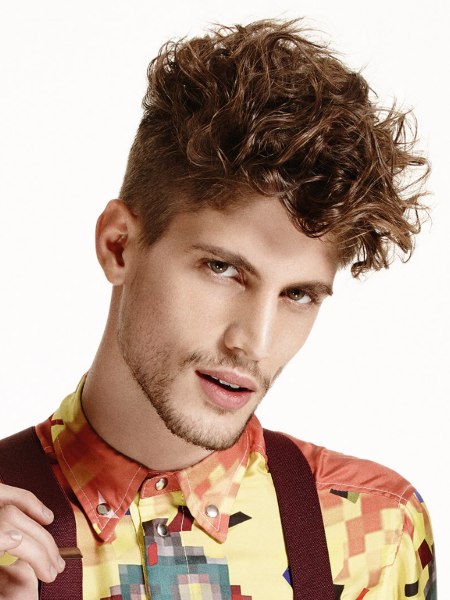 Dandy up your style. Dapper looks are back and hairstyles for men may not change much in their basic structure of short sides and longer top hair, but it is all in the detail of the cut and the styling. His look keeps his sides and back very neat, but there is much fun activity in every single curl on his crown.

It is best to start out with a natural curl for this hairstyle. Use a curl enhancing gel to give it more hold and additional shine. His beard is dainty, but very stylish and well designed with a neatly outlined, short mustache.


Smooth Flow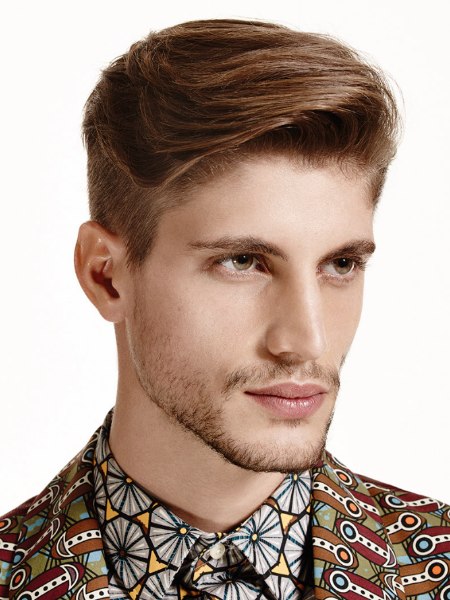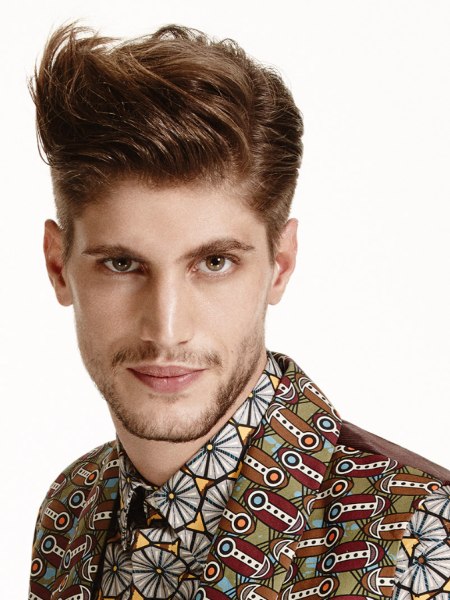 This hair is curved as smooth as a stream of silky caramel. A little lift right at the hairline in front continues further back on the crown and gives him the volume and height to make this haircut so memorable.

Sides are radically short and undercut. A great variation on classic mens' haircuts with a fine, barely there beard and a debonaire mustache.

Hair: Framesi