Minerasia by Framesi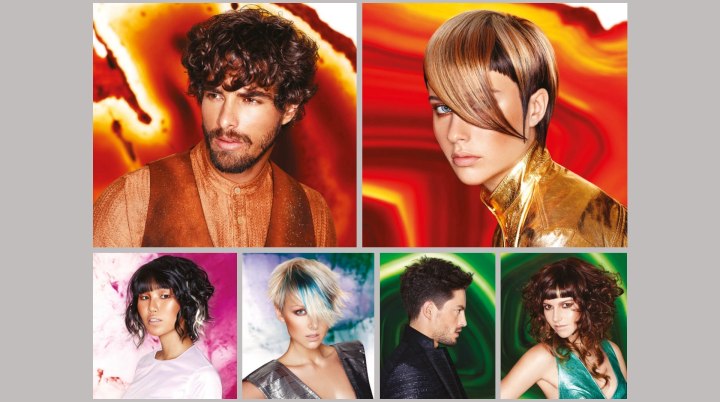 Metal and hair could not be any more different materials and yet Framesi manages to bring both together in their new line of hairstyles. This modern alchemy is expressed through metallic, mineral shade infused coloring as well as cuts and styles that reflect the spirit of Asia.

Lines are straight and accentuated with sharp points or playful, curly and wild. There is even a touch of Manga in it!


Curls and Sleek Bangs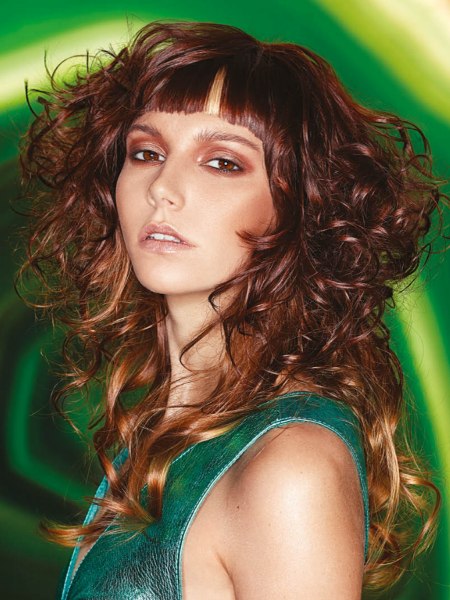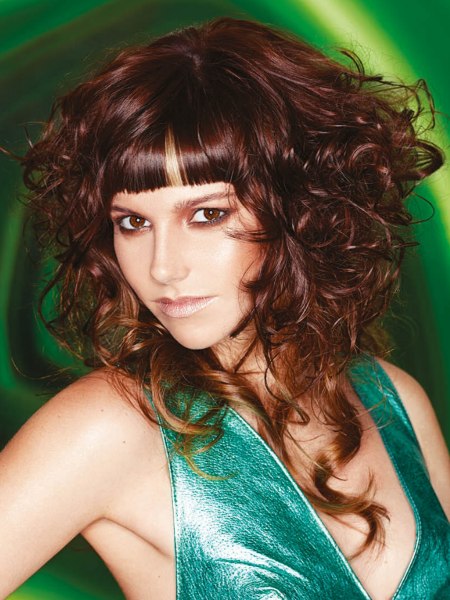 Contrasts give a hairstyle a special zing. It can be in color or, as seen here, a contrast of textures. The sleek half long bangs stand out among the curly decadence of the long layers. They are styled close to the skin and have an adorable little eye candy gap just a finger's width off center.

Her long brown hair boasts shades from dark walnut to a golden hazel, another more subtle contrast that makes this look come to life. The volume is distributed in a rather intriguing way with the widest part in the upper section at cheekbone level. From there it narrows all the way to a fine drizzle of separated strands.


Short Sci-Fi Haircut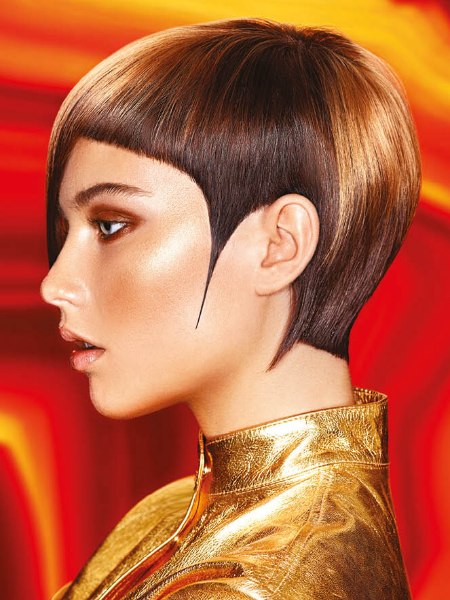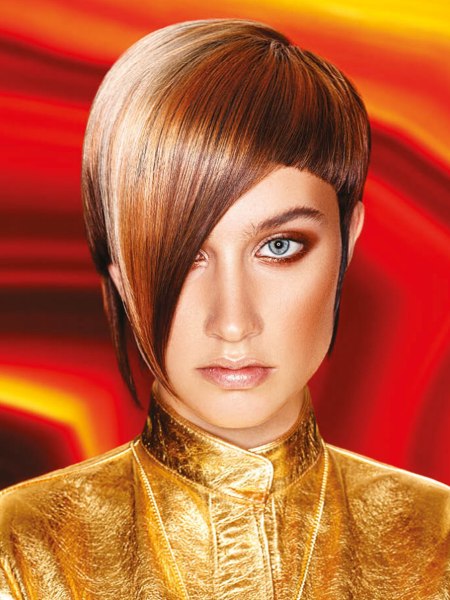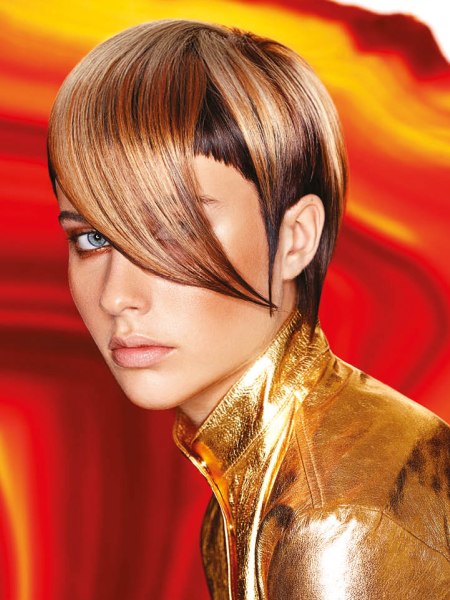 If you like to be ahead of your time then this short look will fulfill all of your hairstyle desires. Sculpted in a most delicate design it features extra long and extra fine points running into the face as a part of the stylish cut curve around her ears.

Sharp edges define the shape and all is softened by the warm gold that is marbled upon a dark brown base. Seen from the front, this cut shows a distinctly asymmetrical shape. Alternative stylings include the overlayed fringe positioned in the opposite direction.


Blue on Blonde Hair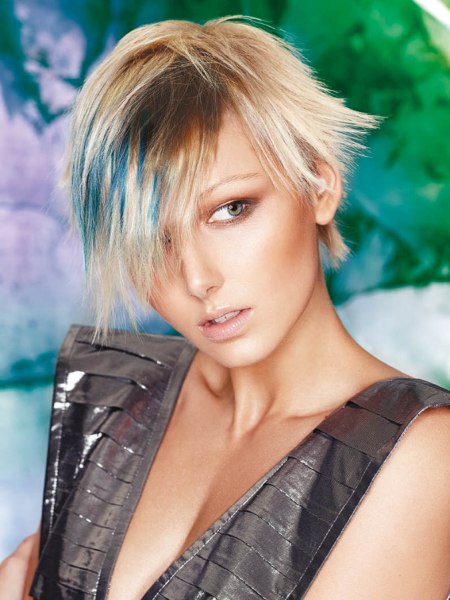 Blue is such an inspiring color and looks fantastic on platinum blonde hair. Like a tropical cocktail over ice. To keep it at a pleasant temperature and add some heat to his short style an underneath layer peeks through in a natural, warm brown tone.



How does that lift your spirits? The cut is all about texture going from a short back to the long and feathered out front. As in the hairstyle before the bangs are flexible and can be styled in different directions for alternative looks. Short hair does not have to be boring.


Curly Angled Bob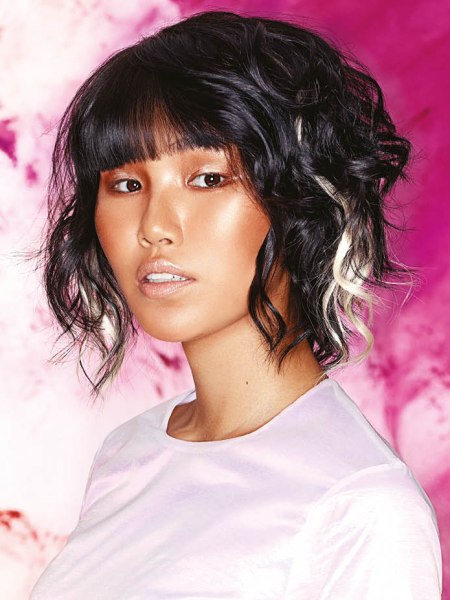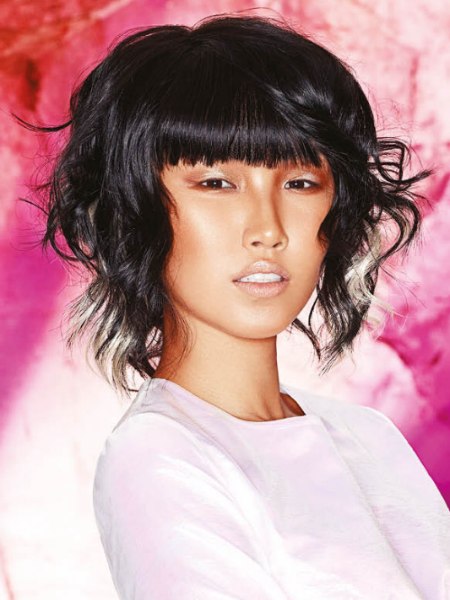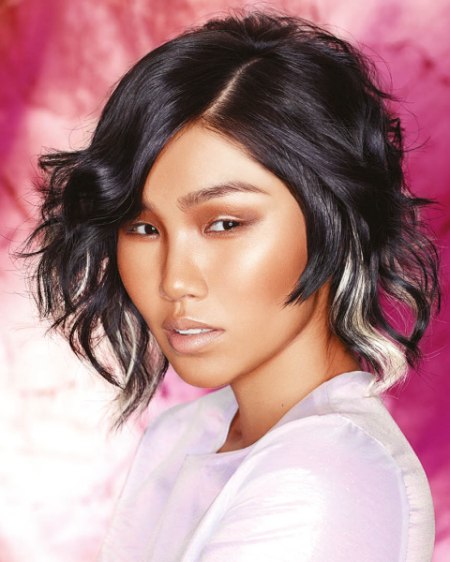 Contrasts all over in a bob that is so modern that it hardly reminds of its classic ancestor. Yet the basic cut is the same with a shorter back and an elongated front. One of the most elegant shapes ever now turned playful with a plethora of curls.

The straight fringe has a playful opening, but what will get the most attention are the two thick strands on either side that stand out against the jet black hair in a bright white, luminescent tone.


Professional Cut for Him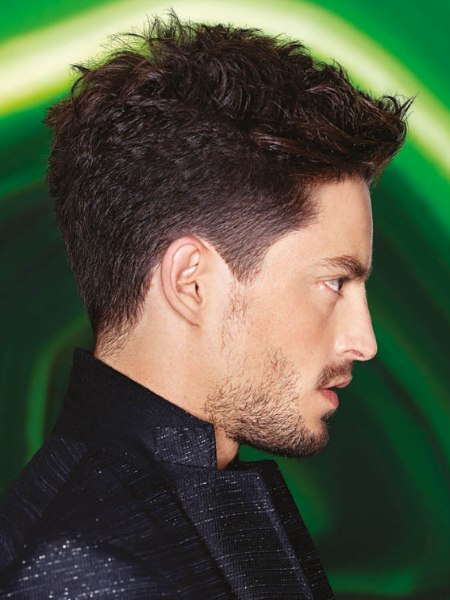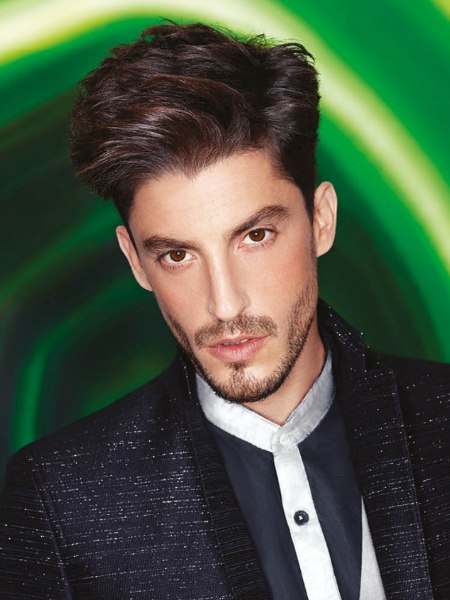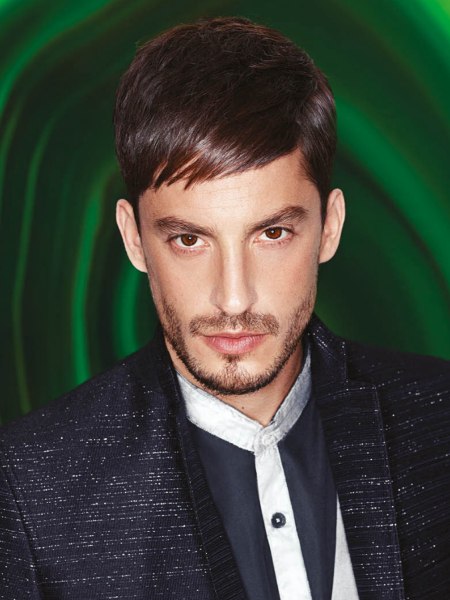 The long top hair is the play zone on his very short cut for men. Finely clipped sides with a neat outline keep things professional, but he can use the rest to express his fashion mood of the day.

Soft gel spikes, a pomade sleek style or high volume are just a few ideas that can instantly give him a new look.


Short Curls with a Beard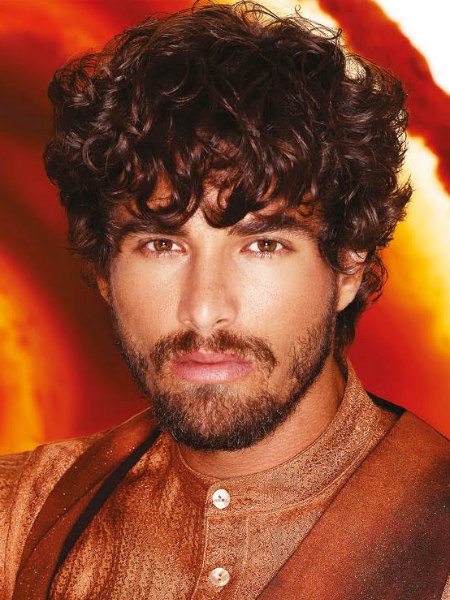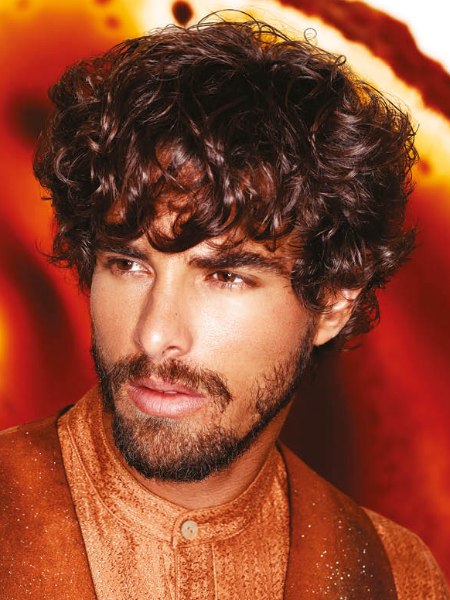 The cupid like sweetness with a masculine beard shows again what masters of contrasts were at work here. Handsome from crown to chin his daring combination will melt some knees around him.

The curls are short and have a silken shine that accentuates the warmth of his dark brown hair color. A long fringe stages his eyes and the neatly trimmed beard gives him a rugged element that is nothing but irresistible.

Hair: Framesi