Farouk Systems Europe - FW14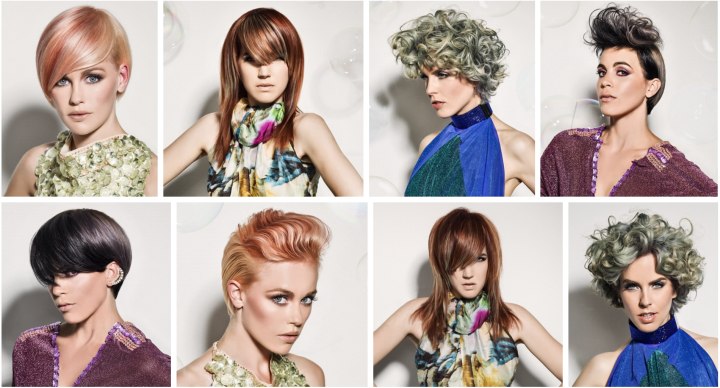 Garçon styles inspired by the roaring 20s show themselves in a new contemporary shape. Farouk Systems invigorated these androgynous looks to new glamor with flowing lines and beautiful colors. Emphasis is on fringes, which are diagonal and full, even in their curly version.

Colors make the smooth cuts come to life with beautiful tone in tone contrasts playing with the optical effects of light and dark. These hairstyles are very wearable with a high fashion essence.


Full Fringe Boyfriend Cut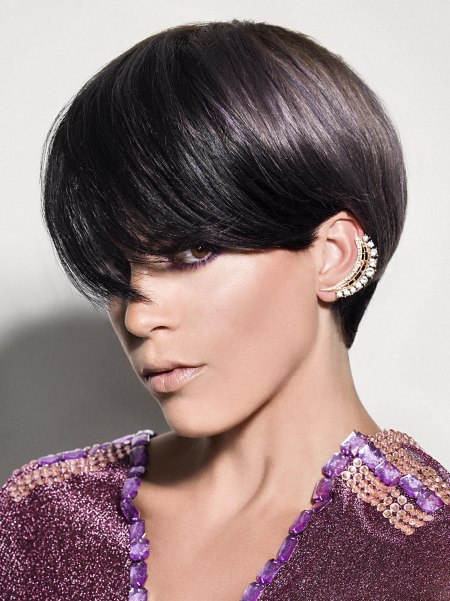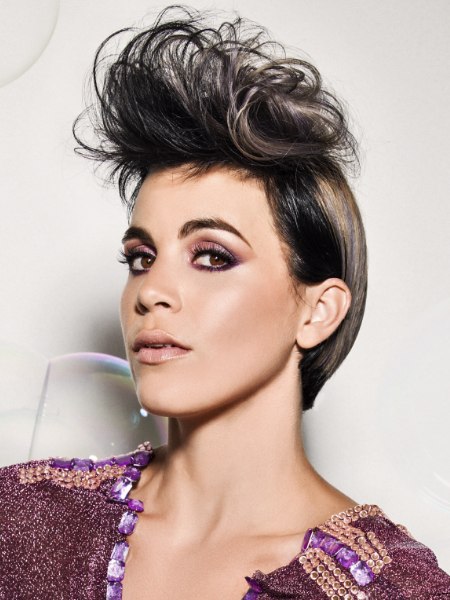 Nuances of black and pewter infuse soft and precious light into this short garçon cut. The style was inspired by the sassy short cuts of the 1920s and has lost nothing of its charm. It does not only look great with a tassel dress, but with pretty much anything in your closet.

A long fringe is textured in the very tips to soften them up. It is draped partially over her eyes, but can also be pushed to the side. The ears are free to show off your favorite jewelry.


Pearlescent Accents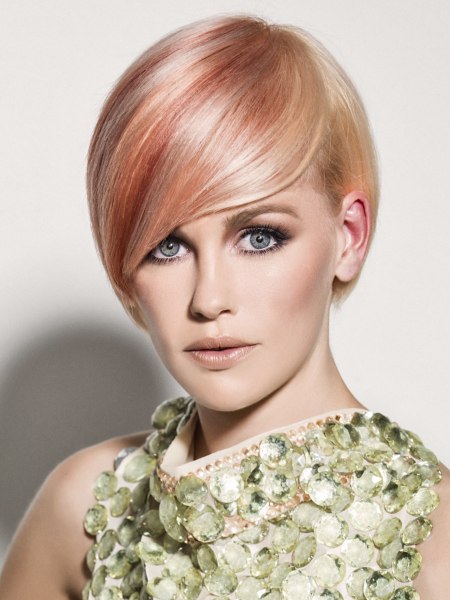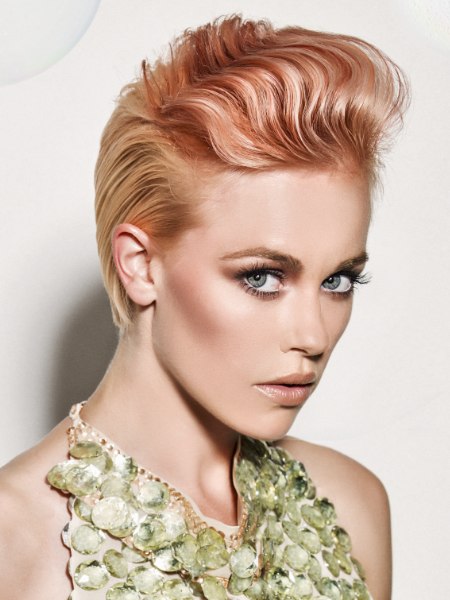 Pearl necklaces were a big thing in the 20s and now you can wear the precious shine of these ocean jewels in your hair. A short vintage cut sizzles with shades of platinum, blonde and maroon, which all seem to be dipped in a transparent layer of mother of pearl. Simple in its sophisticated shape but highly refined in color.

The long fringe falls as soft as a silken scarf and the small side is tugged behind the ear to complete the feisty elegance. Finish this magic with a smoothing shine spray and you are ready for the holiday festivities.


Silver Turbulence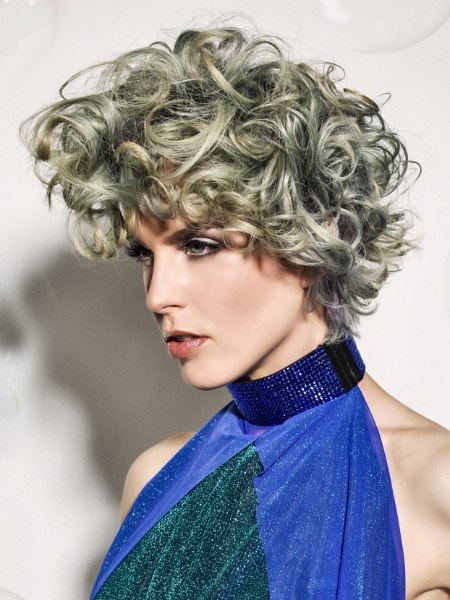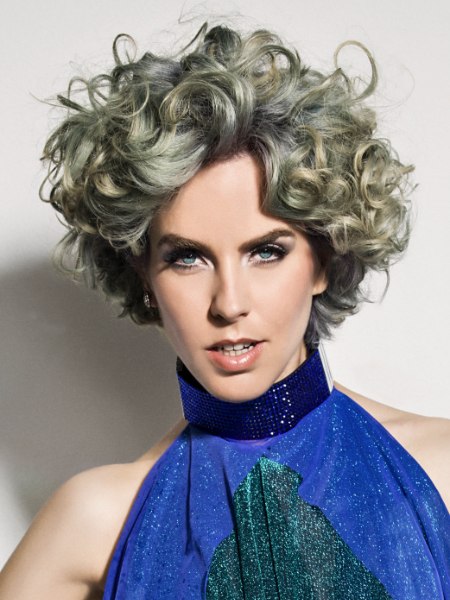 A confident style to match the glass of champagne in your hand. Large curls are disheveled but controlled in a round shape that is created by cutting short layers in the back, which gradually lengthen on their way to the crown.

A fringe full of motion hovers over her eyes. The colors moves from a blondish tint in front to a cool silver gray with a blue tinge in the back. Hot and cold at its best.


Fringecentric with Highlights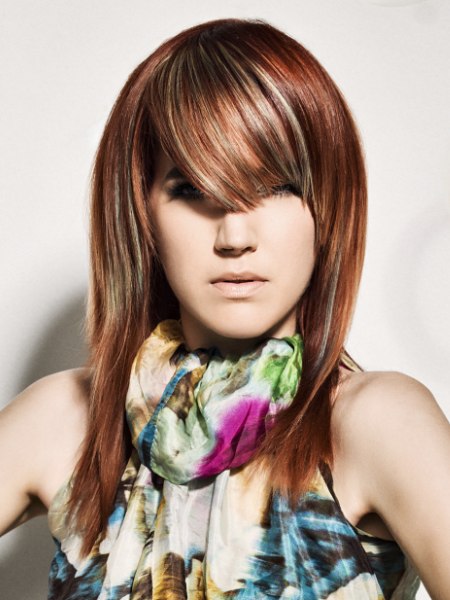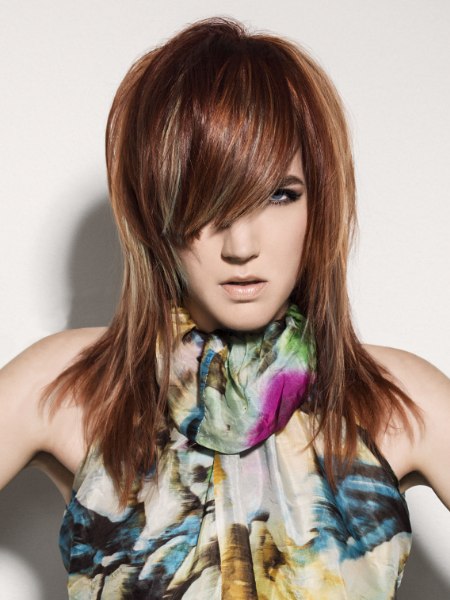 Celebrate the fringe this season! There is no end to interesting designs for your bangs and all are trendy from straight to textured to angled. This cool design combines a full frontal bang with a diagonal cutting line, surrounded by long straight and layered sides.

Not only is the hair cut with a textured angle, the curved styling underlines the shape. Multicolored highlights accentuate the movement.

Hairstyles: Farouk Systems Europe