Tough Stuff by J.7 artistic team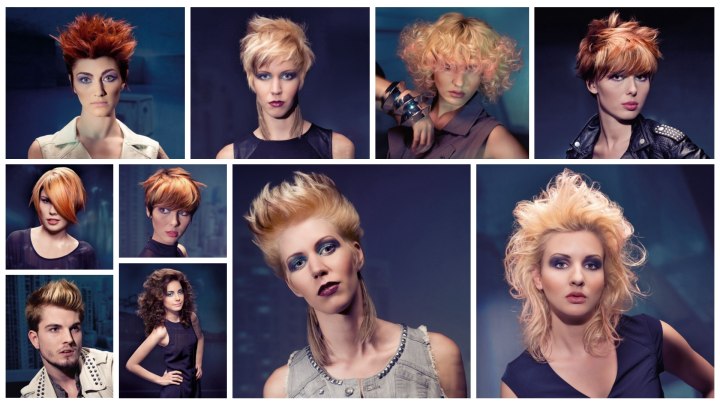 We all need to be tough every now and then. And to match the attitude and a healthy sense of power there is now an entire collection of hairstyles to pick from! J.7 artistic team created a line of "tough stuff" hairstyles that can in fact be messed with, as texture is one of the key ingredients.

The 80s left a mark on the design, but with updated cuts, styling and colors, these looks could not be more modern. Let the layers, curls and graphic cuts show the world how you feel and that tough can go hand in hand with chic and beauty.

Click here to watch the video of this collection.


Bold Volume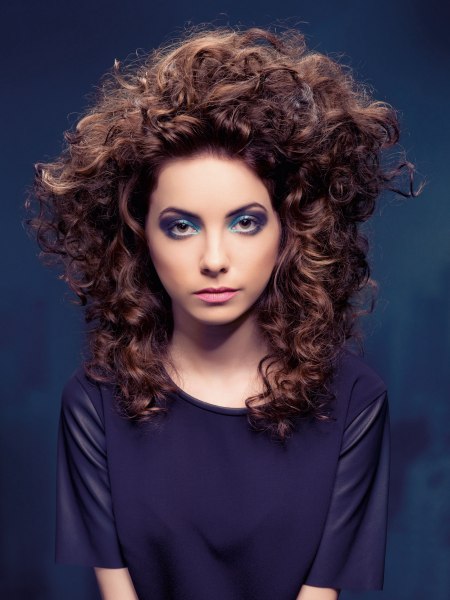 Big and tough to resist. A mane made in dreamland with expressive movement and a beautiful combination of small curls, wide sweeps and thick waves. This masterpiece falls way past her shoulders in its layered and balanced shape.

Most of the stylish drama is around her face with the smooth long bangs artfully taken out of her face and draped around in a gorgeous flow. Her hair color is a very natural medium brown with a few very elegant highlights. Toughen it up more with expressive eye shadows, but keep it soft on the lips.


80s Glam Layers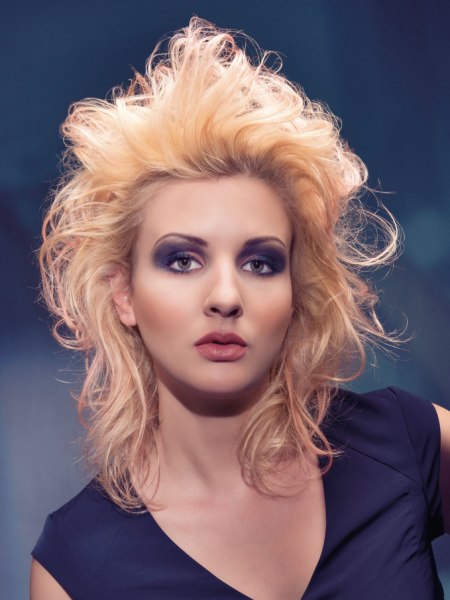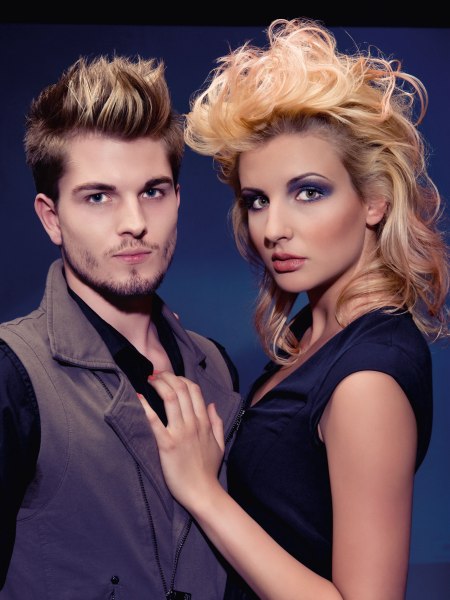 Feel that beat? Rock your style with a new cut! Layers are the answer for great volume and a look that is dynamic and powerful with a lot of attitude from root to tip. Her Courtney Love type hairstyle is layered throughout with extra long sections flowing along the side of her neck to her collar bone. Everything is in motion and filled with light and high volume.

A round brush and blow dryer are the tools of choice with a curling iron for the details. The finishing touch comes with a small dollop of styling crème to accentuate individual sections and then the entire style gets a good ruffle and mussing for the sexy and wild expression.


Wreath of Curls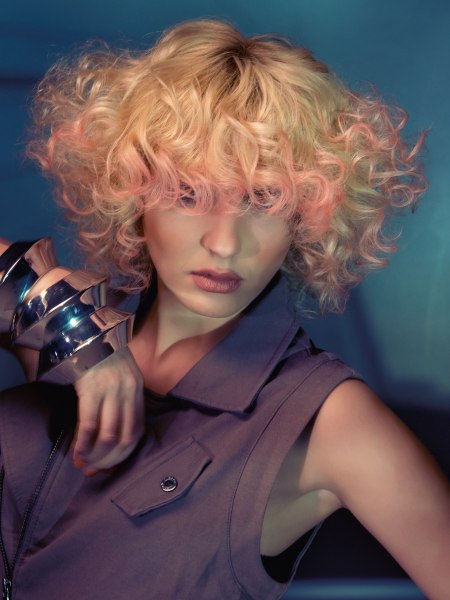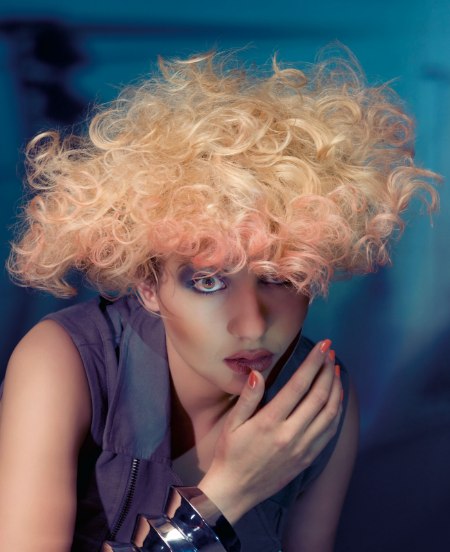 A hint of blush pink only distracts for a second. The romantic curls with their rose colored icing are part of a style that is sweet and tough in its very own way. A wreath of curls hovers around her head and shades her eyes. The sides are cut in an angle so that the lower perimeter is close to her face at chin length.

On top the hair is smooth and increasingly springs to live with shallow waves turning into curls. A quite angelic composition if it was not for her kick-ass pout and the amount of shiny metal on her wrist.


Power Look with Tassels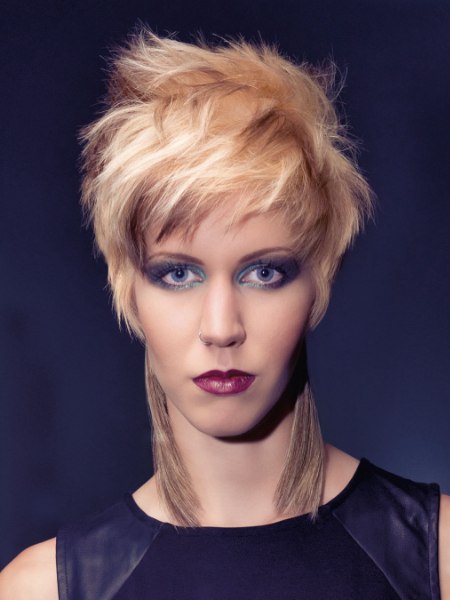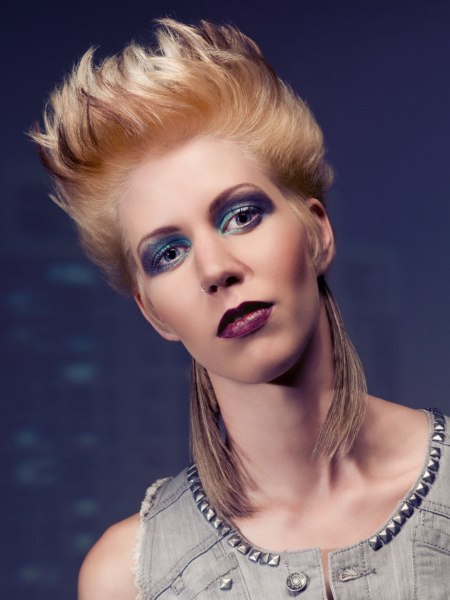 This is one of the ultimate power looks. It just has it all. Short delight with plenty of texture and a sexy ruffled styling, asymmetrical lines and a diagonal fringe with color effects. To boost it even more there are long and sleek bands of hair hugging her neck on the sides.



Contrast and energy galore make this one of the eye catchers in this collection. Most interesting is the play of light and shadow created by using light blonde, medium blonde and a few tiny touches of dark brown.


Perky Short Cut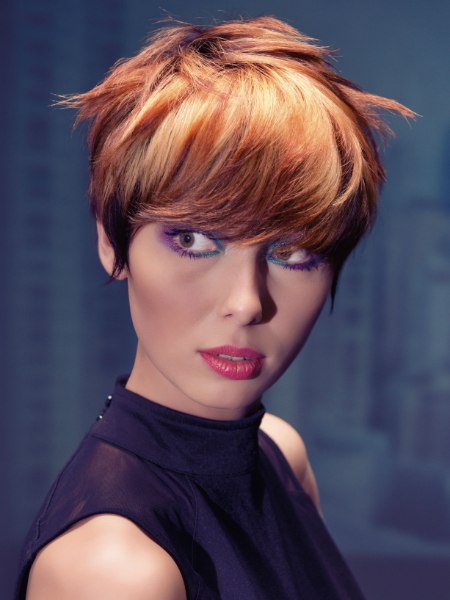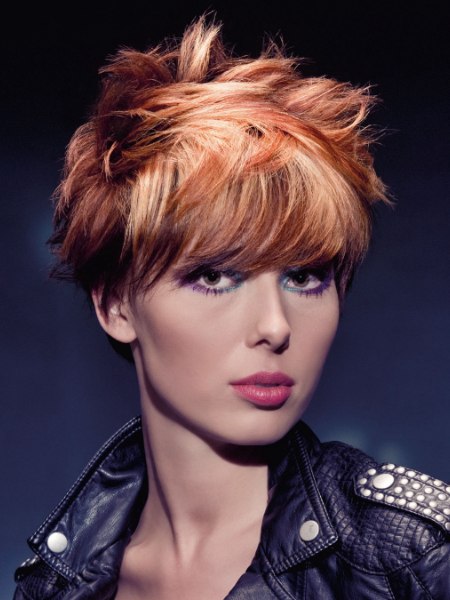 Light effects are not just for the dance floor. She added rays of beauty with alternating layers of blonde and a reddish brown. Dark effects peeking out on the side make the other colors more brilliant through the contrast.

With this technique new patterns and effects show on the hair with every variation of styling. Here the hair was pulled into her face with a nice curve and feisty strands are roughing it on her crown, aided in their texture with a good modeling crème.


Fresh in Red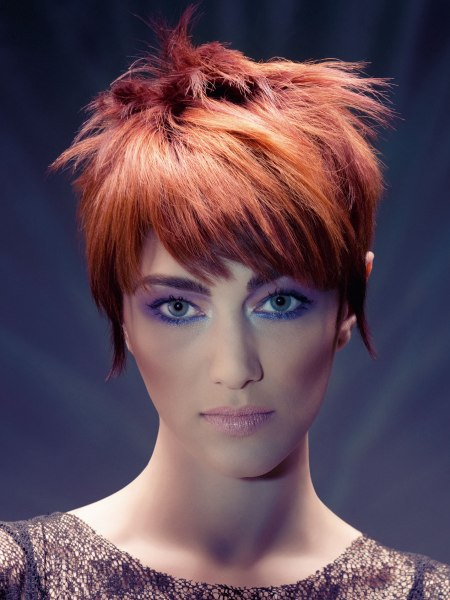 A smooth red brown hair color makes her skin glow. The styling of her layered short hair is all about motion and bold effects. There is nothing subtle about this look with its rough strands falling wild all around the top of the head. There is a little more control in the sides and in the fringe, but even there the line is jagged and intense.

One great aspect of all the new short cuts is their versatility. Check out to see what can happen to this cut with a bit of hairspray in the next photo.


Fuzzy Fun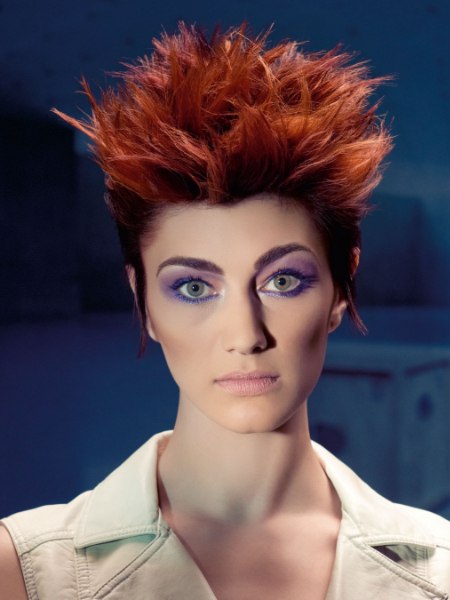 She does not need a warning label as the short hair speaks its own language. And the hair is also the only part that can be messed with. Long spikes are super sharp and pointy, standing straight up magically defying gravity with the help of some strong hold styling products.

Try a gel or paste in the lower areas and then lift the hair, fix with hairspray. This high styling reveals the full scope of the dark color underneath.


Smooth Volume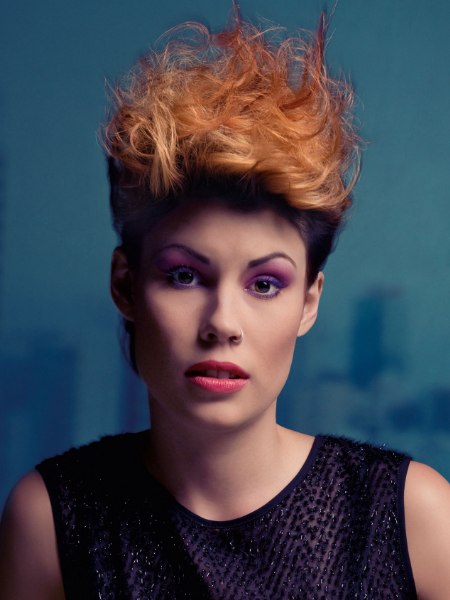 Rough and stylish can be this beautiful! This no-nonsense bob is cut with a short neck and an almost chin length front, which gives it a beautiful silhouette from all sides. The fringe is the star and makes it clear with its light drenched, intense golden red hue.

The partition was drawn in a jagged zig zag line and the styling is direct, rough and without compromises.


Tough Guys Wear Highlights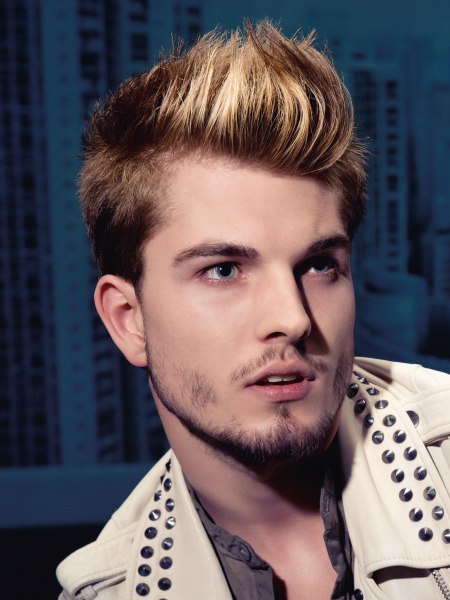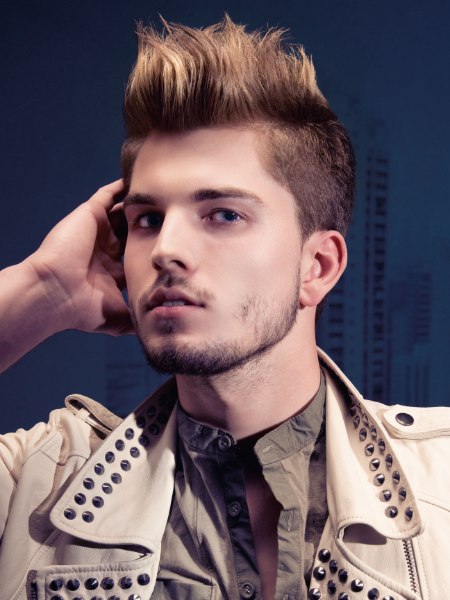 It is the mix of refined and rough that makes this haircut so attractive. Rough edges and strong lines of highlights come with a clean silhouette and super neat groomed facial hair. A little retro never hurts and his wedge shaped quiff is a great fashion statement.

Dark blonde keeps it grounded, but the intense light in the front part speaks of a sense for adventure.

Hair: J.7 artistic team
Make-up: J.7 artistic team
Styling: Nicole Czapalla
Photography: Vlado Golub