Summer Love by Guys & Dolls Intercoiffure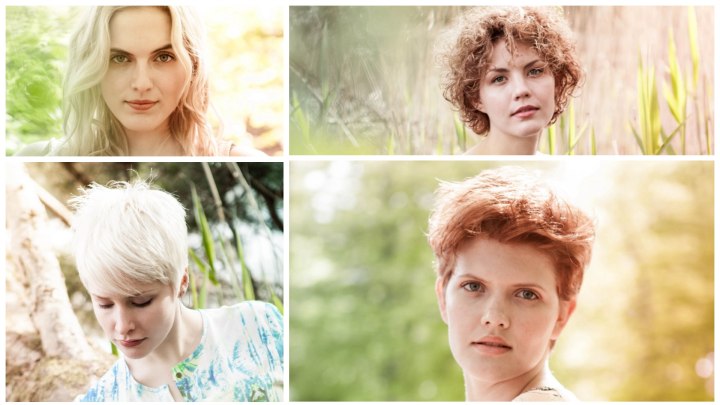 In summer we like to be outdoors and play in the sun and in the water, but don't spend too much time getting all styled up. This new collection gives us romantic looks that let us enjoy the season to the fullest without sacrificing a great hairstyle.

Shorter hair with curls and natural colors, that are crisp and clean like a morning breeze set the mood for falling in love. With what or with whom is up to you. Movement is soft and all looks have that irresistible back from the beach touch, especially the longer hair. Effortless chic made for leisurely times.


Summer Waves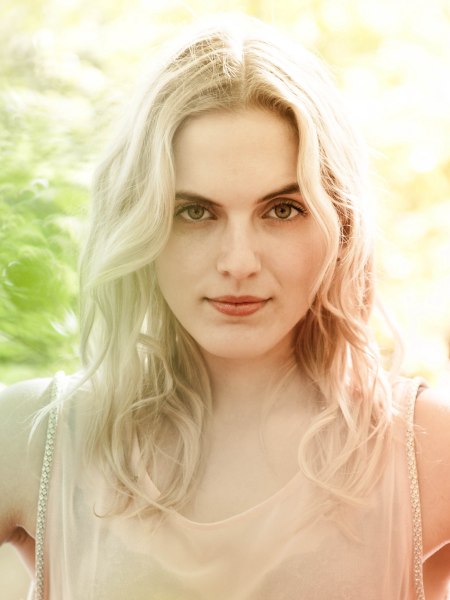 Over the shoulder blonde layers fall in soft waves around her face. The hair looks unstyled, but even here there is a design behind the tousles. A smooth disheveling of the long waves gives her this beachy summer look and all that is needed is just a small dollop of texturizing crème massaged into the hair.

A great trick to keep the hair balanced on both sides while avoiding too much symmetry is to move the partition just half an inch away from the center. That tiny bit can already make a difference. This hair length is also great to turn into a ponytail when the heat becomes too much.


Sweet Curls in Short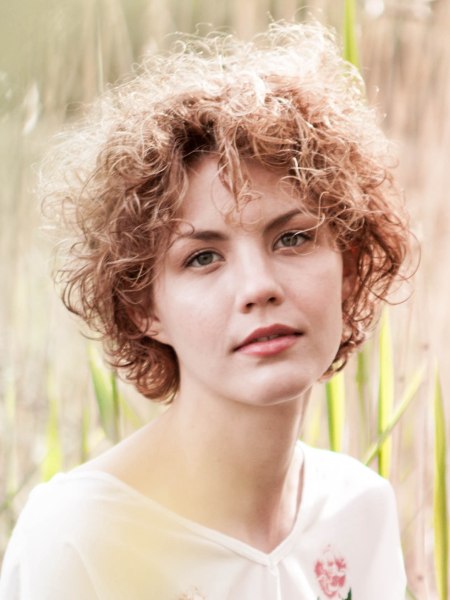 Look like you have just been kissed by a smooth summer rain! Her short hair curls with full delight around her face.

The cut is round and full of touchable softness. Layers give the shape and a little texturizing lotion takes care of the styling. Just rub it in, fluff it up and go have fun. Your main styling tool are your fingers to create this gorgeous little treat.


Boyish Pixie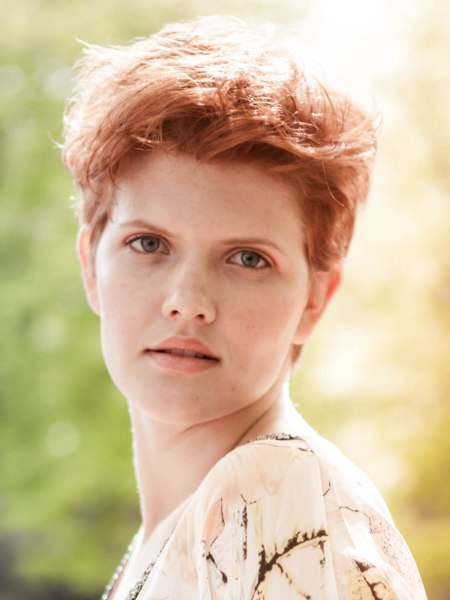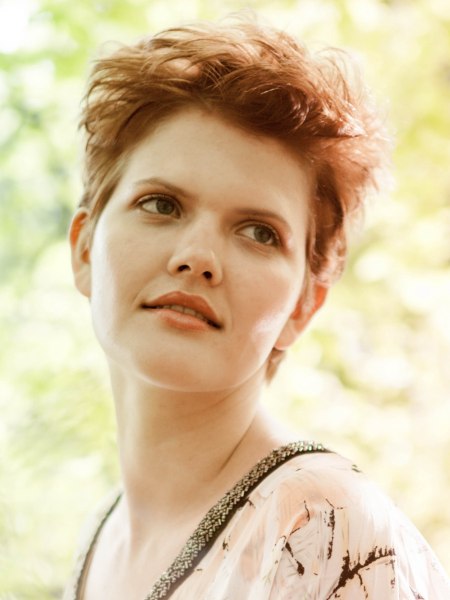 Steel from the boys! Not only their shirts, but get inspired by their haircuts as well. Nothing looks sexier on a woman than a short androgynous cut. Her hair has a muted copper color that works incredibly well with her skin tone.

The sides are short and the longer hair on her crown invites for many styling variations. Keep it all natural or add some product to spice it up. Easy going and great for an active life.


Blonde Pixie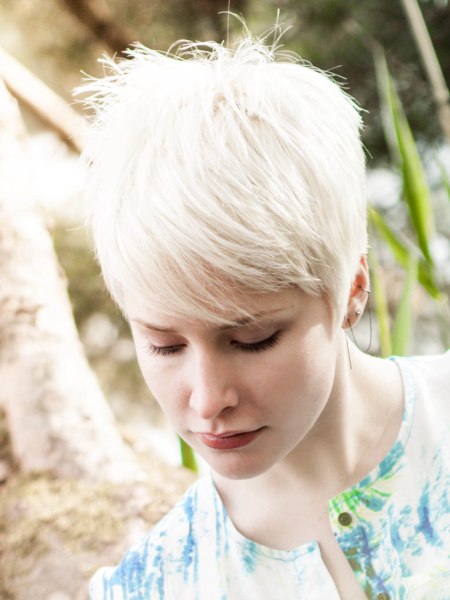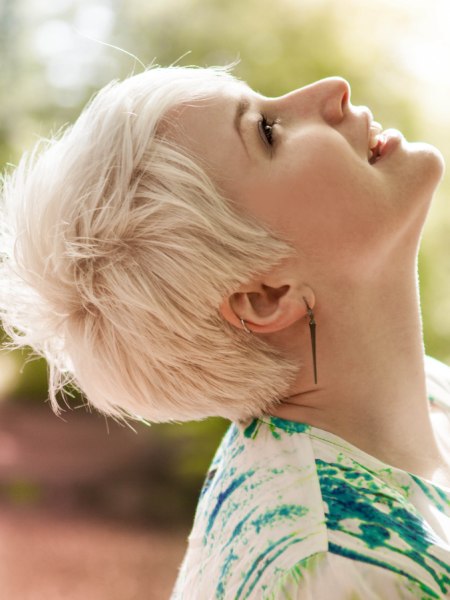 Even with its geometric shape, this short summer cut is soft all around. Her bleached hair has the color of sea foam or the light of the moon and wraps around her head like soft silk.

A little point in front of the ears makes the shape very exciting, as does the medium long fringe with its diagonal styling. Smooth graduation in the back and fine, sugary spikes on top multiply the charm.

Hair: Sasscha Hirtsgaard - Guys & Dolls Intercoiffure
Make-up: Wenja Romhild
Products: Paul Mitchell Denmark
Photography: Rasmus Luckmann