"Real Time" by Go Coppola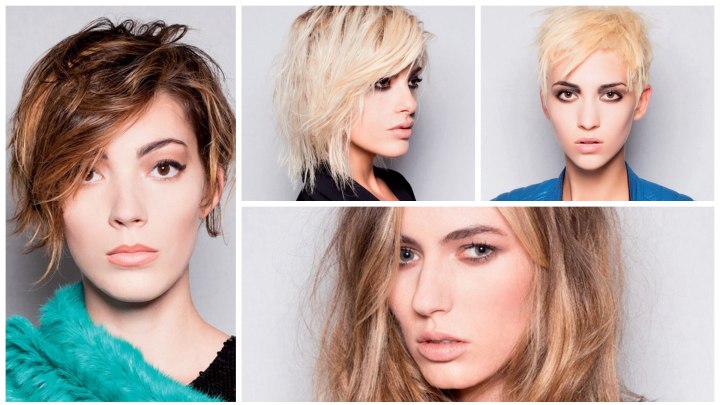 The mug shot like photography accentuates the title of this new collection with its "real time", no fluff expressions. In addition it makes the hairstyles more approachable, while portraying high fashion in such an effortless, carefree way. With this small selection of looks, Go Coppola pays homage to 25 years full of hairstyles dedicated to national and international fashion magazines.

Two short cuts come with thick texture and a compact body. A medium long style brings back the allure of grunge fashion of the 90s and long, voluminous waves are made in the land of tousled luxury. Colors stick with a natural palette, refreshed by highlights and hints of red in the blonde.


Shadow and Light in Waves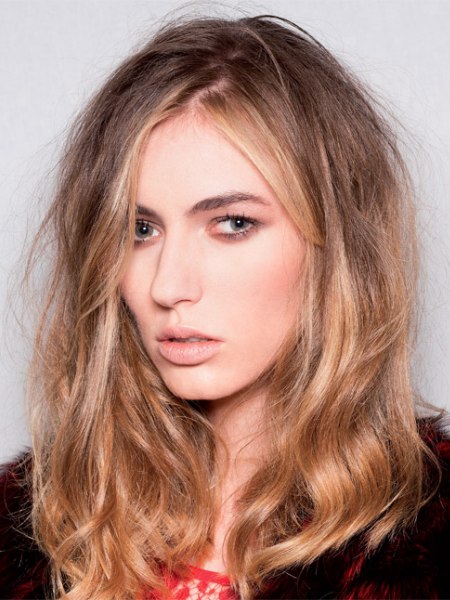 Luxury with a tousled effect. Her hair is cut at about the same length all around and thick waves not only stir the senses, but they are mostly responsible for the volume and the great movement of the long hair.

Her roots are several tones darker than the tips and in between is a slow transition of both colors, a dark and a light blonde with honey overtones. For a special effect and to give her face a most radiant frame, the outer strands of the bangs shimmer in the same lighter blonde as it can be found in the tips.

Draw a jagged side part to underline the casual, yet thoroughly elegant rest of the hair.


Heavy Texture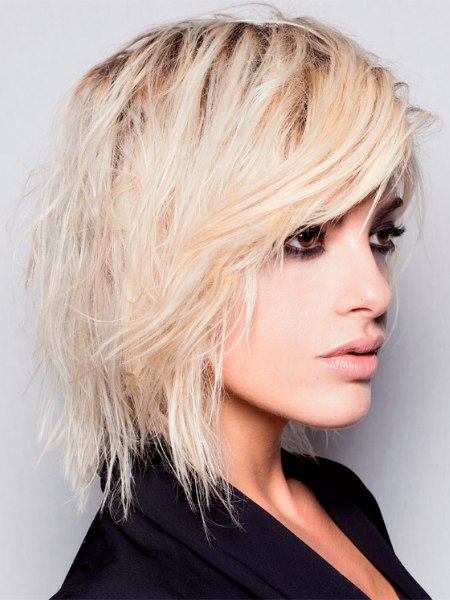 Grunge at its finest. The heavy texture in her tips works fantastic with the disheveled styling of her medium long cut. The fringe is smoother than the rest of the hair and inlaid with a ice-cream colored blonde tone. Orange cream in beach blonde with dark roots.

The cut also features layers and a side part. Emphasis is on elegant rebellion. The black jacket with its masculine lapel and her smoky eye shadow complete the statement.


Compact Short Cut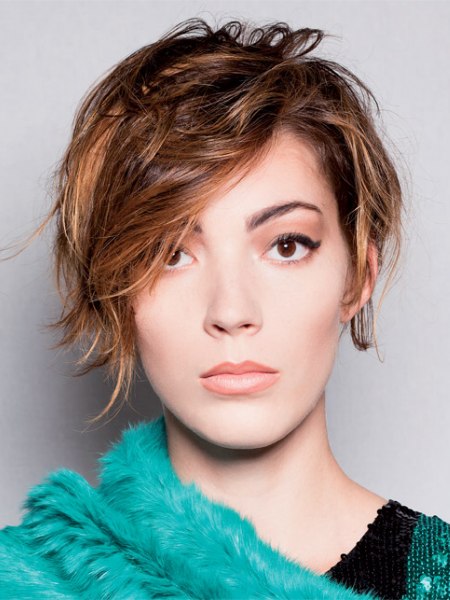 A face framing style with a short neck area can be this flattering and fun! Go Coppola added some tingling highlights to the walnut color of her hair.

The front has a generous length that plays around her face in soft movement with just the right amount of deconstructed messiness. A side part is always a chic choice and we love that the smaller side is tugged behind the ear.


Deconstructed Short Hair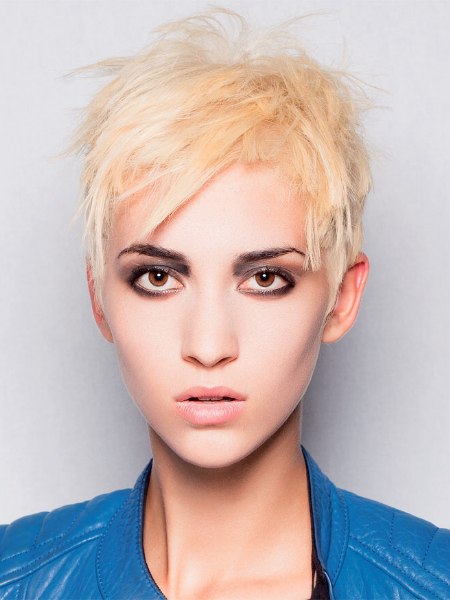 Ice cream colors may give it a gentle appearance, but that is about the only soft side of this radical short cut. Blunt cut strands of varying lengths alternate in the fringe and continue to display their jagged edges and rough texture all around.

Individual strands are styled straight with position and direction fine tuned for maximum effect. The light blonde is infused with a pastel peach.

Hairstyles: Go Coppola