"Color Box" by Wild Life Hair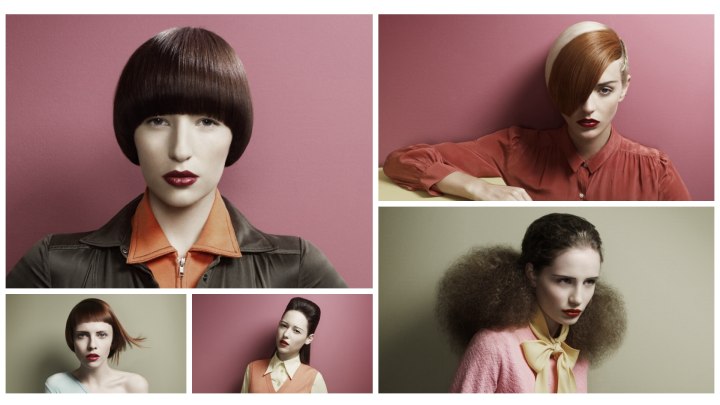 Australia's Wild Life Hair lets the color out of the box.

Surrounded by pink and grey backgrounds a series of retro inspired looks points the way to new trends from down under. All are defined by their clean lines, with the exception of two excursions into texture territory.



The hair colors are natural and of a soul stirring intensity. One look features two colors with an astonishing effect.


1960s Mushroom Cut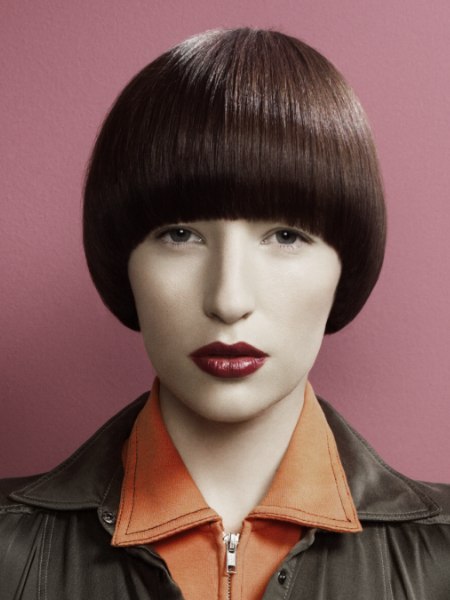 A classic since the 1960s, the perfect round cut, a.k.a. mushroom cut boasts a helmet made out of hair with a flawless finish. The cutting line circles around the face in an angle to run from the nape to cover the eyebrows and the ears.

A clean and neat look with nothing disrupting its deliberate monotony of shape and color. Smooth and soothing in its very nature, this traditional look can be updated by its context of modern make-up and great collars.


Bursting Cloud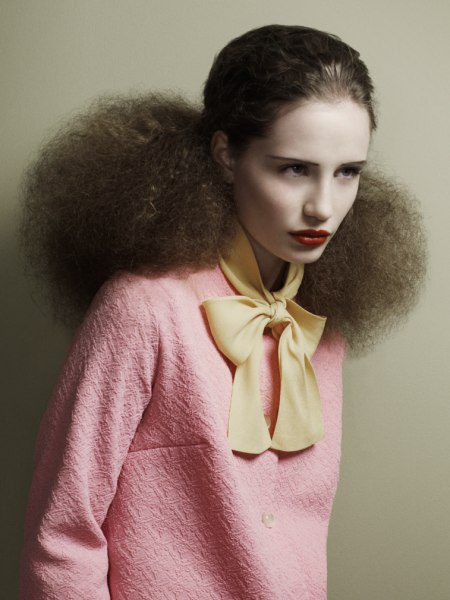 A tight fitting, snug and smooth top bursts into a cloud of hair below her ears and around her shoulders. The exaggerated size with the amazing Afro texture takes a classic to a new level with its outrageous dimension.

The texture influences the way the hair color is perceived. In the fine curled hair, it appears to be much softer than on top, where the dark blonde had a strong presence enhanced by shiny spots that can be created just with the application of some hair gloss spray or a smoothing, anti frizz solution, which may only be applied to the very upper part of it.


Modern Governess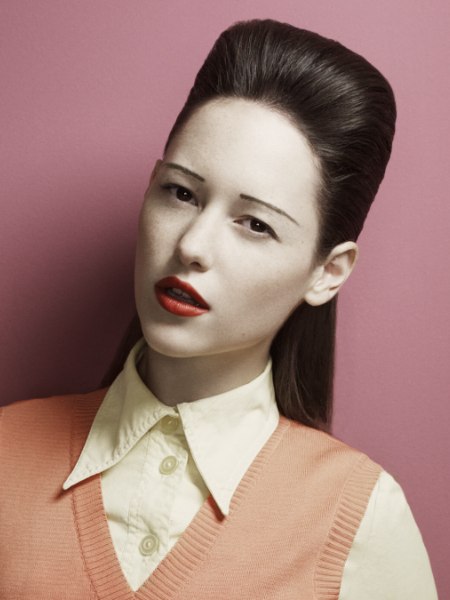 Square with rounded corners is an unusually attractive shape for this semi up style. The front hair is combed to the back over a shaped foam insert.

Smooth is the secret to make this look work and there are plenty of products on the market to help you keep all of the random flying hairs down and to give the main body of hair enough suppleness, weight and shine for this great look. Conservative, retro and very modern in its consequent architecture it is a style that works in many environments.


Smooth Disrupted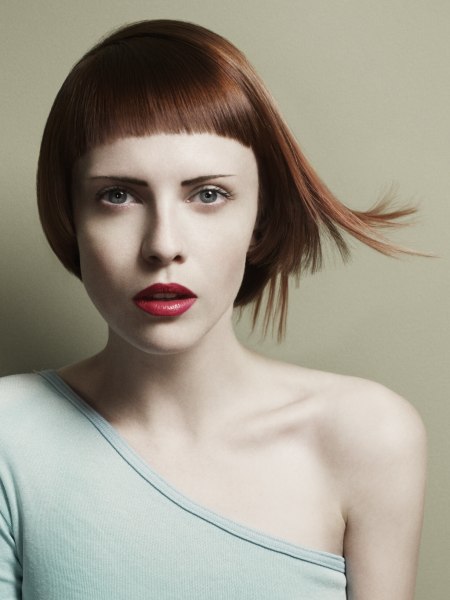 This round cut wants to be asymmetrical and explore new fun with varying lengths, texture and flared out styling.

The line of the short fringe is gently askew and while one side is very traditional, round and curved inward, the opposite side is a wee bit longer, still curled inward, but then topped with extra straight, longer strands, which are flared up and out as if hit by a quick and unexpected breeze. Her hair color is a lovely wood brown with golden sprinkles.


Two Colors with Undercut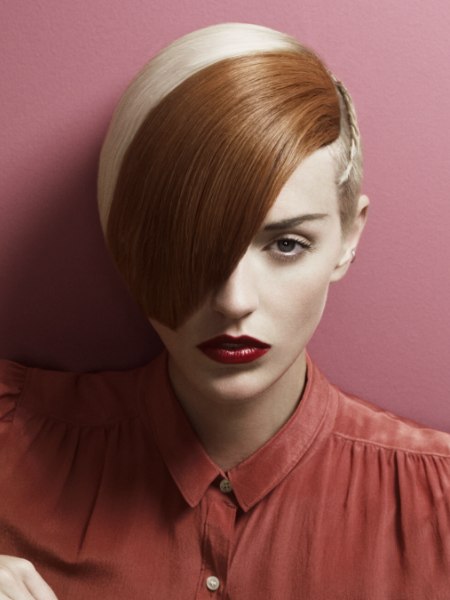 Brown and white. Cafe con Leche, the colors of a fashion purse or the feather of a wild bird. The combination of colors conjures many associations and may leave one with a sense of wonder. What some may find unsettling is for others thought provoking and inspiring. And this is done by the color alone.

The hair is split also in term of texture with one longer, smooth side and the other undercut and decorated with a thin blonde braid.

Hairstyles: Wild Life Hair