Uptown Girl by Eric Zemmour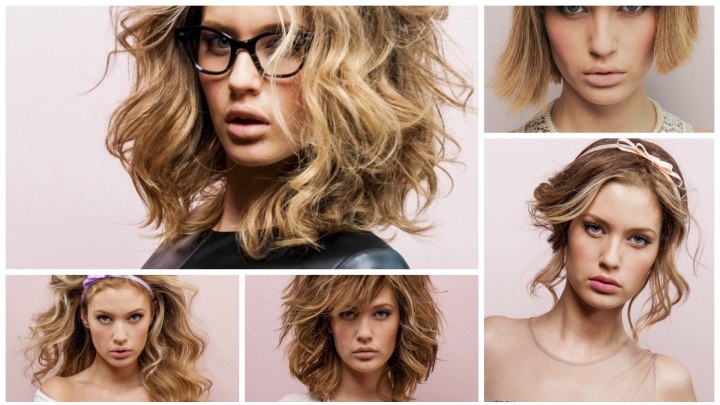 Eric Zemmour brings the style of the big city to his trendy looks. Urban minded women with a strong sense for fashion love his seductive designs that are full of volume and come with a sensual flair that should not be underestimated. Loose falling waves with a tousled and mussed texture, highlights and a perfect balance of casual and effortless elegance redefine contemporary hairstyles.

His urban woman enjoys her hair and brings the best out of it, however she perfects the art to be chic without being pretentious or overly polished. The hair looks natural and the square shaped cuts allow it to come to a good volume. To spruce it up narrow hairbands with a dainty bow are the signature accessory of choice.


Up, Up and Away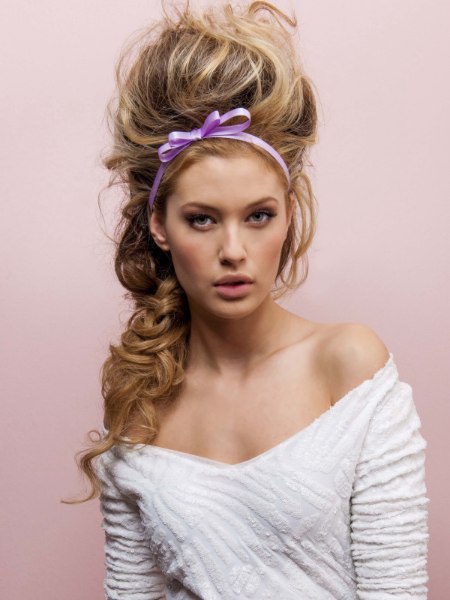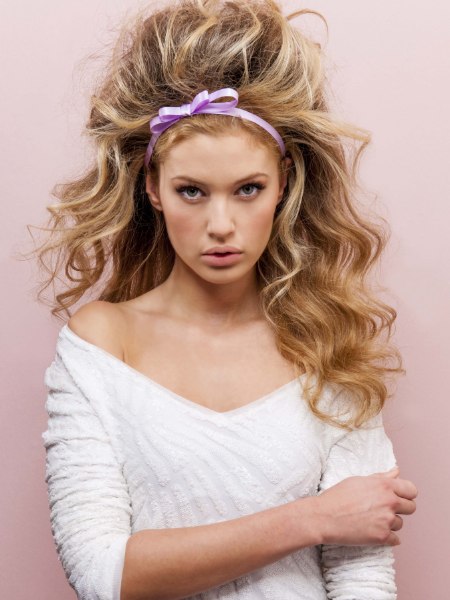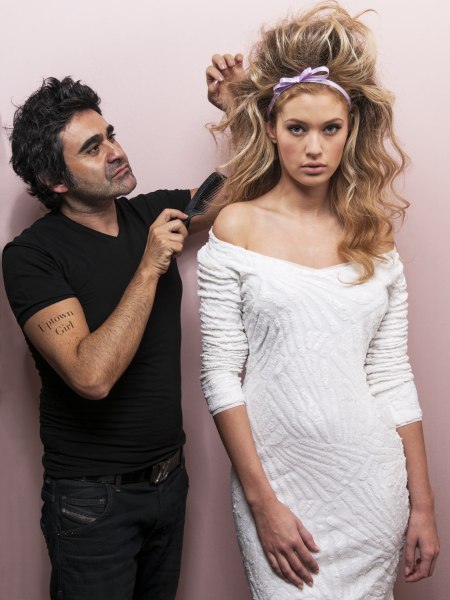 Take a bow and bring a girlish and romantic touch to a dramatic upstyle. Festive and seductive to the max with ultimate volume and a radically tousled texture. The hair was teased to please and lifts its blonde and highlighted body to dizzying heights with single strands mischievously escaping the main drift.

A thick braid falls over her shoulder Rapunzel style, just waiting for the right prince to untwist it. A trendy accessory this season is a small headband, preferably in a floral color to bring a classy and playful element to the ravishing equation.


Loose Upstyle with Hairband and Strands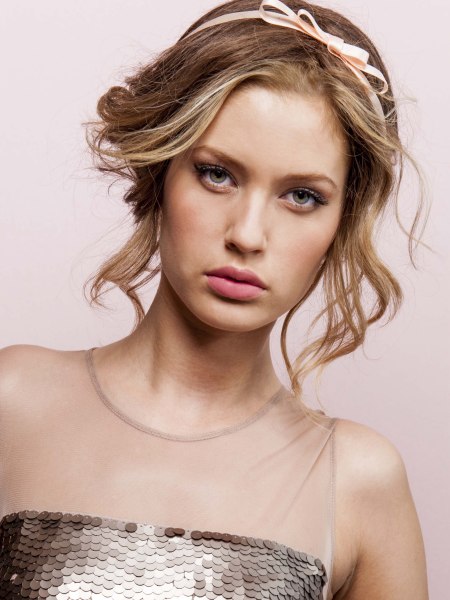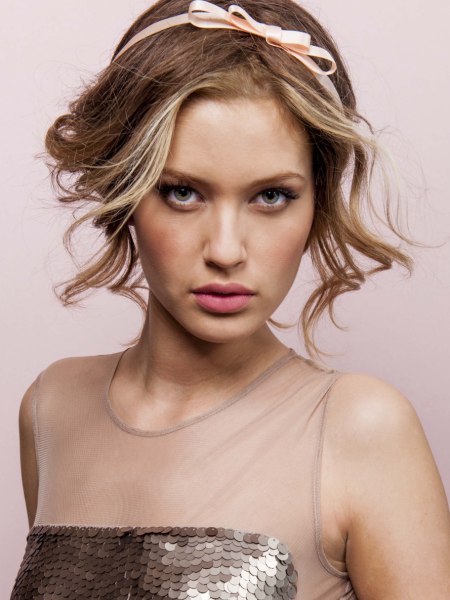 Curls are only indicated in the long strands that frame the face. The rest of the hair is taken to the back and pinned up. Simple but effective for a festive night. Her dark blonde hair turns very lively with bright and thin highlights that also accentuate the tousled movement of the hair.

Once again a hairband was used to spice up the style, here in an innocent pastel apricot color, that somehow does not look so harmless at all in the combination with this princess style.


Volume with Natural Texture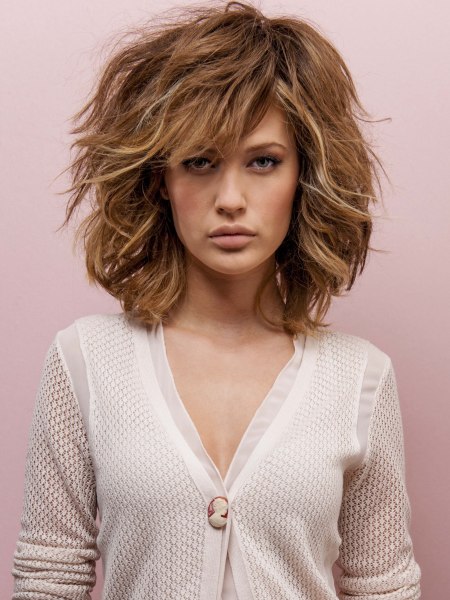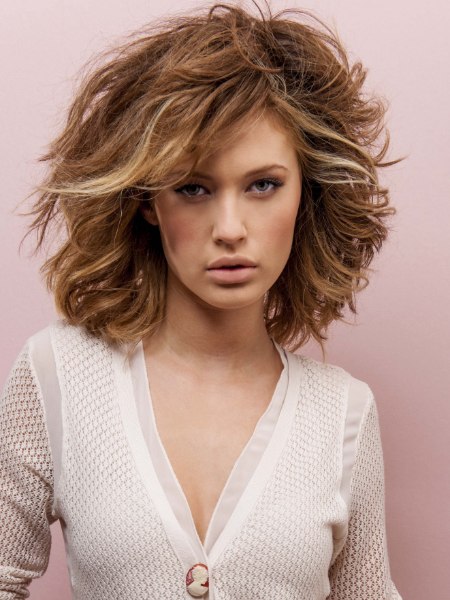 If you have thick hair and don't know what to do with it, this might be the answer. Layers lighten the weight and also keep a nice balance of volume in this hairstyle. The shoulder length is ideal for a low maintenance look and if you have a light natural wave in your hair, go for it! A few very light color accents bring a unique sparkle to her dark blonde hair and styling is as easy as pie.

Just blow dry over the head, use mousse and a texturizing crème to massage into the hair and to build up the tousled texture with a lot of handiwork. Knead it and shake it and it will fall into place with the right cut. A long fringe swings out to the side and much attention was put into creating volume on the crown.


Long Bob with Tousled Waves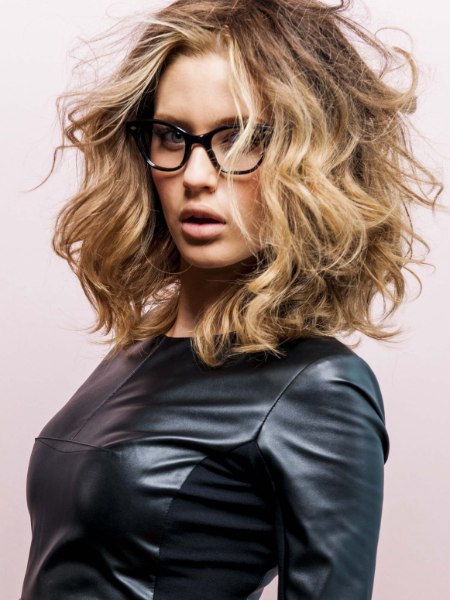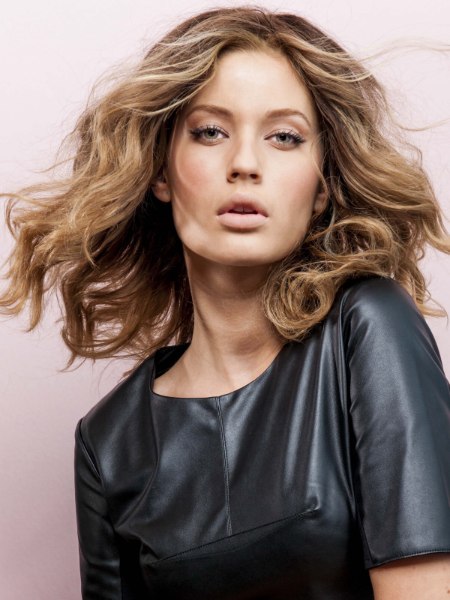 This is the sexy teacher look that will turn knees into pudding and turn well spoken gents into stammering school boys. A long bob with variations of dark and light blonde causes goosebumps with its disheveled surface and the radiation that is emitted by the natural looking waves.

Cut in a square shape at the level of the shoulders the hair is long enough to be exquisitely feminine but still short enough to not be heavy. Targeted highlights create sparks. This hairstyle looks great with heavy framed glasses!


Uneven Length Bob with Hairband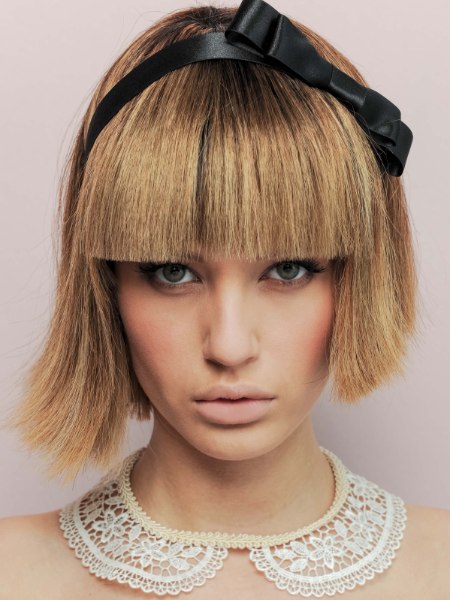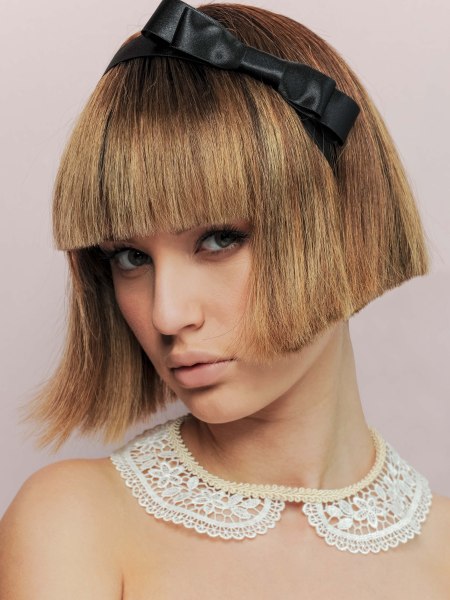 Asymmetry at its finest! Who needs to decide on a length, when you can have two in your bob! One side is about an inch longer than the other what makes for a quite memorable effect.

The mix of baby doll and fashion maven is perfected with the black satin hairband and its decorative bow. Great for an elegant cocktail out on the town.

Hairstyles: Eric Zemmour
Hair Coloring: Laura Manaira & Laetitia Immordino
Make-up: Justine Lancelle
Styling: Louis Bohème
Photography: Gérard Taride