Romantic Grunge by Framesi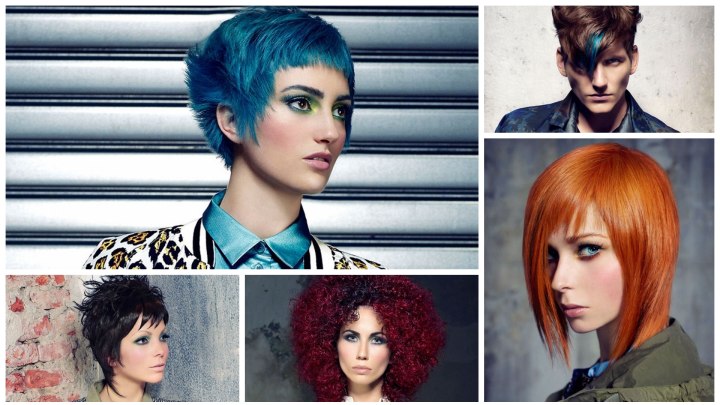 How about a little R and R this season? Framesi puts romance in the rebellion and cheers us up with colorful, daring and expressive hairstyles. Urban and bohemian at once these looks vibrate in intense gemstone colors and are cut with fine texture and unique lines.

The haircuts are easy to style and will always make you the center of attention. Express yourself! Click here to watch the video of this collection.


Blue Short Cut


Make blue the new blonde and dazzle your peeps with a striking expression of your creative self. The face is beautifully framed by a radically short fringe and the textured sides, which are pulled into the face.

The hair is layered and cut in a steep angle in the back. It is long enough to lay down where needed, but is still short enough to be whisked up for a feathery back.


Onyx Color with Curly Spikes


As black as the deepest night and shaped with one surprise after the other, this adorable pixie hairstyle has much to fascinate with. Clean lines, shaped to sharp points are used to create a graphical fringe, contrasting soft and feathery strands hug the neck and on the crown there is yet another, different texture.

Wiggly, curly spikes are ruffled and styled into all directions. The sides feature a sleek base with light, curly strands playing on top of it.


Lava Red on Sleek Shape


A head hugging sleek shape boasts intense texture in the tips and the indication of a short fringe. With the hair parted sideways the resulting asymmetry increases the very modern vibe of this medium long look.

The color is nothing less than spectacular with its heat and amazing shine. The warm tone of the hair is a most extreme to the cool blue of her eyes and the effect is just breathtaking. A light skin tone works best with this fairy tale color.


Curls go Extreme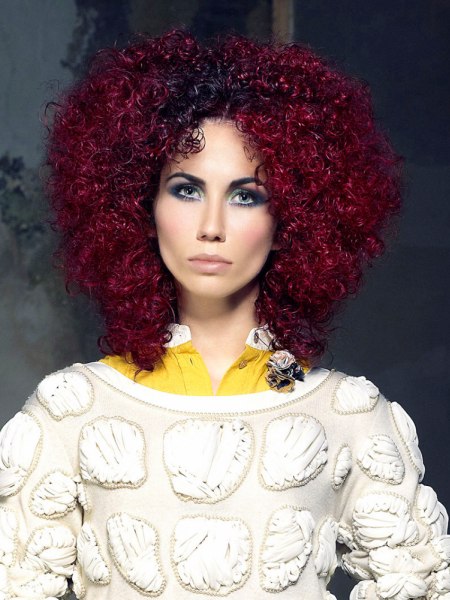 These curls cannot be counted as there are so many. Small in size and very well defined this is the new Afro style of which we will hopefully see many more. The hair was cut to a round shape that narrows towards the shoulders and all of the weight was distributed evenly.

Such a glamorous and beautifully dramatic bounty is best achieved with naturally curled and kinky hair. As breathtaking as the hairstyle is, the color gives it a cosmic dimension with a black underneath and a amethyst and dark cherry body.


Blue Streak and Bad Boy Styling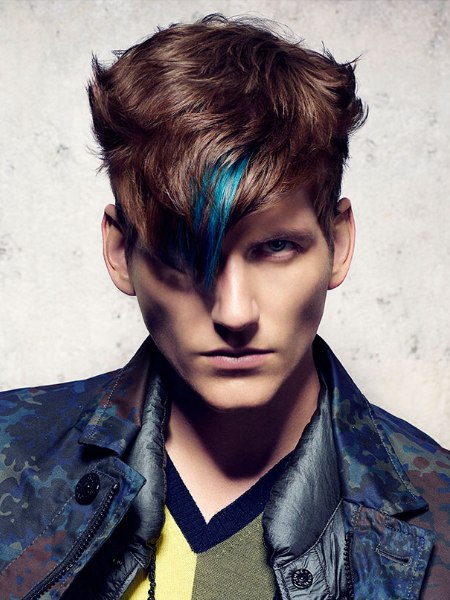 He wants to show of the little devil inside of him and dons a bright blue streak in the triangular fringe that is pulled over one eye. The sides of his brown hair are cropped extra short which brings more attention to the longer layers on top.

In this stylish version he just flipped up the ends at the side to increase the sexy and diabolic effect.

Hair: Framesi