13.2 Collection by Mikel Luzea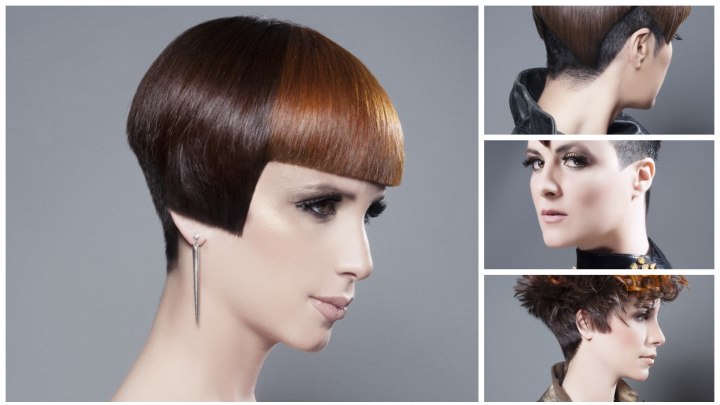 Geometric Avantgarde dominates the scene when it comes to Mikel Luzea. His hair designs are compiled of strong lines, overlapping patterns with undercuts and added excitement with the use of color. Clarity of shape comes with color that is used fabulously to create 3 dimensional effects in a very cubist way.

Art and hair have always been friends and with his new collection Luzea brings them together in radical beauty. Sleek surfaces with high shine and one curly look will get you ready for the clubs or for the vernissage at your favorite gallery. These modern hairstyles need no further embellishment and only very minimal accessories are needed.


Kiss of Fire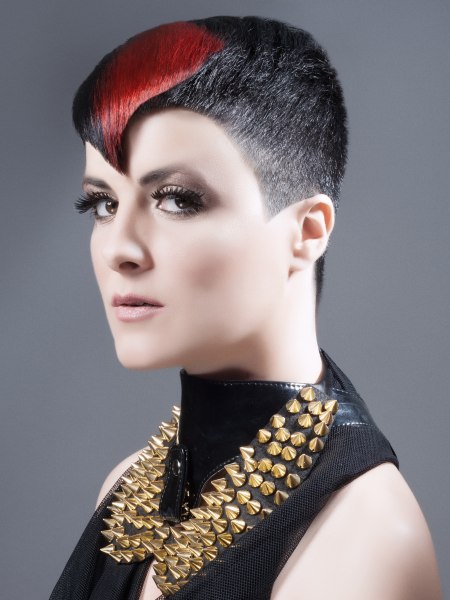 Cut with laser sharp precision this very short hairstyle thrills with its expressive use of lines, but the mix of texture has its very own irresistible appeal. Eye candy ready for the 21st century combines razor short and finely clipped hair that progresses in length evenly from the ears to the crown.

The front part, which is combed over diagonally is longer and has therefore a sleek surface, as shiny as a mirror. To accentuate this and to add another level of drama a bright, fire engine red color contrasts the coal black of the rest of the hair.


Lines and Angles in Bronze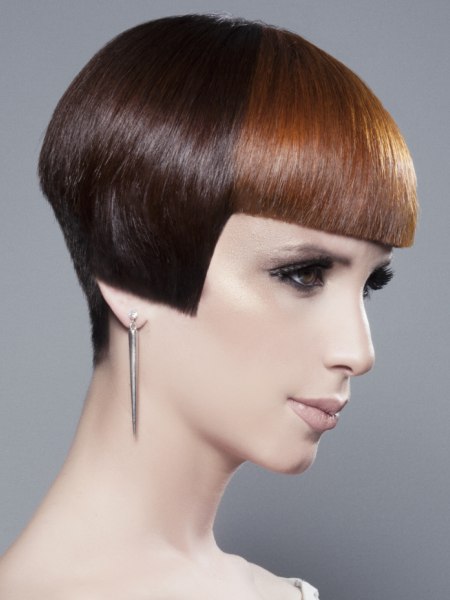 While the cut closely follows the shape of her head from the short and graduated neck to the blunt cut fringe, the hair color makes a bold statement. Even natural tones can be extravagant when used this way. The bronze front ends exactly where the line of the cut juts down to form the square above the ear. The back part shimmers in a very dark walnut tone. High shine is a must and smoothing serum to control any potential fly-aways is indispensable.

She combines it with a strong eye make-up in matching colors and a minimalistic earring, which also reflects the vertical line of the very short bob cut. This shows perfectly that the design does not have to end with the hair, but can include the face and accessories as well.


Above and Below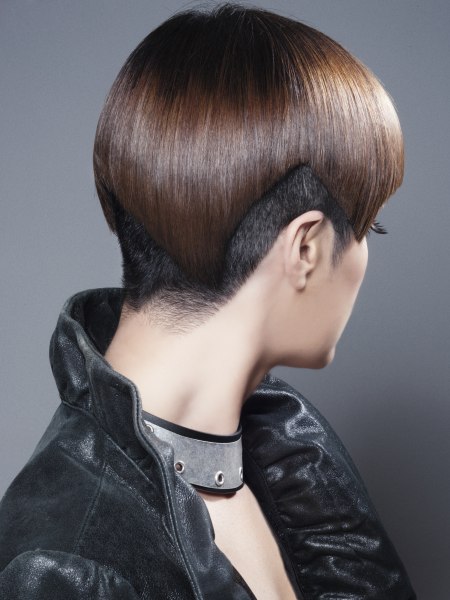 The organic, yet geometric shape of the top hair really stands out with the contrast of the short clipped undercut, which is also in a color a few shades darker. The intense dimension of this short hairstyle reminds more of a modern sculpture than of something that comes out of a salon.

The hair colors are natural, which grounds the eccentricity of the cut, but also gives it a very unique and new intensity. Tiny sideburns and giant faux lashes complete the play on androgyny and modern art.


Copper Crescendo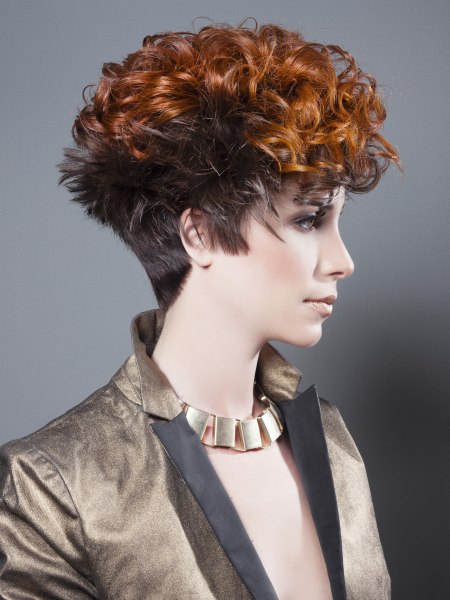 The steep neckline is just one of the sexy elements that are connected to a cut that is made in the land of imagination and modern romance. Contrasts are used in every aspect from cut to texture and color.

Spikes meet soft graduation and the frosting on the cake are the clearly defined curls that stand out in their metallic light and deep copper color above a graphite base. The shape is reminiscent of hairstyles from the 1980s, remember Prince? But you don't have to wait for the Purple Rain to wear this outstanding short hairstyle.

Salon: Mikel Luzea
Hair: Jone erice & Alicia Navarro
Make-up: Alicia Najera
Styling: Eunnis Mesa
Photography: David Arnal