Beauty Clash by Patrick Kalle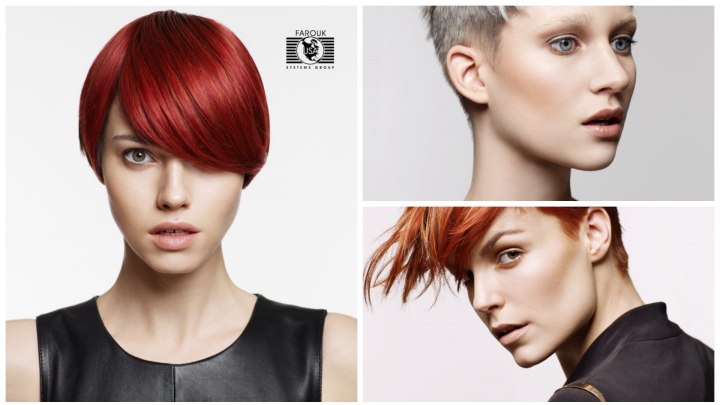 For the latest in cut and color check out what Patrick Kalle created for Farouk Systems Europe. He combines sassy modern short haircuts with the colors of precious metals and gems. The cuts are based on traditional masculine shapes with short sides and necks, but much longer top hair.

This can the be styled to your heart's content in many different ways. Go smooth, spiky or wavy - all with one cut. The icing on the cake is of course the extraordinary color of each look. Copper with sprinkles of gold, a mysterious silver and a passionate ruby make up the palette of this enchanting collection.


Pixie with a Long Fringe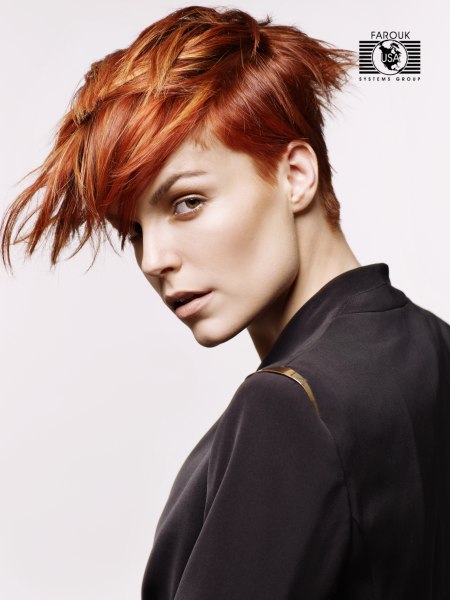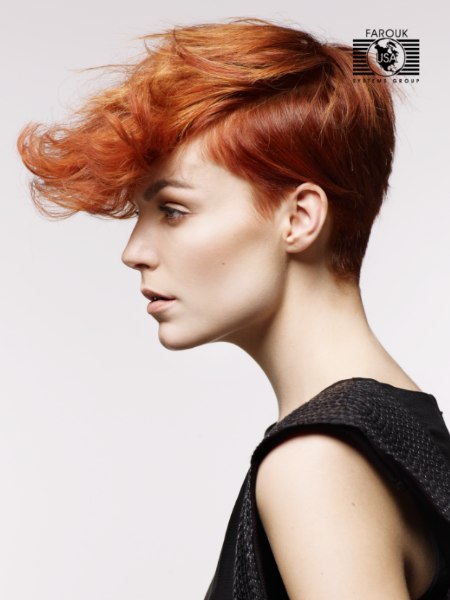 Ruffled and textured with enormous movement for a spicy fashion statement. The short and layered hair features a few inches of length on top in contrast to the very short neck and side areas. The top hair thus becomes the center of all creativity and can be changed into many styles and moods with just a few little tricks and of course some good hair styling products.

Her amazing hair color is a combination of copper and gold in light and darker hues and even a touch of very daring rose shimmers through, ever so subtle, in the back.


Silver Mystery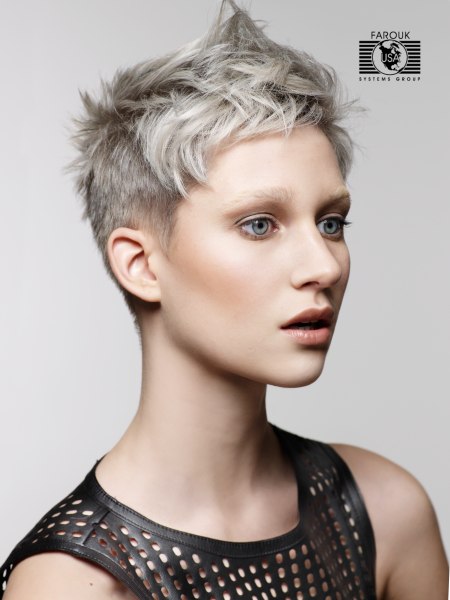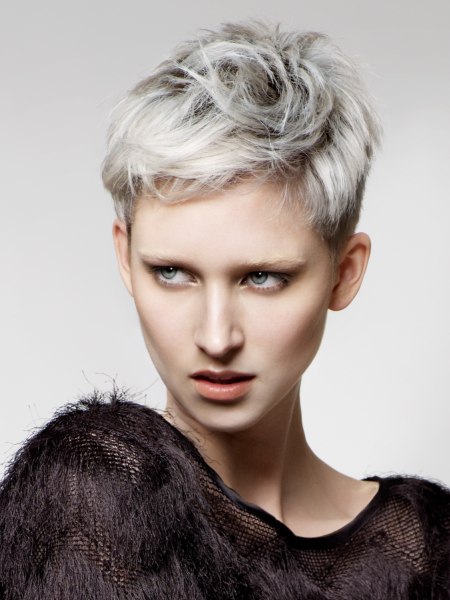 The pixie takes on a very postmodern and mysterious air with the silver metallic hair color that also has just a hint of blue and perfectly matches the color of her eyes.

The longer top hair is ruffled wild to show all of its intricate texture and to create movement in the look. This is easily achieved by alternating directions of the strands and overlapping these.


Bob for a Change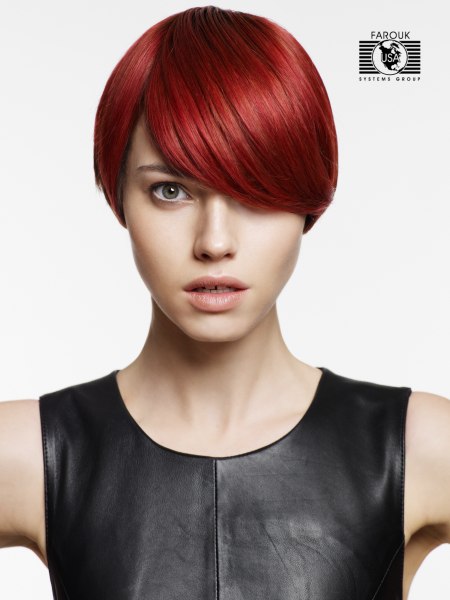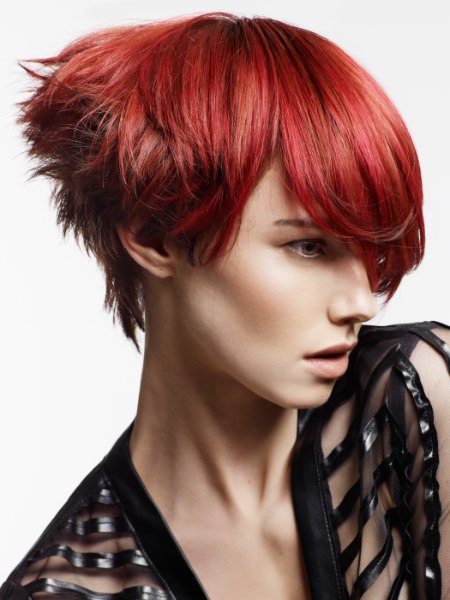 The days are brighter with a haircut that is as versatile as it is bright and colorful. Go for a flexible cut if you like to play with your hair and enjoy expressing yourself with the fashion you choose. One day the short bob cut is all nice and tidy with a sleek and round styling, the next day it can look wild and intriguing.

The neck is layered with the hair being cut in a steep angle and longer top hair sits above it. By putting some texturizing and modeling crème into the hair, it is as easy as pie to lift the hair for another exciting look. Ruby Red is one of the latest trend colors and it looks especially good, when the roots are just a touch darker than the rest.

Hairstyles: Patrick Kalle for Farouk Systems Europe