Hairstyle Trends 12 by Frederic Moréno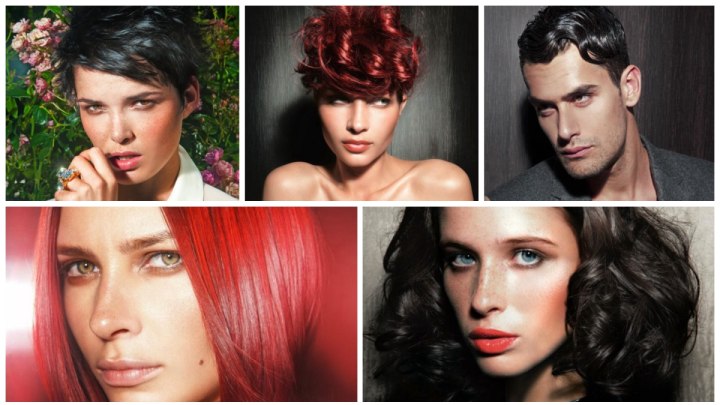 Scroll down for more photos ↓

Firefighters will be helpless against these raging reds and smoldering blacks. The hair colors in Frederic Moréno's collection are one of the hottest trends this year. With all of this heat it takes a second glance to admire the shapes which cover a broad range of influences and various eras of hair fashion history.

You'll find it all from the sassy short haircut, to a classic bob and cinematic curly styles that redefine the word diva. Men are dandy again with pomaded or waved, strongly styled haircuts that are neatly cut and flexible in their expression. Film noir comes to mind and indie movies just as well. No wonder since these hairstyles are all about bold expression.


Short Cut for Black Hair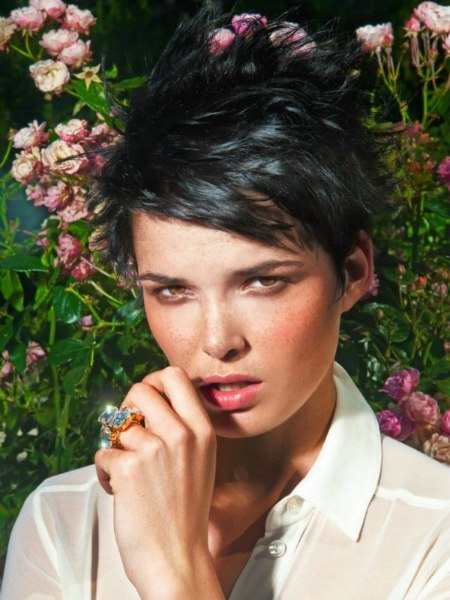 Even tough girls like to play with their hair, and a short haircut with a lot of texture and layers gives them the opportunity to create a new styling every day. Her raven black hair is a great contrast to her green eyes and makes their color stand out much more.

It is styled from left to right and a small, narrow section in the back of the crown is spiked upward for a fun and rebellious effect, which is bold but not overbearing. The short bangs also run sideways and the short neck and sides are super sexy.


Ruby Red Bob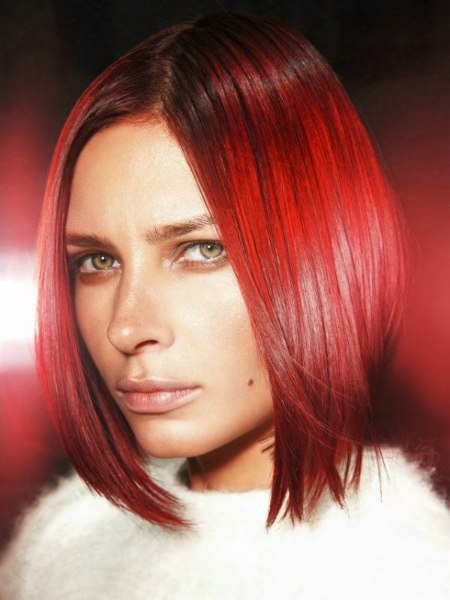 Red Velvet is the cupcake that everyone swoons over, this medium long bob comes in the same color and is ready to become the must have hairstyle of the season. Bright red highlights illuminate the Merlot background color with an almost neon colored impact. It does not get any redder than this! She is holding back on her make-up, to keep the focus on her hair.

The classy cut has the same length all around and just a wee bit of texture in the cutting line, just enough to keep it soft and to help with the shallow inward curve.


Braided Bangs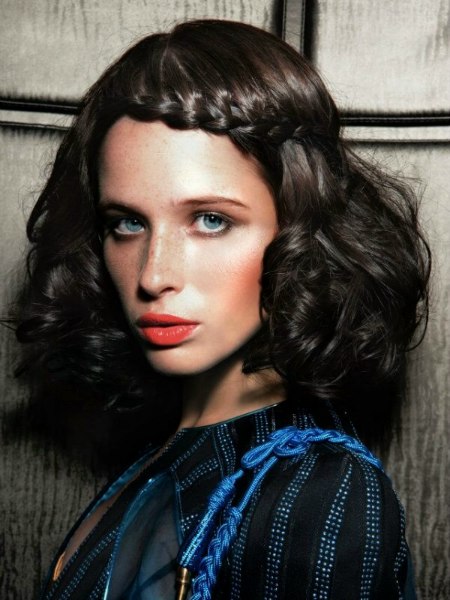 One small braid done this well can change the character of her hairstyle and set a new tone for her entire appearance. She could wear this adorable style in an old castle but also in modern clubs and wow everyone around her.

The technique requires a little bit of skill but basically works like a French braid into which more and more strands are woven. The rest of her hair is full of opulent curls that frame her face in their dark chocolate colored beauty.


High Curls in Burgundy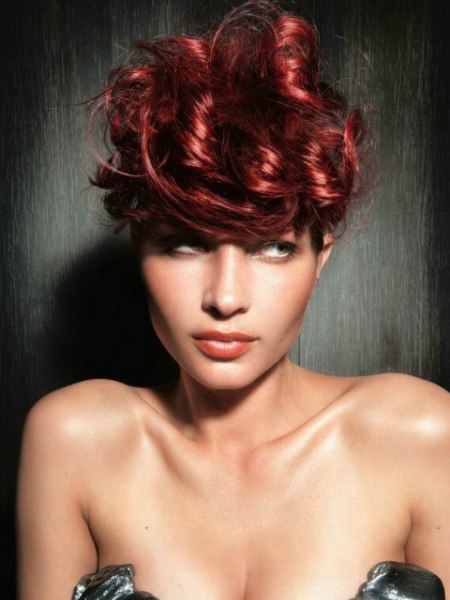 Temptresses of all ages were often said to have had red hair. Today is not much different and the sexiest hairstyles gleam in the colors of berries and fine wines.

This flamboyant, top heavy look has a ton of intriguing movement and texture consisting of large, deconstructed barrel curls and a long sweeping line as the fringe.


Wet Look Wave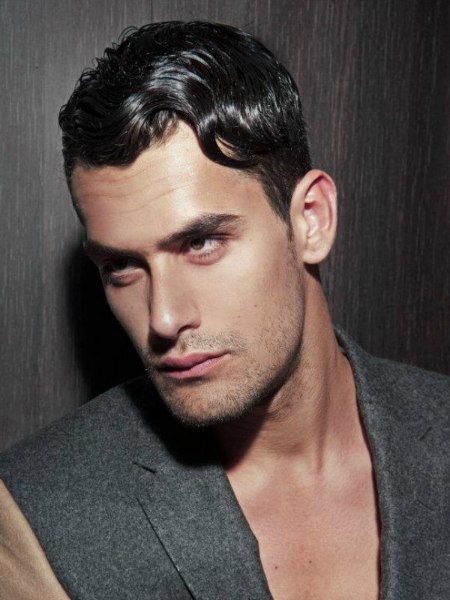 Oh, the shirtless jacket is back and with it the dandiest of all hairstyles for men. This dangerous beau shows off his short buzzed sides and longer top hair.

The latter was doused in a shiny, wonderful sticky pomade or wet gel and combed into the wavy structure that runs first from the back of his head slightly to the front and then sideways in well defined rivulets. Way to go, chap!

Hair: Frederic Moréno

See also: Short hairstyles | Medium hairstyles