Femme Fatales
Anthony John Salons Artistic Team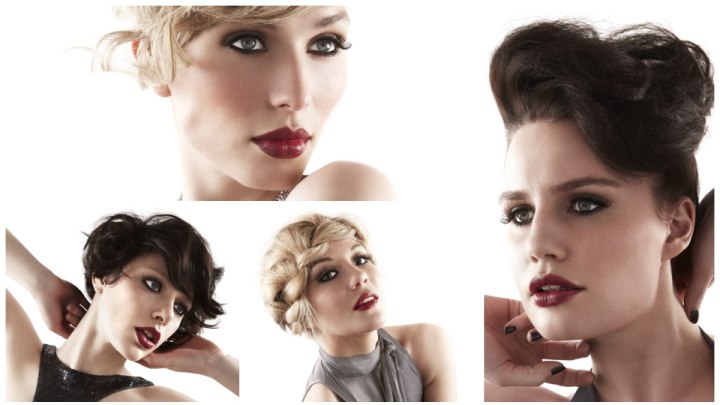 Scroll down for more photos ↓

These latest looks by the creative minds and hands at Anthony John Salons remind us again to never underestimate the power of a great hairstyle. Transformations come in very refined shapes and haircuts with the flavor of 1940s luxury and invite us to redefine our expression.

Traditional hairstyles are updated with innovative, modern techniques and visions to make a statement of glamour and highly developed taste in a time were true style is still appreciated but becomes more of an exception.



The hair color choices are basic with blonde and brunette tones, but even though the palette my seems small, those are the most beloved tones that hair can have.


Soft and Short Retro Hairstyle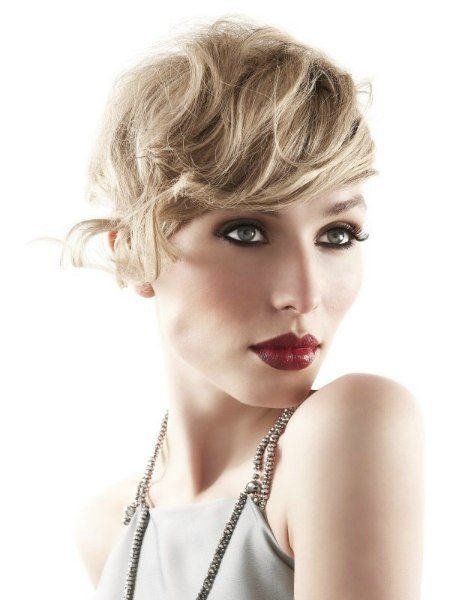 Josephine Baker had it in a sleek and shiny style. Today's version is more playful and does without the pomade. The combed over short hairstyle with a side curl has not lost any of its charm, but as a bonus gained in momentum and texture.

The hair is shaped like a loose cap with the strands directed from one side to the other, laid over each other with lightness and some lift. The front is dominated by the diagonal line of the bangs and a darling set of curls springs up at the dominant side where all of the lines lead to.


Fashionable Braid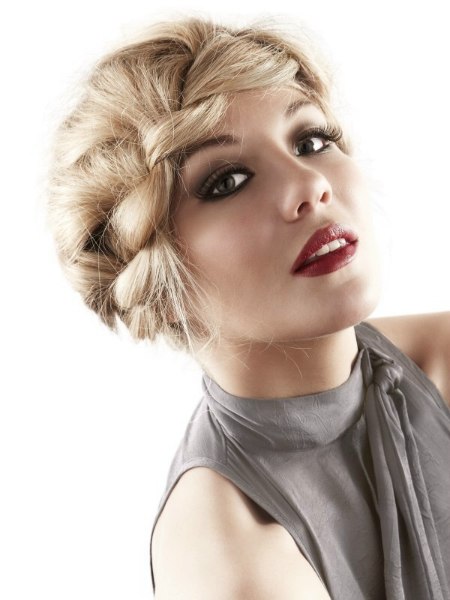 A succulent specimen of a braid slings its way around her face. The updo was created with elevated skill in a French braiding technique, which adds more hair to the braid with every turn. This asymmetrical wonder of hair is not just romantic, but definitely a show stopper and conversation starter.

The proud braid starts above her left temple and ends in the back of her head, where it is tugged under. A few stray hairs are wanted to soften the appearance and kick up the sexy a notch or two.


Short and Airy Hairstyle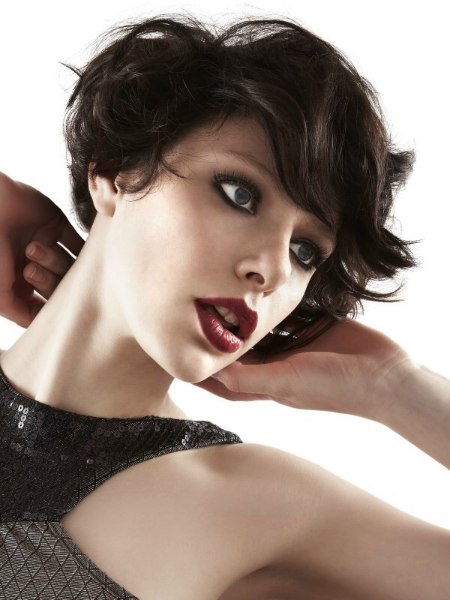 We checked, and you will not need a weapon's permit for this look. The other good news is that it comes with all of the sassy you can handle and even instant irresistibility.

The brunette hair is rather short and airy in the back with a gradual lengthening towards the front so that the bangs are most voluptuous and long enough to cover the eyebrows while falling in a dashing curve. Much movement and volume set the mood and define the energy of this hairstyle.


High and Classy Up-Style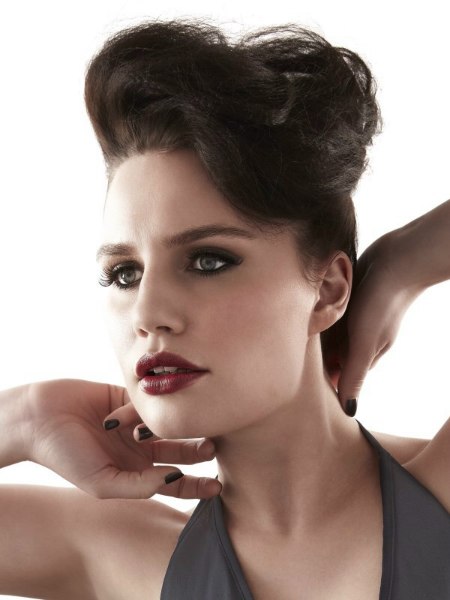 Classy from the forehead to the nape and oozing the rhythm of an unforgettable time, this retro - modern updo steals the show. With the hair being pulled tight in the perimeter, the voluminous top gets all of the attention.

Lifted as high as possible the entire crown is brimming with wavy movement and frothy volume. Her brunette hair color makes this great combination even spicier. Elegant and festive for that special night.

Hairstyles: Anthony John Salons Artistic Team
Make up and styling: Justine Collins
Photography: Richard Miles

See also: Short hairstyles | Up styles