Raw Transitions
Jola De Legge for Salon De Legge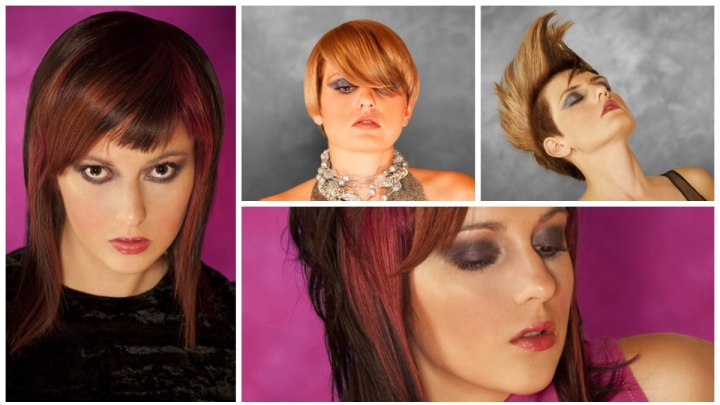 Scroll down for more photos ↓

Moving shapes and moving colors. Made for strong women. Jola de Legge brings power back to hairstyles and also picks up some of the favorite themes in hair from the past few decades. Too young to be retro but new classics in the making, these hairstyles combine exciting cuts with fine blends of colors to enhance and illuminate the shapes.

The rawness is in the bold lines, daring accents. They are not even trying to be sweet, but catch you with their intense femininity that does not take a no for an answer. Two haircuts are shown in two styling variations each, transitioning from nice to a bit naughty and back.


Short Bob 1960s Style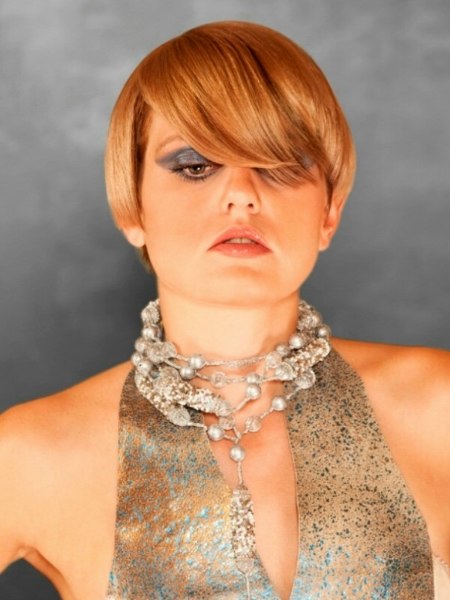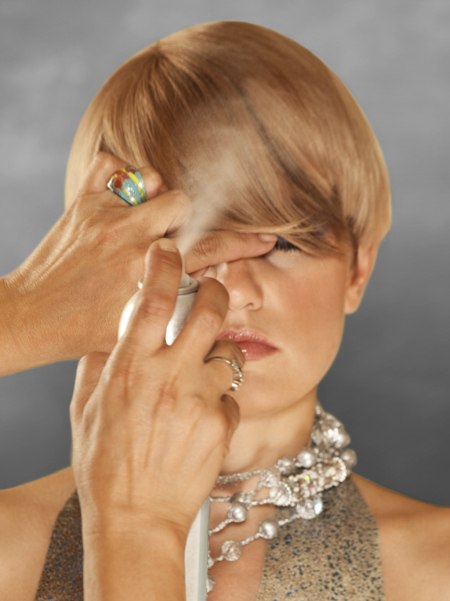 A little bit glamour is always a great accessory. This small hairstyle actually comes with a lot of it and she does not even need all that bling to shine. A very short bob was the basis for the charming style and combined with the long bangs, that fall over one of the eyes before curving out in fine texture, give it just the right sexy and glamorous touch.

But there is even more finesse. The asymmetry of the fringe is continued on the side with one plunging toward the earlobe in a straight line, the other side is angled. This style is an amazing combination of edginess and elegance. Even rebels grow up, but don't want to lose their expressive looks.


Very Short Undercut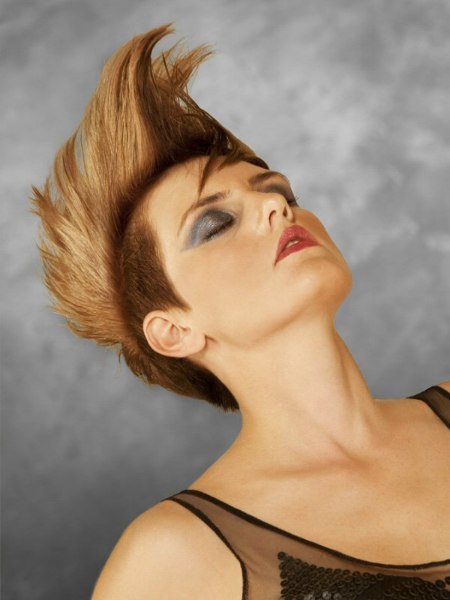 What you did not see in the first picture, underneath the posh short bob with the special effects, slumbers another wild potential. A very short undercut, accentuated by a slightly darker color, is revealed when the top hair is lifted up to a fabulous, rocking Mohawk.

The dark blonde undercolor transitions beautifully into the lighter blonde top hair, giving the look a warm and soft feel. The gentle curves in the spikes also bring much softness. However, this metamorphosis could not be more extreme!


Multicolor Hair with Texture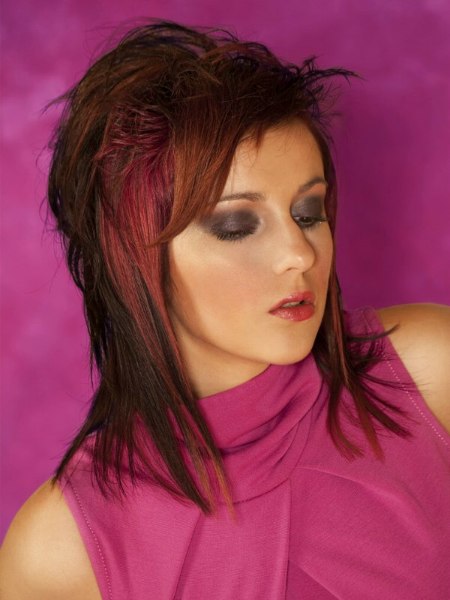 Shag styles give women a lot of options for styling and are great for finer hair as well, since the choppy layers and varying lengths create volume. In this hairstyle the bottom reaches her shoulders and the shortest strands on top are about a couple of inches long.

The movement was enhanced with the hair colors going from raspberry to dark brown and to a warmer honey brown on the crown and in the fringe. A messy styling guarantees a sexy and rebellious allure.


Sleek Shag Style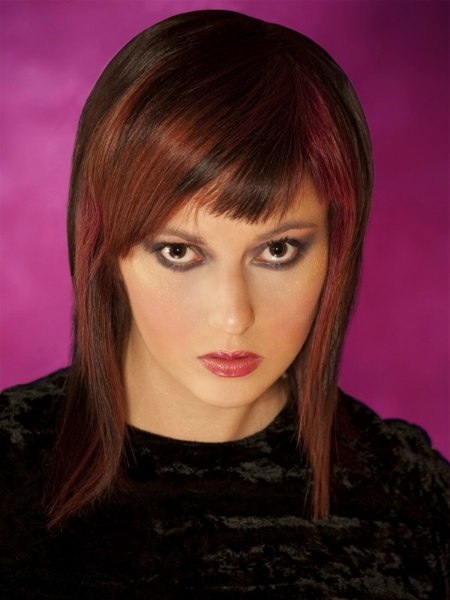 The various hair colors shimmer seductively in this very sleek shag. The differences in length and the choppy texture are not that pronounced anymore. Now the attention is drawn to the short bangs with their feisty expression.

The three hair colors of raspberry, chocolate and dark coffee perfectly harmonize with each other and bring visual movement to the hair.

Hair & Make-up: Jola De Legge for Salon De Legge Poland/USA

See also: Short hairstyles | Medium hairstyles