Andrew Barton & Saks Art Team

The captivating spirit that woos viewers is held by the seductress of long blonde hair that covers one eye. The high side part begins the journey of angles measuring from the model's chin to her shoulders.

Obvious sections of blonde hair bring every smooth strand into accountability. Spritz light styling lotion and when dry use your smoothing crème to calm the cuticles.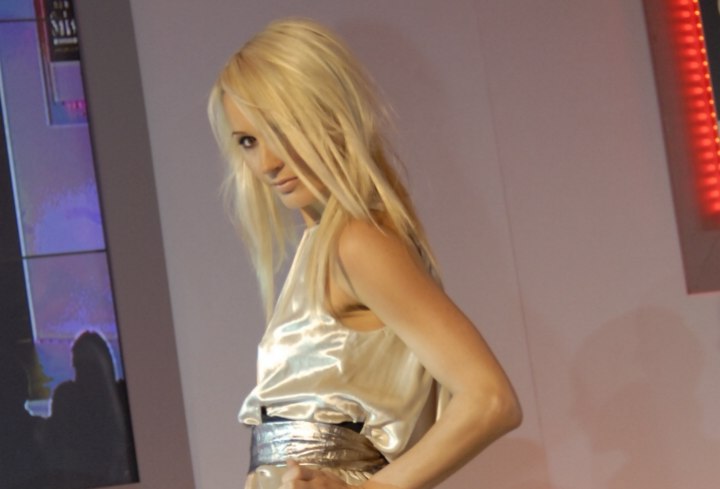 Photos: David Lucas

More Salon International Photos