Goldwell Presents Rush

A blazing star of red, liberates the scene with surrounding hair colors of gold and ink black hair is styled in short layers and tapered along the nape with graduated textures over the side of the face.

Rebellious selections fall in various spots, completing this one of a kind hairstyle. Gel and gloss will assist in this style.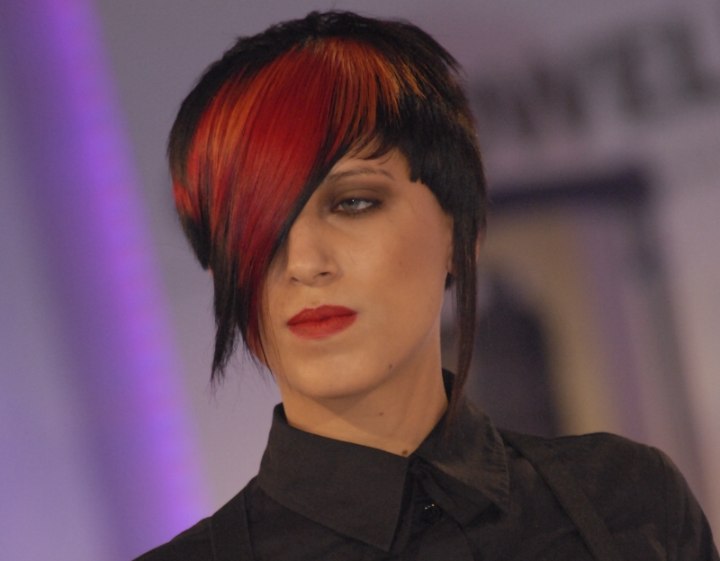 Click to enlarge

Photos: Lukie

More Salon International Photos