Goldwell Presents Rush

Observe the tapered effect in the back of the head, in the formation of the letter m. A slip of brunette hair is in the center along with plucky pieces on each side. The top and the crown are texted with longer layers and smooth bangs touching the brows.

A few golden slices and a patch of golden red is along the side, sends this hairstyle into orbit! Gel and gloss will assist with this style.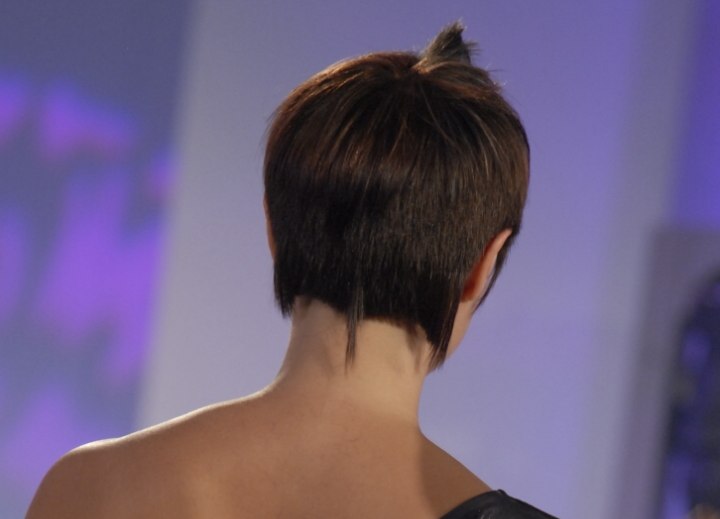 Click to enlarge

Photos: Lukie

More Salon International Photos