House of Colour, Wellington Quay, Dublin

The style was inspired by the monochrome look from Dolce and Gabbana's 2009 campaign.

Blends of various light brown hair colour are woven in House of Colour's creation of long layers. This gives the impression of a neatly polished executive. The man's hair comes over from the part and the crown to develop the heavy structure seen along the face.

The sides are organized over the ears with sexy sideburns to blend in with the well textured clip in the back.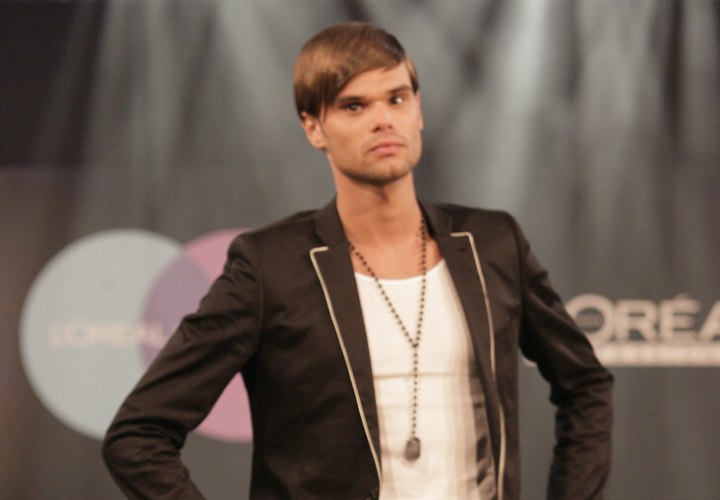 Click to enlarge

More Ireland Grand Finalists

Photo Credits: L'Oréal Professionnel

Related posts:
Men's hairstyles
Short office haircut for men
Men's haircut with long straight bangs