House of Colour, Capel St, Dublin

The poufy round haircut of House of Colour falls heavily over to one side taking over part of the brows and closing into the sides. There is collar cuffing layered fringe upon the neckline that definitely brings an Irish flavor into the picture.

The eye-catching cool brown hair is lined with lighter facets of brown that capture the essence of this men's hairstyle.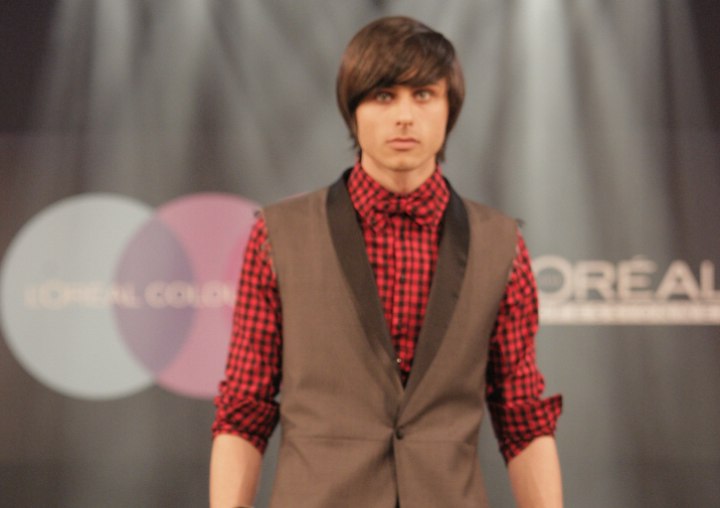 Click to enlarge

More Ireland Grand Finalists

Photo Credits: L'Oréal Professionnel

Related posts:
Men's hairstyles
Longer men's hairstyle
Men's haircut inspired by the 60s