Intercoiffure Mondial Congress 2007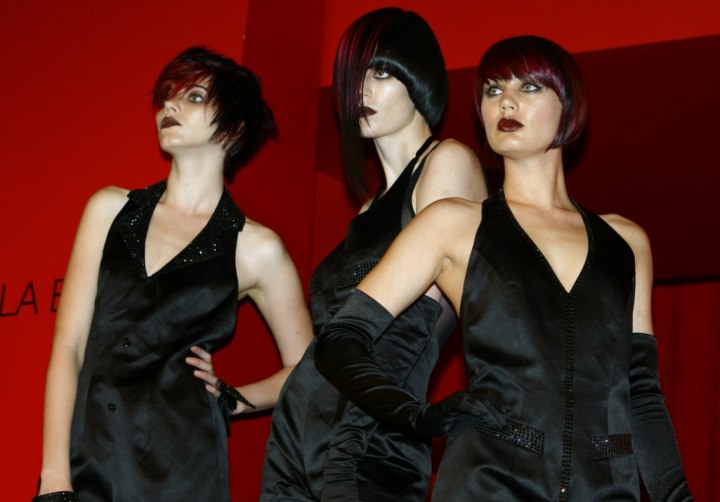 Vision of the Elite – to create longings, establish intensity & produce beauty. Intercoiffure Mondial celebrated in Paris, the world capital of fashion, a breathtaking Night of the Stars and spectacular Mondial Performance featuring 11 hair fashion shows in a most creative perfection.

The elite of hairstylists from 37 countries met in the prestigious Palais Brongniart, at the Place de la Bourse, around over 1000 hairstylists, beauty experts and the top management of the hair cosmetic industry. Intercoiffure Mondial and its powerful industry partners Wella and L'Oréal campaign together in one single goal: to carry Global Glamour and Fashion across boundaries. The newest hairstyle trends of visionary stylists are classified as trendsetting, experimental and unique.



The Intercoiffure Mondial Fashion Team, the "Créateurs d'Intercoiffure", presented the "Mega Collection – Trend News 2008" during the grand Gala night. An exciting play of colours and fashion with four topics traced on the streets of international fashion, lifestyle metropolis and on the runways of this pulsating world, photographed by the renowned fashion-photographer Claus Wickrath. "Hollywoodland" features stage-ready Divas with new versions of timeless elegance like a rave of golden blond hair. "Black Night" reveals mystic creatures of darkness. The looks: dramatic geometries, styled shapes and graphic precision. "Blonde Expressions" are white-blond creations – feminine with an androgynous touch. "Red & Blue" infatuates as works of art with precisely chiselled, smooth lines.

And as in arts, fashion wants to touch. Something has to happen with the spectators: they have to be touched, amazed, electrified. Same thing with the sculptures produced by the legendary coiffeur and artist Guillaume. On the occasion of the 25th anniversary of the "Fondation Guillaume", some 32 Juniors from Intercoiffure Mondial staged an extraordinary show where they interpreted the sculptures designed by Guillaume and produced masterlyhair creations.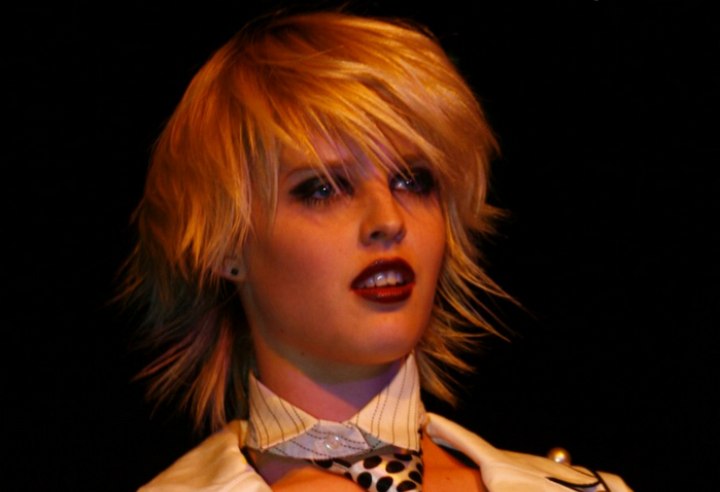 One of the biggest aims of Intercoiffure Mondial is the fostering of young talents. In collaboration with L'Oréal and Wella, the young ICD generation of hairstylists is continuously trained and further educated worldwide. ICD World President Klaus Peter Ochs recalled the words of Guillaume: "The future belongs to the young people; one has to learn to appreciate them, if one wants to take care of the future". The talents of the junior teams are so accepted that they perform on grand international fairs like the Chicago Midwest Beauty Show. "We are very proud of you, you are the future of our industry. Congratulations on your great successes", said Klaus Peter Ochs. The ICD World President also announced an upcoming highlight of the Juniors: an outstanding hair fashion show of the Fondation Guillaume at the Sugar Loaf in Rio de Janeiro. This next mega-event of Intercoiffure Mondial, the 20th Intercoiffure World Congress, will take place from May 18th to 20th 2008 in Brazil. As global acting organisation, Intercoiffure Mondial also bears social responsibility and initiated together with partner Wella the education project "Education for Life" – a social program that supports young people from underdeveloped parts of the world. After Brazil and Romania, other "Education for Life" projects should be launched in South Africa andBulgaria.

Commitment, passion for the profession and for fashion, creative perfection, and class – all this is what Intercoiffure Mondial lives on: Vision of the Elite. Things have come full circle…

Photographs: ©Intercoiffure Mondial