Daring Short Haircut

A haircut as extreme as the Australian landscape. The radical short hairstyle gives us a different view on every side. The back is clipped extremely short and the sides look almost shaved. The most hair sits on top of the head and is styled to dynamic spiked that have a speedy forward motion.

As an additional effect the transition from the longer top hair to the sides was designed smooth on one side and in a harsh line on the other, an effect that is even more enhanced with the application of a darker color under the soft blonde top layer.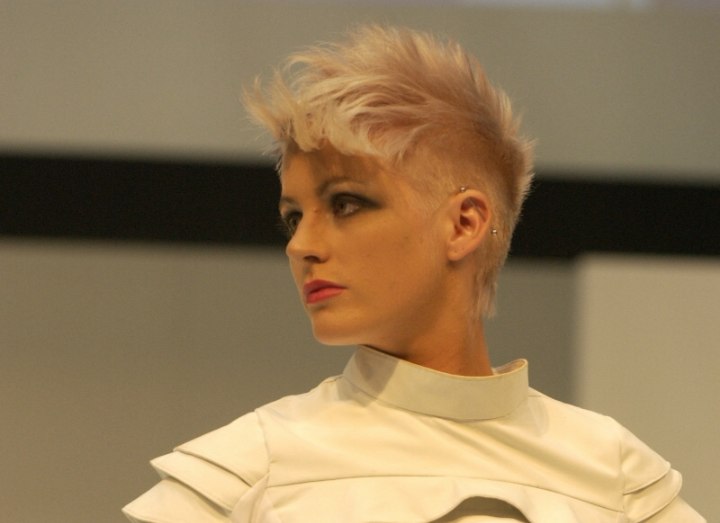 Photo Gallery: Hair Expo Australia
Hair: Lee Nesbit & Tracy Nguyen
Photo: Hair Expo Australia