Cheekbone Length Hairstyle

Gradated and closely clipped sections in the back and on the sides create so much volume that they can easily support the longer and straight hair that flows down to cheekbone length. Separated on the side the long bangs open up in a triangle to expose most of the face.

To enhance the different textures of this style the gradated area was darkened to make the blonde top stand out.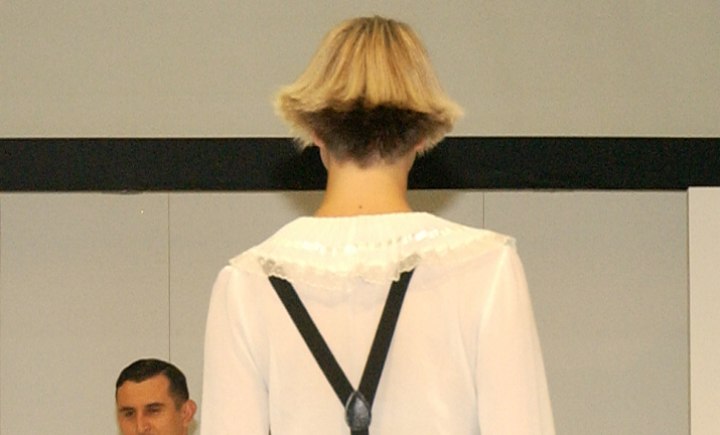 Click to enlarge

Photo Gallery: Hair Expo Australia

Hair: Shane Henning
Photo: Hair Expo Australia