Byron Hairdressing, Kirkcaldy

Ronnie and Lisa explain the look that caught the judges eye and clinched them a place in the Grand Final; "Our original inspiration came from forties movie star Greta Garbo. The Autumn/Winter 2009 Lanvin collection gave us further direction on how to make our look fresh and modern. We chose a model that depicted the look really well and created a moody, sexy mysterious effect."

A win win situation comes from Byron Hairdressing whose artistic imagination is portrayed by this glassy smooth and short hairstyle that has been structured into the classic bob. Against the flow, yet quite fluid is the hair that comes from the part on the top; which has been strategized into deep bouncy coils along the straightness of the hair.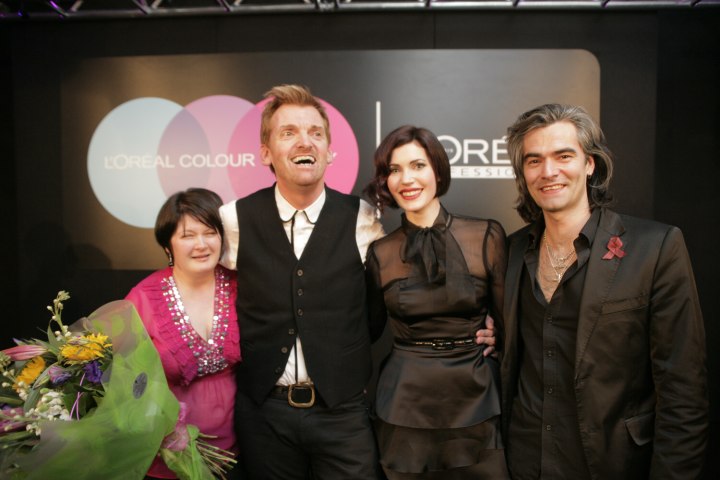 More Grand Finalists

Photo Credits: L'Oréal Professionnel

Related posts:
Short hairstyles
Messy look for short hair