L'Oréal Color Trophy - Berlin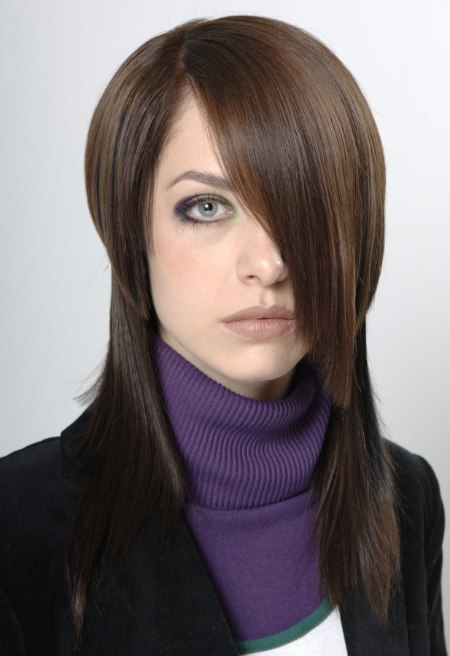 Uschi Perius and Team make second place at the "L'Oréal Color Trophy 2006" in Berlin.

Hair and especially the coloring thereof was the focus once again in Berlin on October 22nd. For the tenth time Berlin was the location for the Grand Finale of the "L'Oréal Color Trophy". Along for the event was also a stylist team from the Saarland: Uschi Perius and Team. The hair artists from Tholey-Hasborn captured the second place with their creation.



Since 1997 the "Color Trophy" has been a success story. It is a unique and exclusive chance for hairstylists to show what they've got and to live out the core of their profession - the coloration. Top teams develop trendy and individual looks and make them real with a lot of know how and finesse. This year for the tenth time the best colorists and new trends were honored during a festive gala evening.

Oliver Gebel, Maike Schug and Anne Mueller from the team Uschi Perius had to style their model Hanna Hall from head to toe. Hairstyle, color, make-up, all had to be perfectly tuned to convince the Jury. In the end this complete creation took the team from the Saarland to the second place.

Long before venturing on the journey to Berlin, they first had to master the preliminaries. 60 teams were chosen out of 800 applicants and came to the regional finales of the "L'Oréal Color Trophy" to Duesseldorf. The independent jury with experts of the fashion-, media- and coiffure world agreed quickly: Uschi Perius and her team have set new trends with their look and translated individuality with the utmost in competence. The team from Hasborn was crowned as the regional winner Stuttgart (Southwest) and together with 19 other participants they qualified for the Grand Finale in Berlin.

For master stylist Uschi Perius the successes in Duesseldorf and Berlin were no new experiences. In her long carreer has already snatched a few trophies for herself and her team: in the field of avant-garde they were especially successful. Uschi Perius has been working with 15 team members at her own salon in Tholey-Hasborn. She put international hair fashion on her flags. To work with high fashion even in a rural location trend scouting is a necessity. That is why, on her search for new trends and looks, the master stylist jets through the epicenters of the fashion world: New York, Paris and Milan.

Also the creative offspring plays a large role for Uschi Perius. Maike Schrug and Oliver Gebel, part of the successful team at the "L'Oréal Colour Trophy 2006", were trained at the salon in Hasborn. In 2004 they passed their final exams as the best of the Saarland.