Thin Hair Hairstyle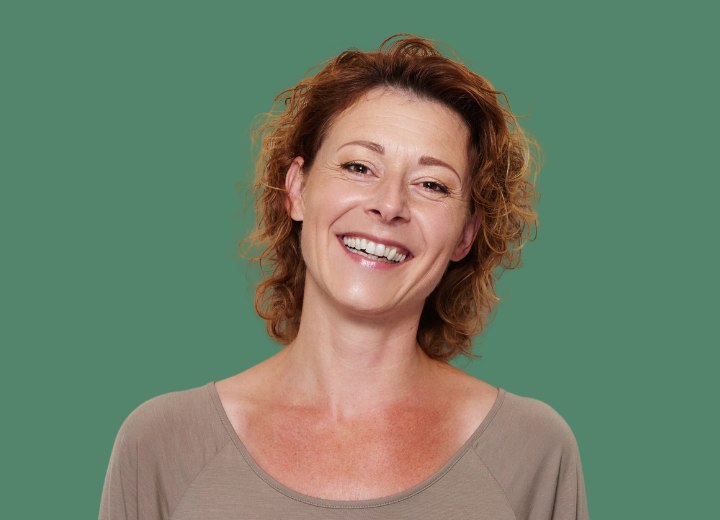 Q: I have thin hair on top, and I would like a hair style that I could wear and not one that makes me look like an old woman.



A: I can certainly understand your concerns, as no one wants to have a hairstyle that makes them look older than they actually are. However, there are so many factors that must be considered when choosing an appropriate hairstyle that it's impossible to simply name one trait about your hair (i.e. thin on top) and be able to get accurate suggestions for a flattering style.

There's also the fact that a hairstyle's designation as a "mature" style depends on what is currently popular among women of a certain demographic. In the 1950s and 1960s many older women sported a "bubble" hairstyle. The 1970s and 1980s ushered in more of a "wedge" look with highly tapered nape areas.

The 1990s saw an increase in the number of blunt cut bobs among older women. And today, razor cuts for older women give softer looks. The one common trait of most hairstyles among older women is that they tend to be shorter and generally easier to care for.

With your "thin on top" factor, I think you may want to consider a layered cut with the shortest layers at the top of the head. This would make sure that any natural curl can live at "full volume" in the hairstyle and give the appearance of thicker hair at the top of the head.

You might also consider a large-curl perm to add volume to the layered style and make the hair appear thicker. There are also "root-lift" sprays that you can use when drying the hair to make the hair stand up from the scalp and give it a thicker appearance as well.

©Hairfinder.com
Photo: Mimagephotography/Shutterstock

See also:

Face shapes for hairstyle choices

Hairstyles for older women

Hair tips to look younger

Is there a difference between fine hair and thin hair?