Double Cut & Undercut Hairstyle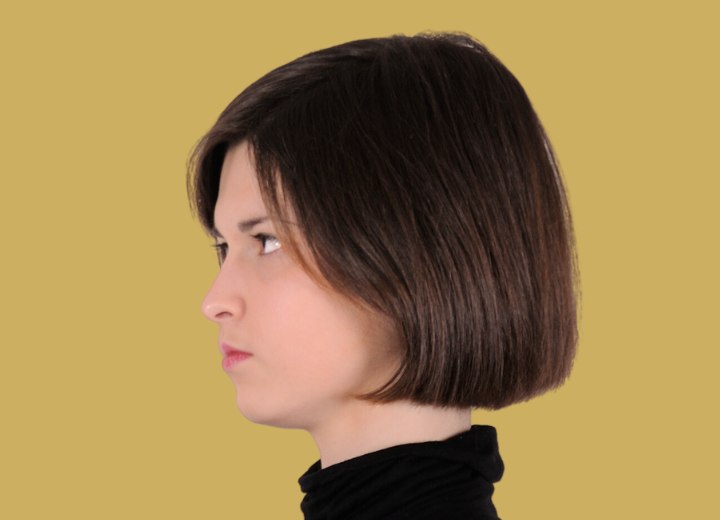 Q: I have very coarse hair and wear it short. I find a double cut really works well on me but do not find many stylists who do it. How can I define the double cut and is it different than the undercut? I would appreciate your help. I would also like to find a good stylist in the Dallas area. Thank you.



A: Unfortunately, you are experiencing the most common problem in communicating about hairstyles – the naming conventions issue. One type of haircut can have multiple names, and what the style is called at one salon, may not be recognized at another salon. It's generally better to try and focus on the details of the haircut when communicating your desires to a stylist.

Typically, a double-cut style features under-cutting, but using these terms doesn't necessarily create the proper image in a stylist's mind. Most bowl-cut hairstyles are double-cuts with under-cutting, but you don't necessarily want that look for your own hair. You can also have a bob hairstyle that is under-cut, making it a double-cut style, yet it and the bowl-cut will look very, very different.

Hopefully, you can see where I'm heading with this. It's generally easier to explain your desires to a stylist if you have a photograph of the style you want. If you can't find a photo that has the exact style, use one that looks close and explain the changes between the image shown and what you want to achieve.

Perhaps you want a style that looks similar to a wedge cut, but that is under-cut from the top of the ears downward. The result is a style that has a strong weight line which follows a curving angle around the head, has a beveled edge to the upper portion of the hair, but is clipper cut to a short or tapered length beneath the upper portion.

Never hesitate to be as specific as possible with your stylist. He or she may have learned the techniques needed to create the style you want, but learned them by another name. The more detailed information you give explaining what you want, the more likely it is that the stylist will make whatever mental connections are possible to recognize what you are trying to convey.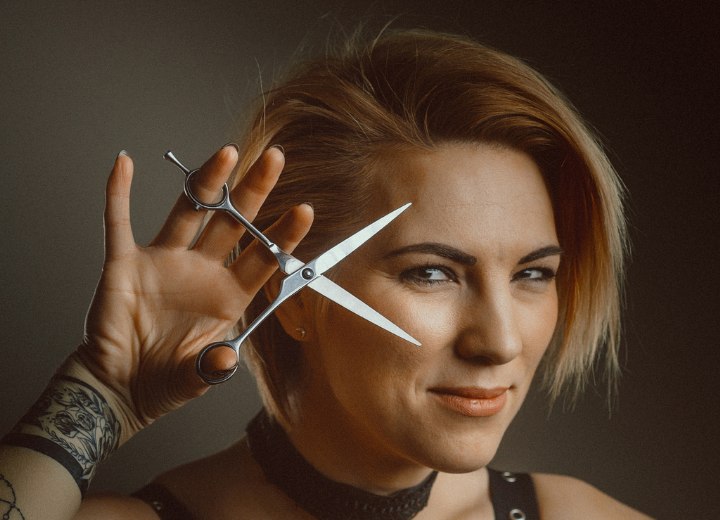 As for finding a "good stylist" in your area, the best recommendation I can give is to use the three "Rs" – referrals, reviews, and research. Talk to your friends (or other people who have hairstyles similar to the one you want or whose hairstyle you like) and ask them who does their haircuts. This allows you to find someone you can feel reasonable safe with and who will probably be more attentive to making you happy because of the chance of displeasing a current client by doing a bad job on someone who was referred.

Review the advertising in your area for salons whose style and sensibility matches your own. Ads that are designed to appeal to a college crowd, or that seems to focus on funky, trendy styles would not be the place to go if you're a middle-aged housewife who wants a hairstyle to wear to a ladies' luncheon. Conversely, you're probably not going to find a stylist with experience in doing a double-cut style at a salon called "The Silver Mirror".

Finally, do your homework. Research the salon and stylist before you make an appointment for services. Make a list of likely candidate salons and drop by for a visit. Explain that you're looking for a new salon/stylist and that you'd like to look around and observe the work they do at the salon. Ask to see portfolios of stylists' work and remember that you're the client, and over the course of the business relationship you can be expected to spend a significant amount of money.

If you spend an average of $25 per haircut and (with a super-short cut) go to the salon every four weeks, you will find yourself spending over $300 a year on haircuts alone. This doesn't include the cost of conditioning treatments, color services or perms, tips for the stylist, etc. A good stylist will look at the potential for income and be very accommodating of your requests if it increases the likelihood that you'll give them your business.

©Hairfinder.com