Short Flat Graduation
Step by step guide on how to cut a short men's haircut with flat graduation from Stacey Broughton, myhairdressers.com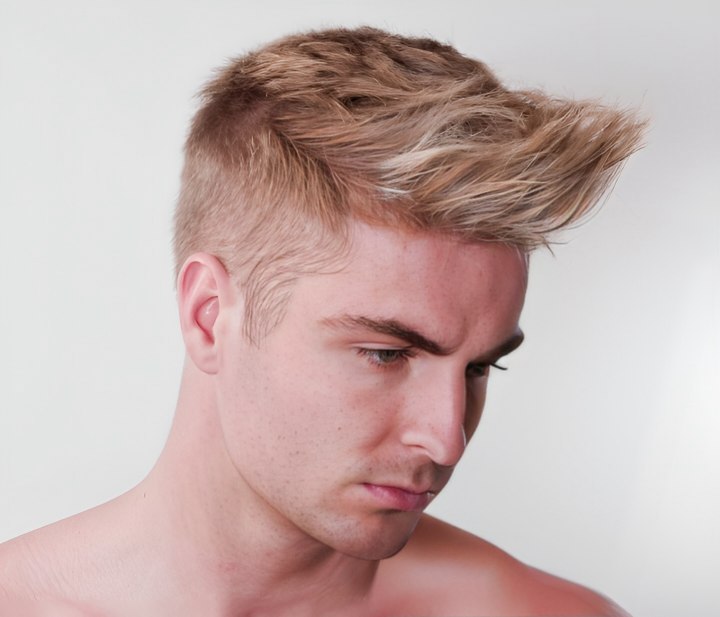 This short men's haircut is a flat short graduated shape referencing basic barbering techniques, resulting in a neat tailored backdrop with flexible, moveable over hanging lengths for diversity of style...

Before
Jack before the cut.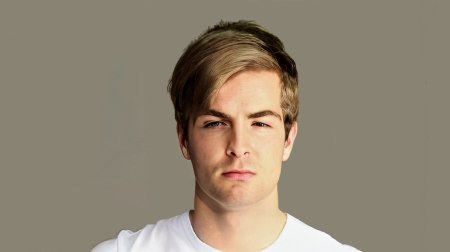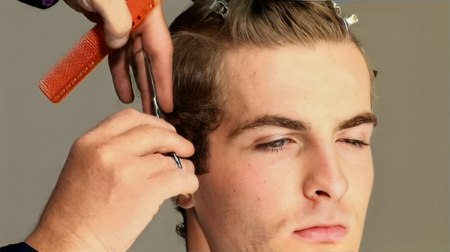 Step 1
Start with a vertical section in the side and work a tight square shape with the fingers. This initial line will provide a guide for later blending. Please note that Stacey chooses to work his section in two parts, starting with the top and working down to maintain angle accuracy.

Step 2
Continue with parallel vertical sections towards the front hairline, being careful to maintain your square finger angle in relation to the side of the head shape. This results in a flat graduated side area.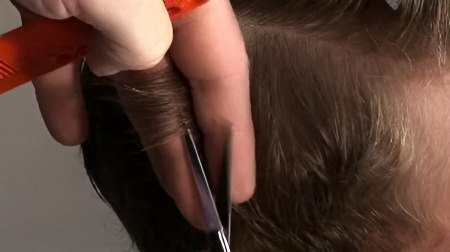 Step 3
Check your work visually. Be careful to check the shading which can indicate weight distribution, especially with barbering. Please note the squareness of both the vertical and horizontal aspects.

Next Page

Subscribe to View Training Video