Mid-Length Men's Haircut
Step by step guide on how to cut a mid-length basic layer men's haircut from Stacey Broughton, myhairdressers.com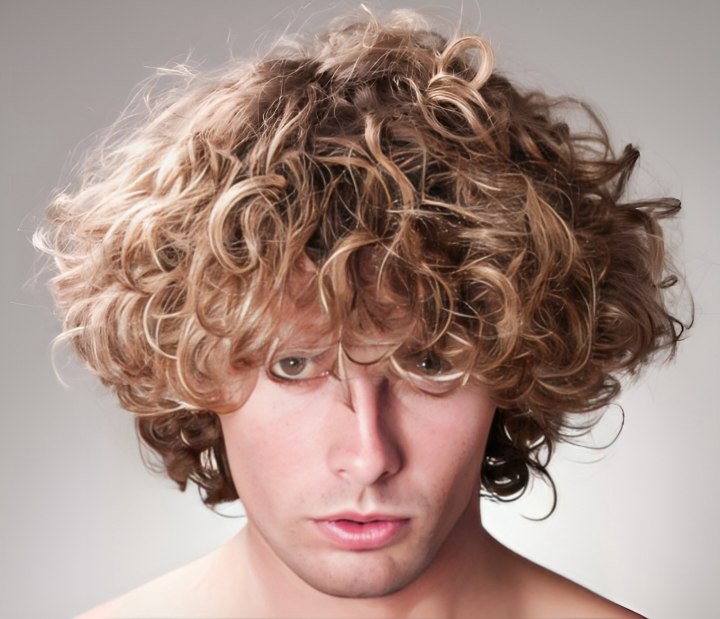 This men's haircut - a Jim Morrison inspired rock 'n' roll style - is a classic masculine mid-length basic layer softly framing the contours of the face which can be worn textured or straight...

Before
Matthew before the cut.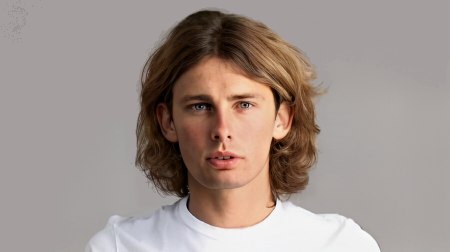 Step 1
In order to accommodate the natural characteristics of the hair, begin by refining the outlines. The outline sections are dependent on hair quality.

Step 2
Next, work on the outline in the side area. Create a horizontal section from the temple following the round of the head. Then create a vertical section from behind the ear and work parallel horizontal sections up to this line. Cut an angled line with tension in your fingers towards the point of the nose. Please note as the hair is textured, this length, when dry will sit on the bridge of the nose.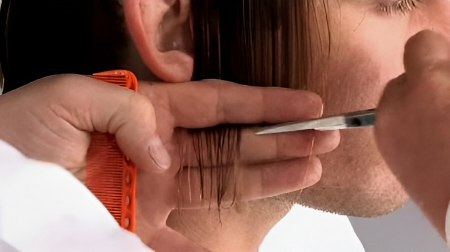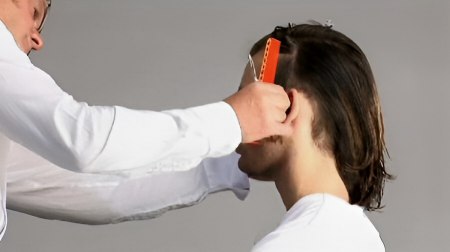 Step 3
Repeat this process on the second side checking the balance as you proceed.

Next Page

Subscribe to View Training Video