Short Graduated Shape with Disconnection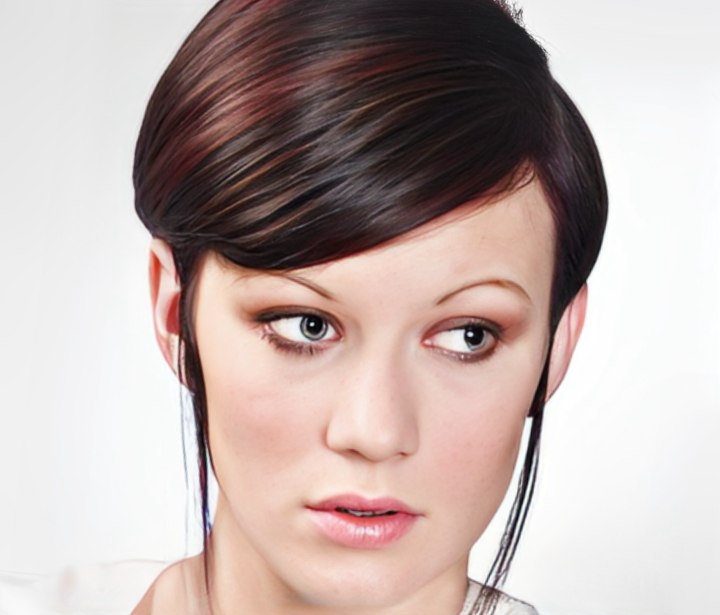 Step by step guide on how to cut a short graduated shape haircut with disconnection from Stacey Broughton, myhairdressers.com

A beautifully balanced sleek graduated classic shape with disconnected areas. A haircut full of technique and discipline which is a basic fundamental skill needed in today's hairdressing. This is a modern day take on a classic, bringing old school purism into a loose and fast world.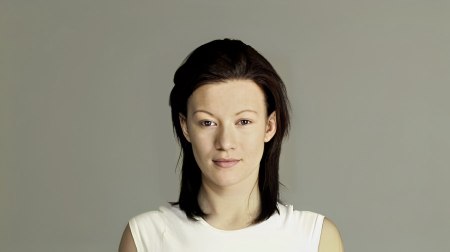 Before: Lauren before the cut.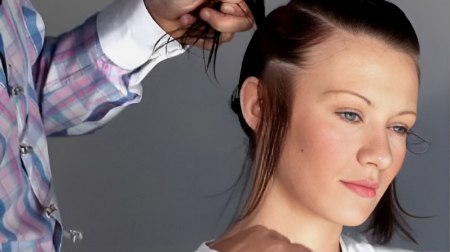 Step 1: Start by sectioning a small disconnected area in front of the ear.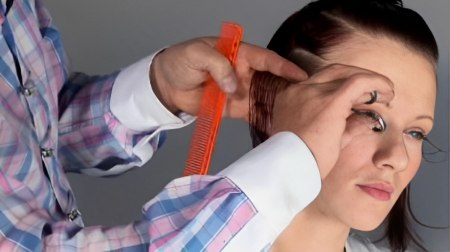 Step 2: Begin with the front side panel. Take a horizontal section and, using elevation and tension, cut a square line.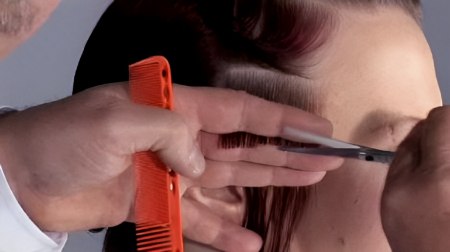 Step 3: Next, refine this initial section.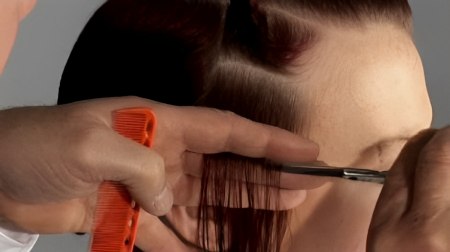 Step 4: Taking parallel sections, continue this process to the parting using the previous section as a guide. Elevate and over-direct downwards.

Next Page

Subscribe to View Training Video