Basic Concave Layer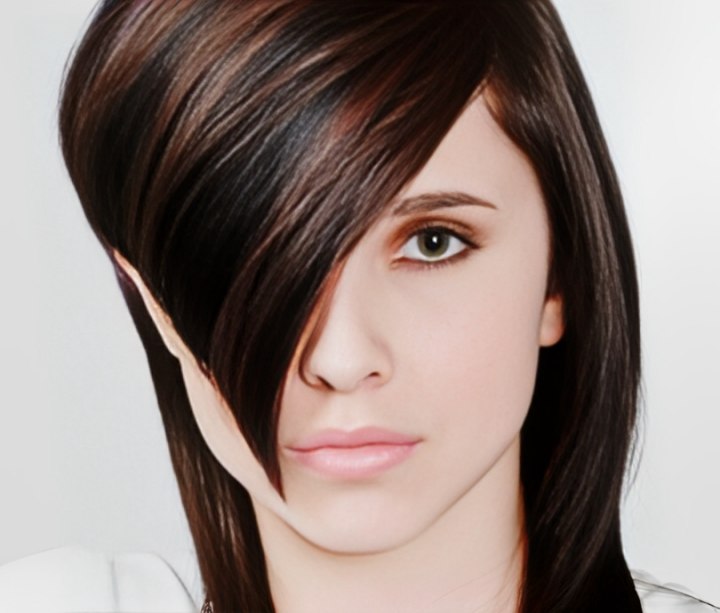 Step by step guide on how to cut hair with the basic concave layer technique from Stacey Broughton, myhairdressers.com

This technique will help you with your body positioning when cutting and understanding layering, it's also great for textured hair. Master this shape and you will reap the benefits...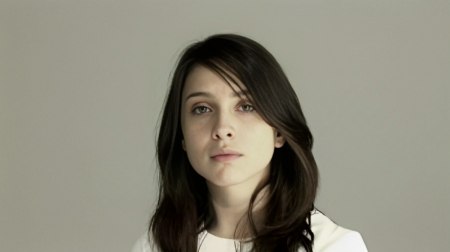 Before: Monica before the cut and colour.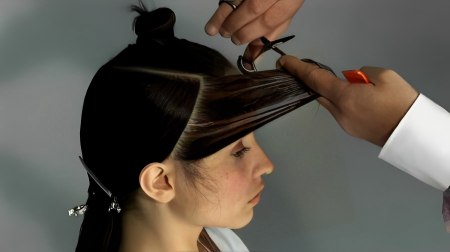 Step 1: Begin the haircut on the right hand side. Take a diagonal section from the recession to just in front of the ear. Use even tension, over direction and pull the hair forwards and up, angling your fingers towards the hairline and cut a line from short to long. Notice Stacey chooses to stand on the left of the model whilst executing his right hand side.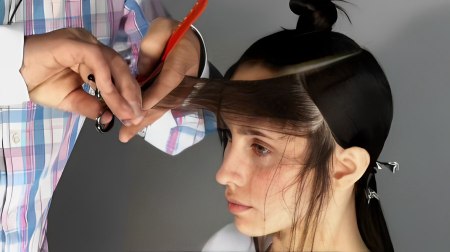 Step 2: Repeat this process on the second side, again standing on the opposite side. Working these two small sections first ensures correct balance from the outset.




Step 3: Check the balance technically and visually.

Next Page

Subscribe to View Training Video