Guys & Dolls Hairforce - Spring 09 Hairstyles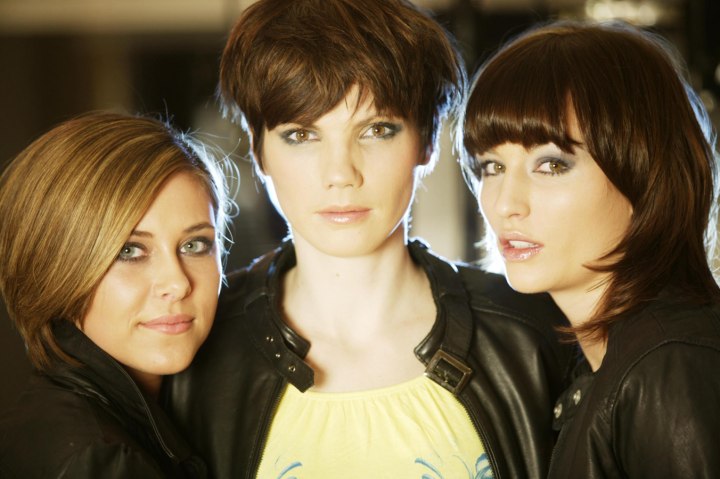 Scroll down for more photos ↓

The signature hairstyles for spring are all about "feel". The creative minds of Guys & Dolls Hairforce give us a collection of varied looks that all bring a specific feel to mind.

Whether it's smooth and silky, or soft and sensual, these hairstyles evoke both emotional states and provide tactile sensations that make the world sit up and take notice.


Short A-line Bob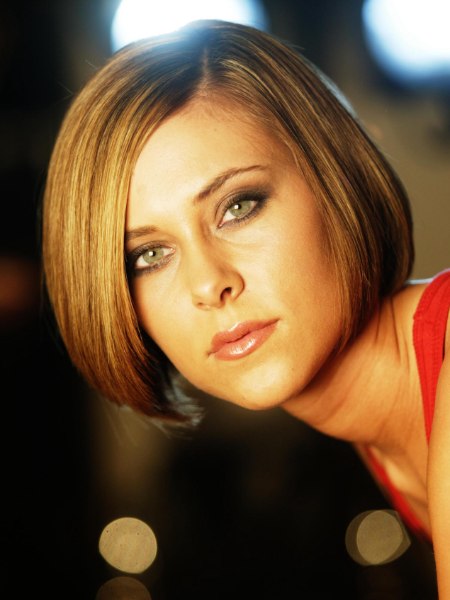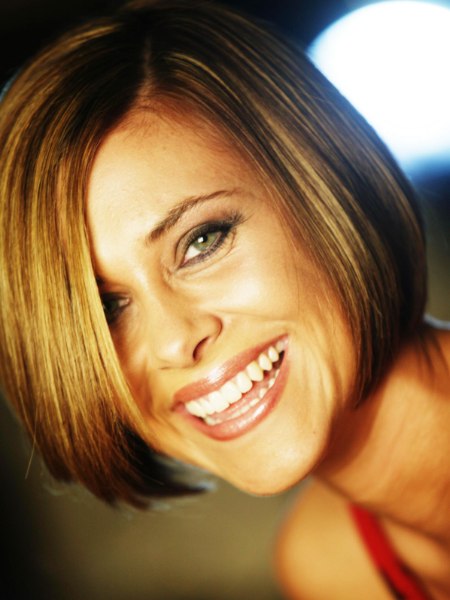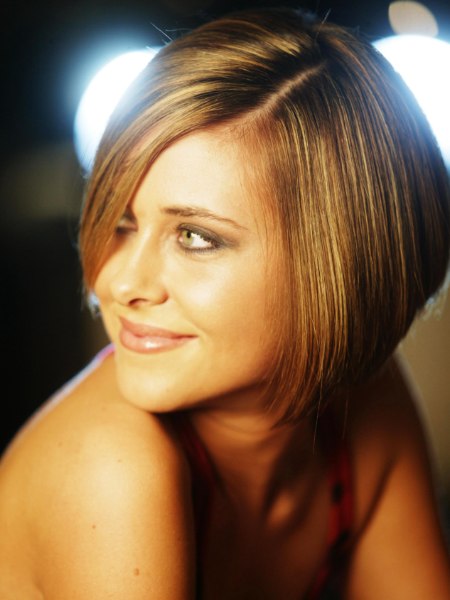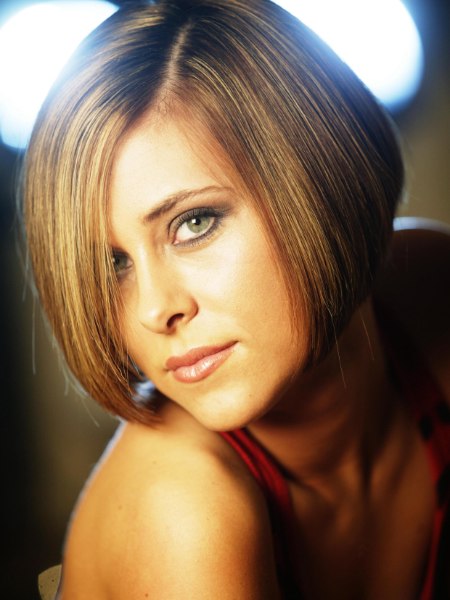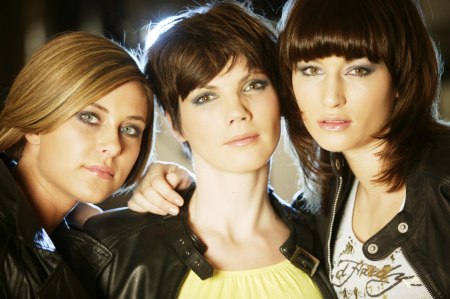 This classic A-line bob features a razor-cut edge to give a rounded silhouette along the weight line. The angled line follows the jaw and draws focus to the interior features of the face by creating a silky frame for them.

The hair is parted on the left with no fringe, creating a dominant side that is balanced by a slightly stronger curve on the passive side. Styling is blow dry straight and flat iron sleek, giving it a silky-smooth, straight finish and a cool confident appearance.


Pixie Cut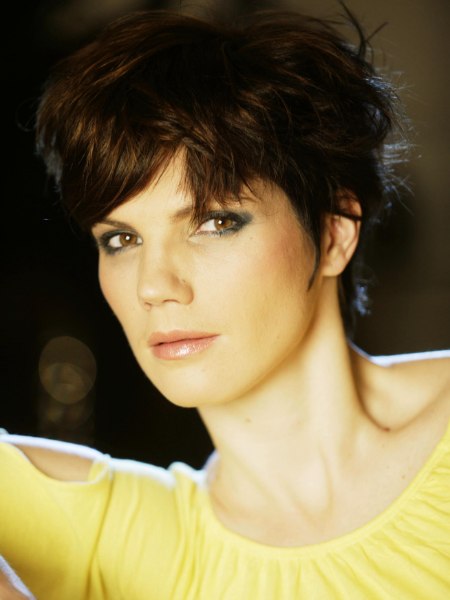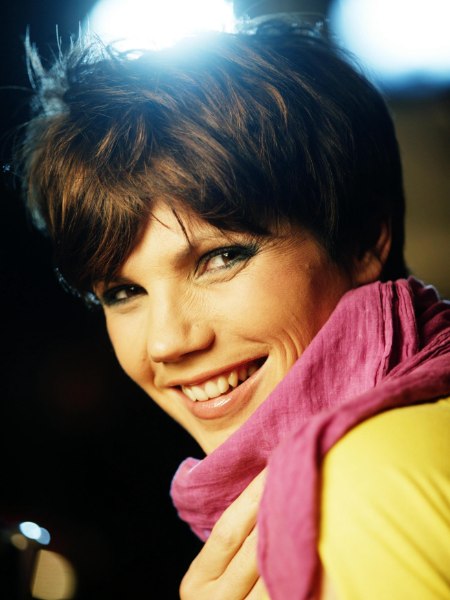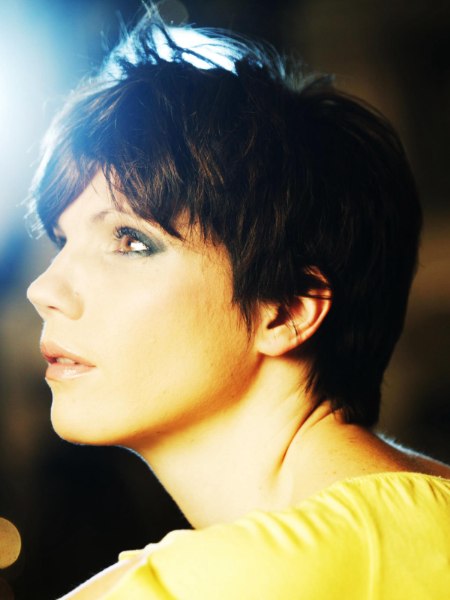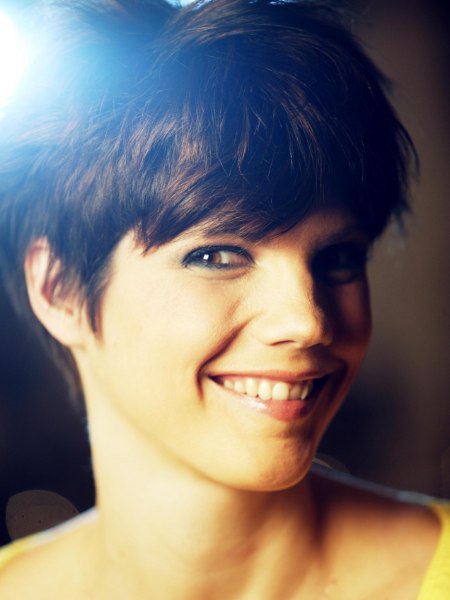 Short, choppy, lush and sassy all fit the bill when discussing this hairstyle. The pixie cut look takes on an added twist when you add the chunky texture and loose styling. Use a texturing paste to give the hair added structure and help define the peaks and points of the cut.



Blow-dry the hair upward for fullness and use the fingers to shape the silhouette into a carefully controlled chaos. The look is all together flirty and fun.


Soft Medium Length Hairstyle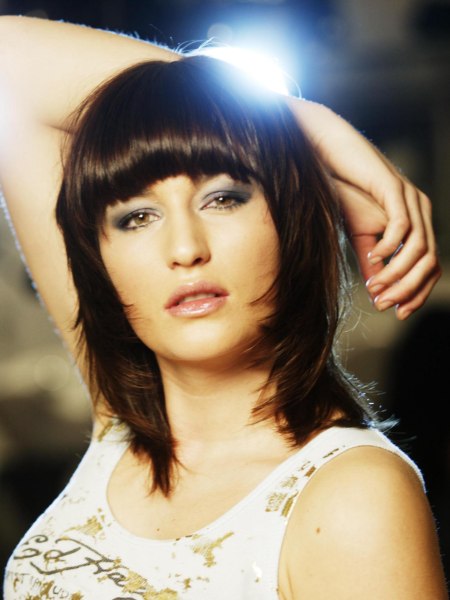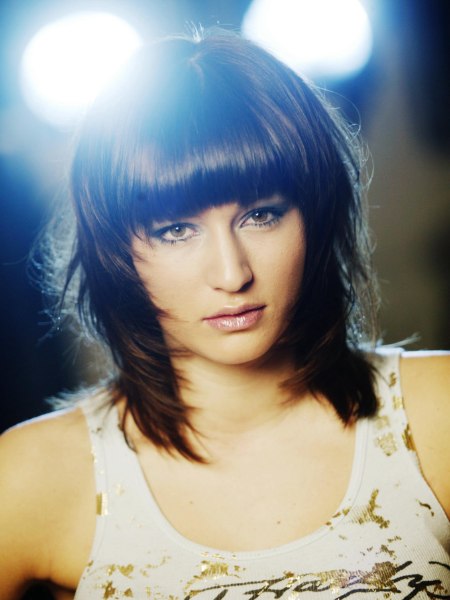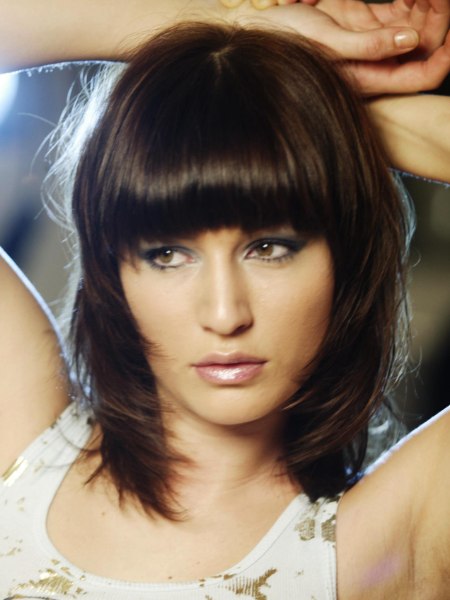 Soft and romantic with a satiny glow - this is the way to describe the updated shag shown here. With a blunt cut fringe that's softly textured, and a feathery forward edge, the length caresses the neck increasing its look of grace and elegance.

The styling is a soft, blow-dry style with a round brush and gentle-hold product. Add a misting of shine enhancers and brush through gently and you get the satin glow of healthy hair and a soft, romantic look.


Volume and Bouncy Curls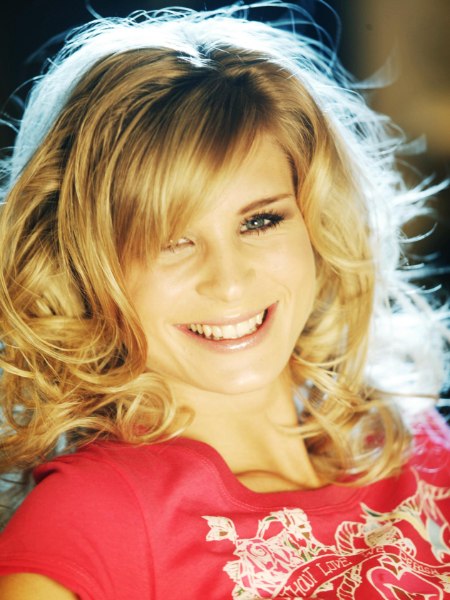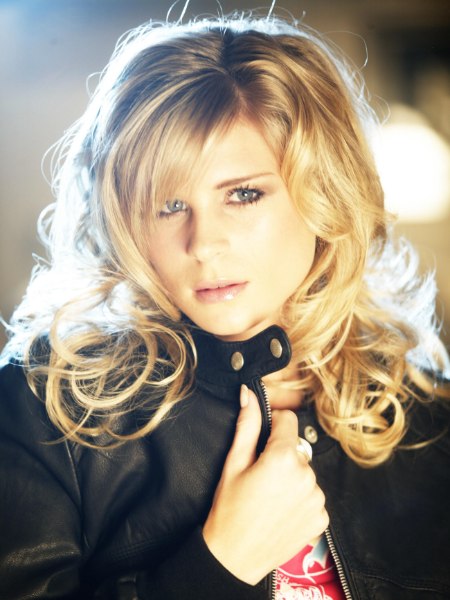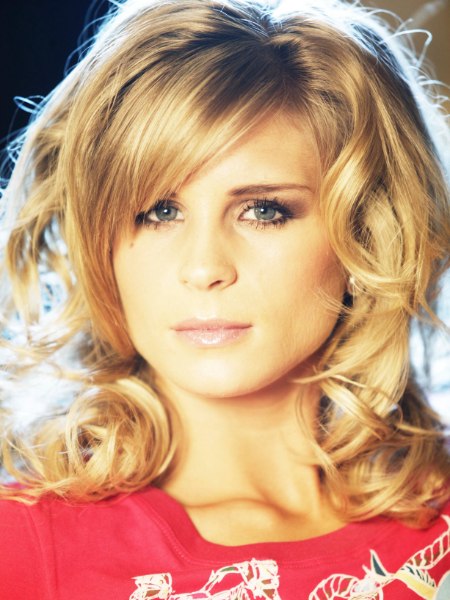 There are few women who haven't wanted long, luxurious hair at some time or another, and this model has it in spades. The fringe is nose-length, and feathered for softness, and the body of the cut is layered in the long-layering technique.

Styling is achieved with large rollers to give the hair a maximum of volume and bouncy curls. The curls are drawn out into a cascade of silky strands. The overall look is romantic and ravished. Definitely a woman who knows how to attract attention and intends to get exactly what she wants.

Hairstyles: Guys and Dolls Hairforce - Denmark

See also: Short hairstyles | Medium hairstyles | Long hairstyles