Rio's Most Beautiful Hair
Intercoiffure Mondial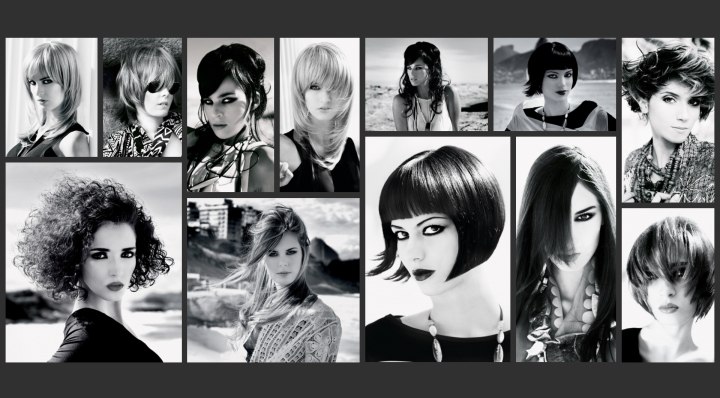 Scroll down for more photos ↓

Rio is the city of seduction. With its numerous beaches and cult for fashion, the hairstyles offered in the Rio Collection are attractive and luxurious. The Intercoiffure Mondial hairstyles collection of Rio's most beautiful hair offers a collection that is simply stunning.

With the beach lifestyle in mind, this collection offers simple, gorgeous styles that will look good for a day on the beach or a night out on the town.



Rio offers individuals the ultimate freedoms. From living a life of dancing the Samba to spending your life on the beach, Rio is truly a place to take it all in. When it comes to femininity, the women of Rio are the founders of it.

These hairstyles offer passion and beauty all found in one of the greatest tropical cities in the world.


City Spirit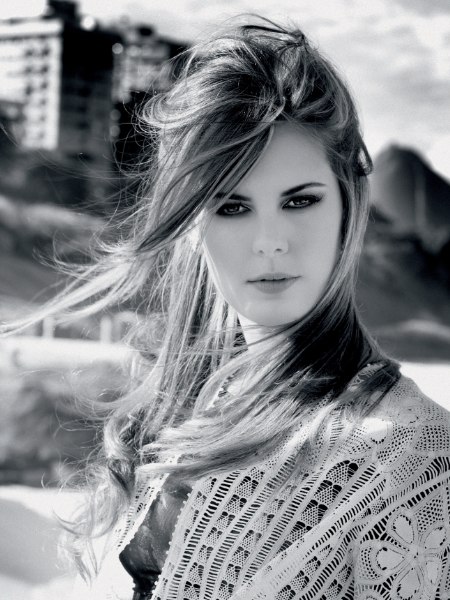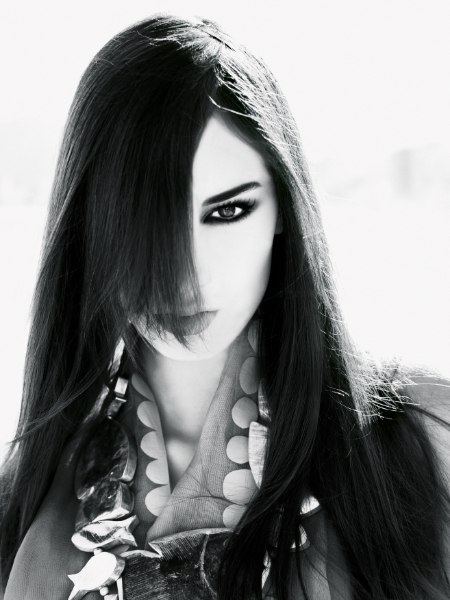 Long and luxurious, City Spirit offers a delicate, yet reserved look. This look can be worn straight or with a slight wave. The long hair can be tucked behind the ears for a more casual look or left down around the face for a bit of sex appeal. Layered for contrast, this hair style is simply stunning.


Sleek Look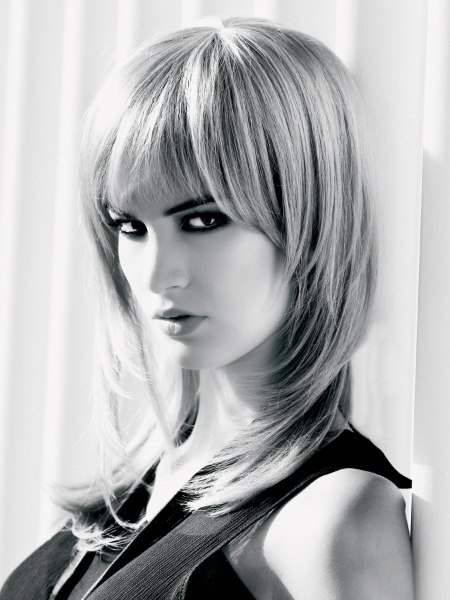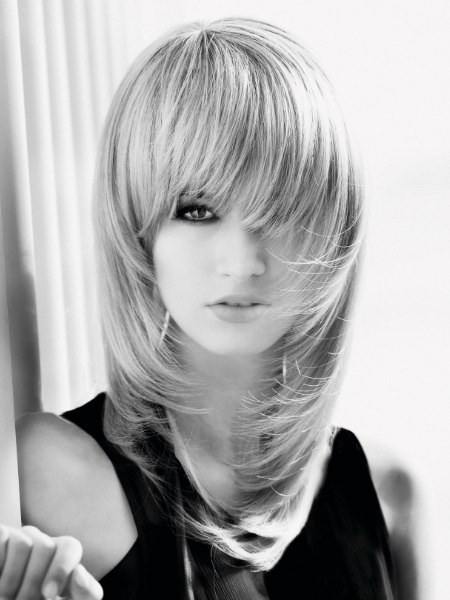 A simply glamorous look, this sleek hairstyle offers a perfect frame for those women who have delicate features. The style is layered for texture and offers a shorter look for those that do not want the complications of longer hair.

Sleek and luxurious, this haircut offers the ultimate glam appeal with its simple yet sexy variation of medium length hair.


Retro Rock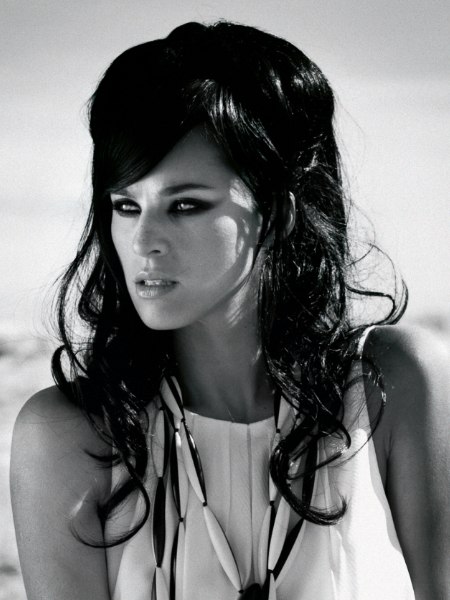 For those women who have a bit of a rebel side, the retro rock look offers a chic long hairstyle that is sure to flatter. This fashionable style is straight out of the movies.

With a full look on top and beautiful lovely locks all around, this look is the perfect hairstyle for anyone who wants to show off their seditious side.


Urban Fashion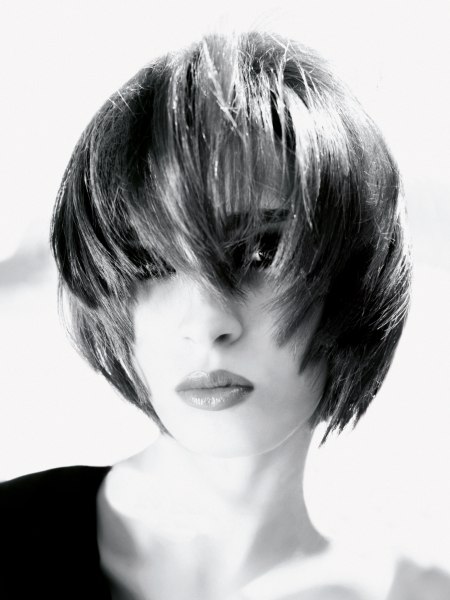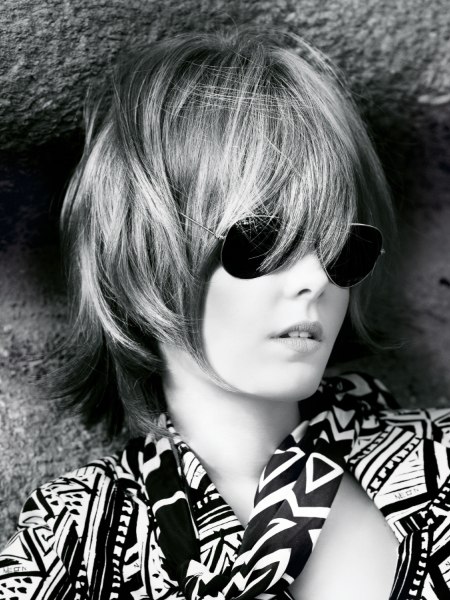 A casual, yet complicated hairstyle and a look for all of those city girls. The wondrous layers offer messiness that is simply meant to be. You can wear this haircut long or short, whatever your personal preference is. This look is simply unique.


Graphic Style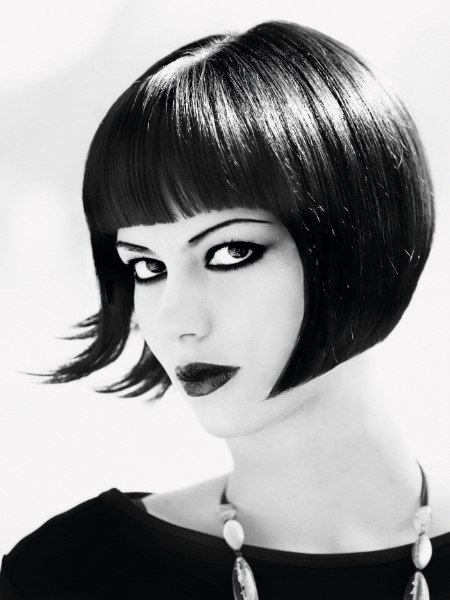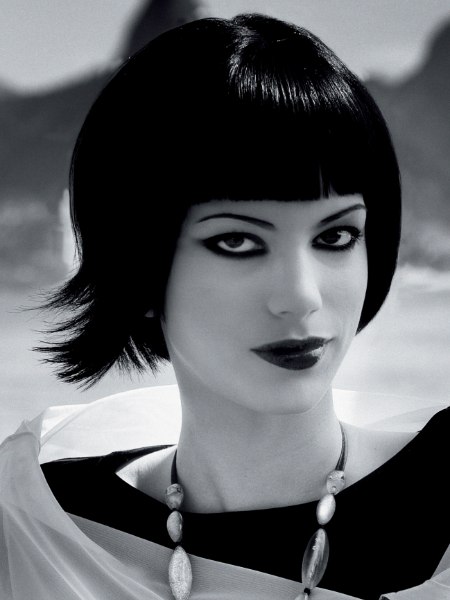 For the ultimate dynamic style, the Graphic Style from this collection is sure to please. This bob hairstyle uses geometry to define angles that truly accentuate that lovely face. The style is short and easy to manage. The Graphic Style is one of most glamorous hairstyles, with its classic lines and inspiration.


Curl Glam


If you love curls, this is the look that you have been waiting for. These lovely locks may look wild, but they are carefully tamed. This is one of the most expressive hairstyles of the collection.

When you go with Curl Glam, you are sure to be noticed. This is a hairstyle that says, look at me I am glamorous.


Power Chic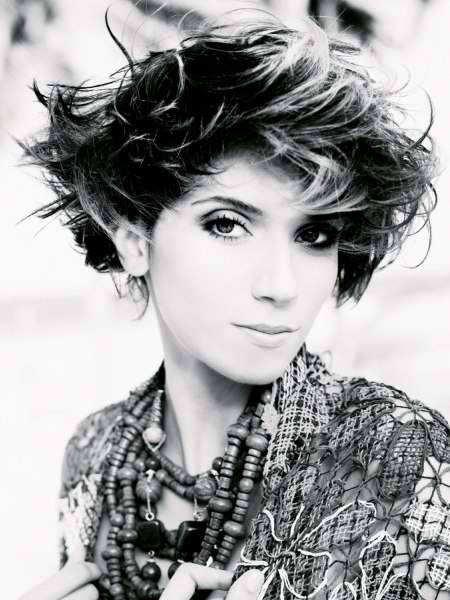 For a fun and modern look, the Power Chic hairstyle has a lot to offer. The cut is simple, yet sophisticated. This short hairstyle offers a simply glamorous, yet powerful look. You will surely turn some heads when you walk out with this Power Chic style.

Hairstyles Photos: ©Intercoiffure Mondial

Hair:
Elsa Haraldsdóttir, Co-ordinator Mondial
Mari Nicácio, ICD Brazil
Maurício Pina, ICD Brazil
Manno Escobar, ICD Brazil

Photography: Rob Peetoom
Make-up: Marcelo Hicho
Fashion Styling: Cristina Franco

See also: Short hairstyles | Long hairstyles