Shaded View of Fashion
BIBA Creative Team Australia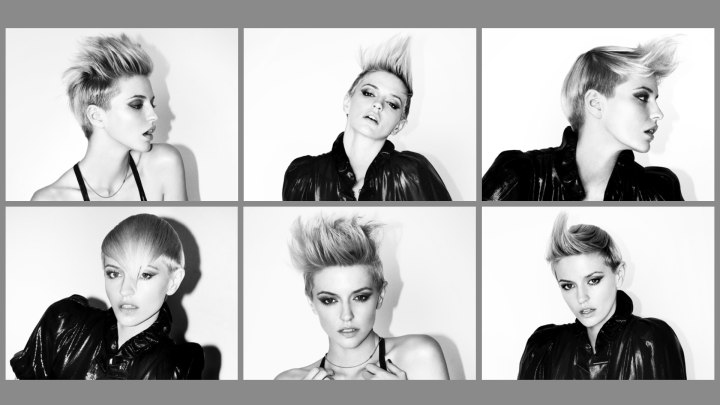 BIBA comes up with tiptop fashions of sleek short hair that zooms over the head like an arrow and swooshes upward as if watching the surf in the ocean.

Flairs of hair are designed in a princely number of wild spitfires that reach for the sky, expressing their individual persona. Leave it to the Aussies!


Sheer Sleekness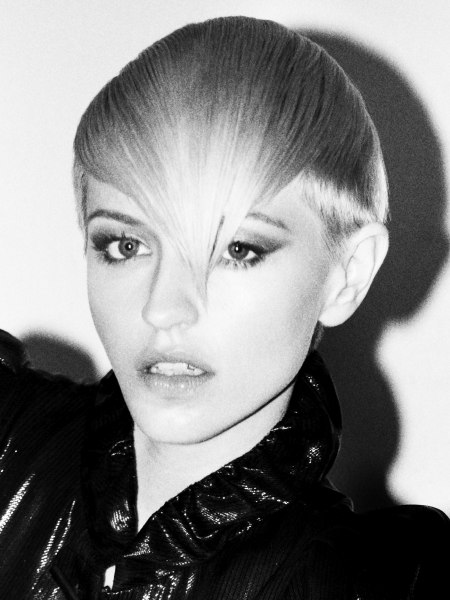 The dynamic of expressive hair art can be sassy and unforgettable. BIBA steals our attention with a short hairstyle that is designed into a flow up in the back, over the crown and molded over part of the model's eye. Sheer sleekness and plucky power!


Glitzy Hairstyle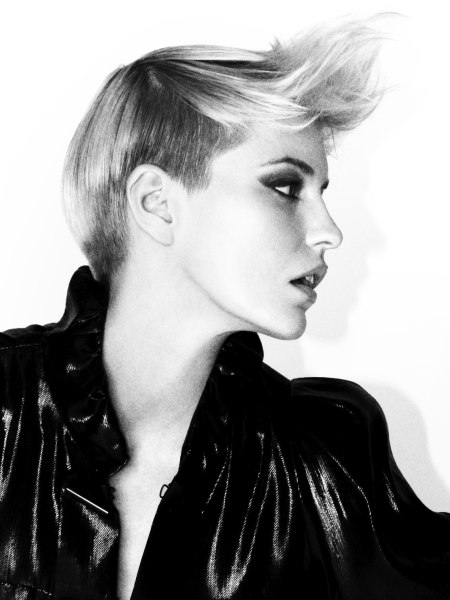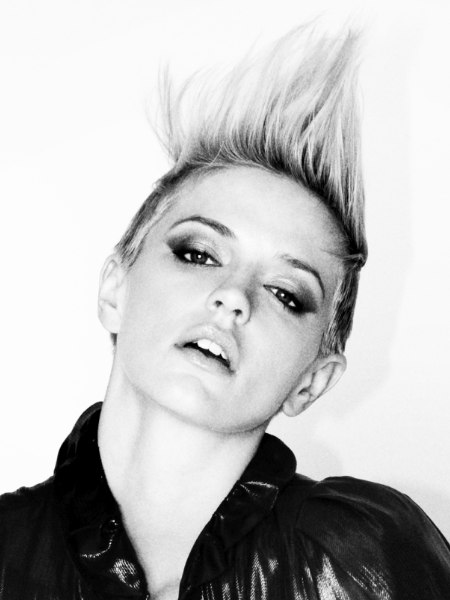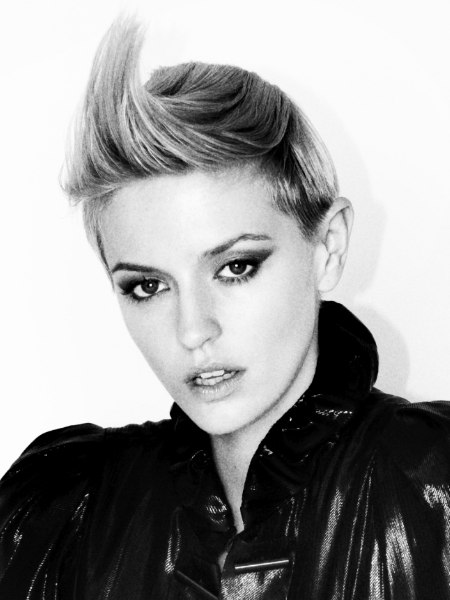 A glitzy short hairstyle is shingled up tightly along the nape in the back of the head and zeros in around the ears. The formation of length begins in the crown and is added in choppy perks of grandeur, as if a priceless piece of abstract art. Freezing gel would help with this masterpiece.


Reaching for the Sky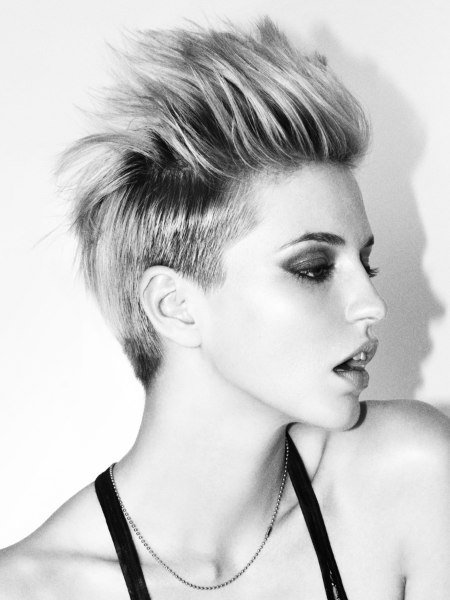 Perfect flight arises with the sudden fire of hair reaching for the sky conforming to the full presentation of the short hairstyle's layers. Solitary snips of every tweak can be seen from the creator's imagination. Take your hair gel and get wildly wonderful!


Surf Raised Hair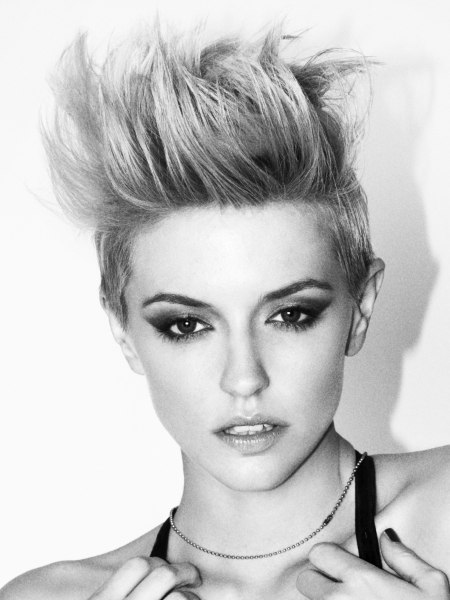 Circling around to the front of the short tapered haircut brings a mighty bolt of surf raised hair. Chic to the max and capturing all of the attention on the catwalk; regards plenty of heads turned in her direction. Try your hand with gel, and then fancy some freezing gel to bring a whimsy to your hair.

Hair: BIBA Creative Team Australia
Photography: Andrew O'Toole

See also: Short hairstyles