Vertiges by Haute Coiffure Française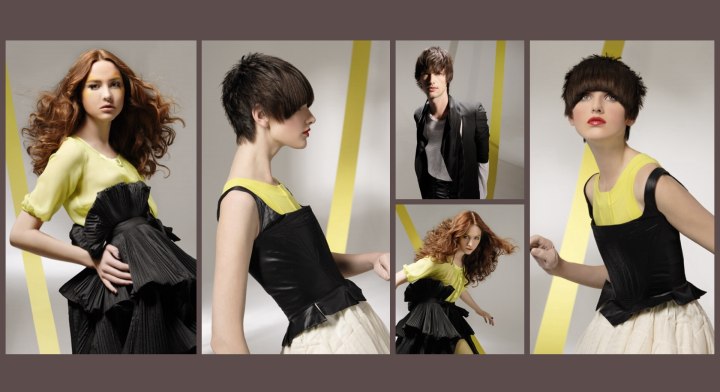 Bringing delicate vitality and gentle energy, flowing in harmony with gestures and movement, Vertiges is a voyage in a world of dreams, emotions and the imagination.

Haute Coiffure Française transports us to new heights with this hairstyle line, combining intellectuality, lightness of being and strong poetic harmony.


Bold Short Cut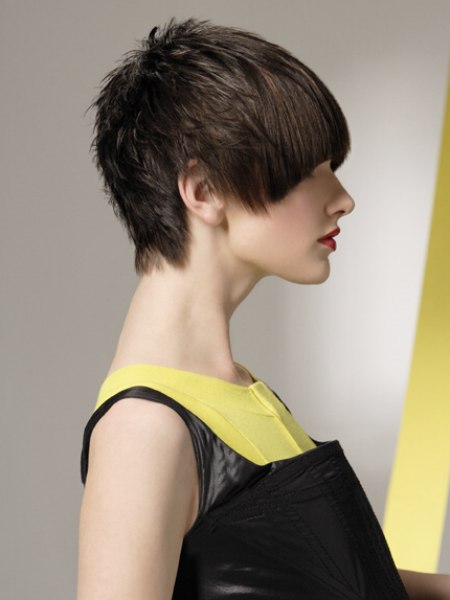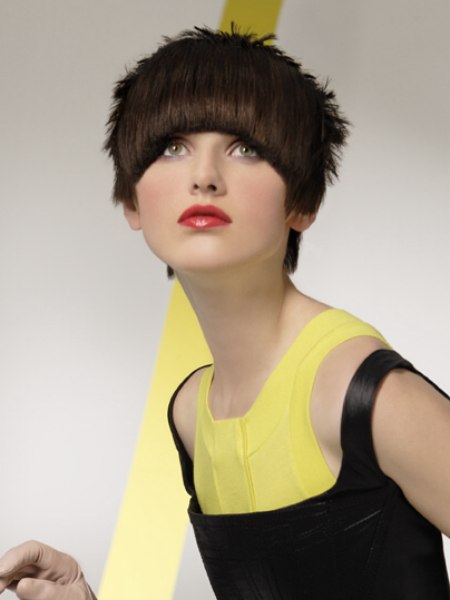 A bold full cut with the layered crown thinned with a razor and the locks swept forward.

The strong points: the nape is shaped with light cuts with the tips of the scissors and the fringe with its fine geometric shape is smoothed down with a rounded brush. Finger dried after meticulous attention to creating texture with Playball by L'Oréal Professionnel.

A subtle duo of cool tones completes it all: light chestnut voiles set off the light golden ashy chestnut (Luocolor by L'Oréal Professionnel).


Cascade of Curls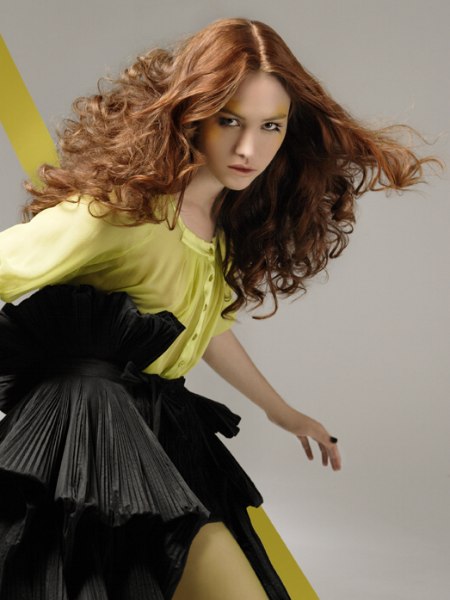 A dizzying cascade of curls like a Botticelli Madonna.

This cut is done wholly with scissors on dry hair, and plays on differences in length to accentuate the fine texturing and volume. The sublime, natural ringlets are created using tongs to give a light, airy effect.

The hair comes to life with deep, flamboyant, yet ever so delicate auburn (Majirel by L'Oréal Professionnel).


Men's Haircut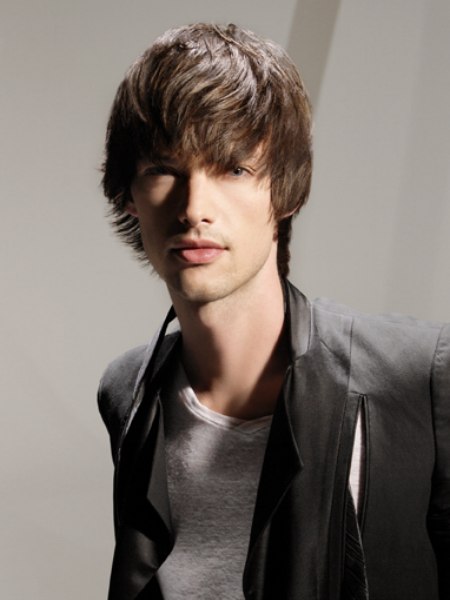 This is a deceptively sober cut inspired by the sixties.

All the creativity of this haircut is to be found in the layering technique, combined with a thinning of the underlying hair to create differences in length.

The texture and lightness of this cut are set off by the Playball range from L'Oréal Professionnel.

Hairstyles & Copyight: Haute Coiffure Française
Photography: Alain Bocquet

See also: Short hairstyles | Long hairstyles | Men's hairstyles