Gorgeous by Ad Peters Haircompany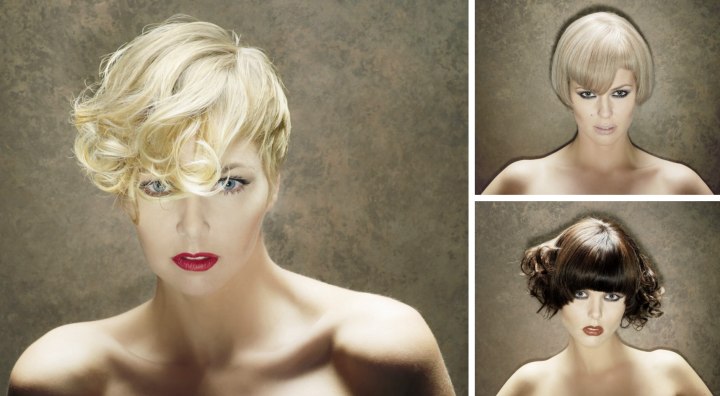 Scroll down for more photos ↓

The Ad Peters Hair Company brings us their "Gorgeous" collection: a cluster of three dramatic hairstyles with classic elements and modern twists.

The styles combine rich, intricately executed color with contrasting style elements that morph smoothly from one to another within the same style.



These looks bring ready-to-wear styling to the very edge of couture and take cutting edge hair design into the mainstream.


Feminine Pixie Cut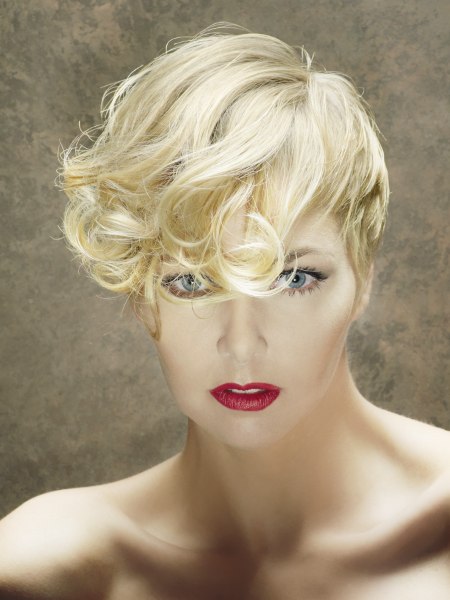 How do you take the gamine pixie-cut and make it more feminine and flirty? You lengthen the fringe and top sections and style them into a froth of soft coils. Starting with a base of butter-cream blonde, the sides and nape sections are deeply tapered to create a cap of golden silk around the skull.

The top is left longer and gently textured to soften the amount of bulk and curled to create an increasing wave from scalp to end. Gentle waves emerge from the crown to form loose loops at the foreground of the style. It is not, perhaps, the traditional PTA-Mom look, but would certainly not cause a fuss and might cause enough of a stir that trends would grow to imitate the look.


Billowing Curls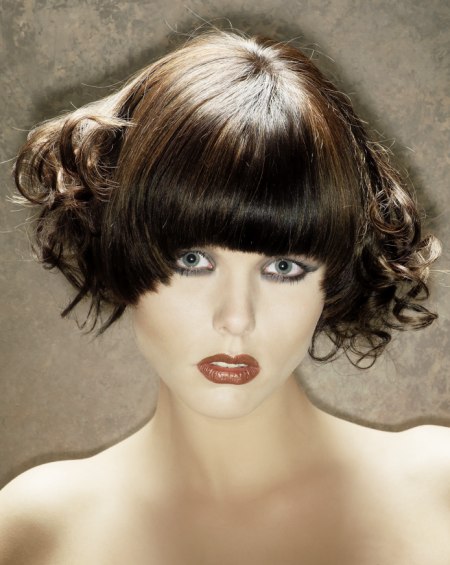 Shiny, satiny sable strands cut in a bowl-like bob before being blown-up with billowing curls at the sides. The look starts with a near-classic bowl cut with tapered edges and chipped-in texturing.

The twist comes when the hair of the sides and back is styled into coils in order to add volume and movement in the look. The top and forward portions of the hair are kept in smooth styling form and provide a pleasing contrast to the textured curl.

The look is likely best achieved with a standard blow-out using a round brush and smoothing product. Follow this up with a curling iron to create the spiraling coils in the sides and back.

The look is obviously malleable and can be dressed up or down as needed, making it suitable for every setting from casual to dressy, elegant affairs.


Notch above the Eye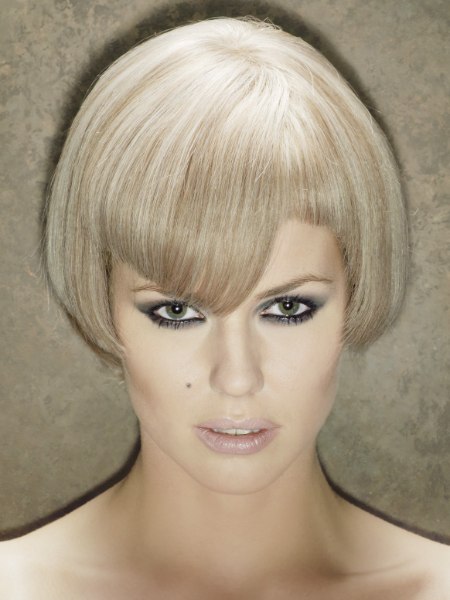 Within the framework of this cleanly defined silhouette, is a fine-grained blending of color and highlighting to create a radiant effect. The hairstyle starts as a beveled bob cut with clean curved perimeter definition and asymmetrical elements in the shape of the cutting edges.

The fringe area features a notch above the left eye to add energy to an otherwise bland style. The smooth styling provides a soft pattern of curving lines to counterbalance the hard geometric edges.

For this look, you need a straightening blow-out with smoothing serum and carefully defined lines. Use a dab of pomade or wax-based styling product to clean the edges and keep the look sleek and satin-smooth.

While it's not for everyone, the look is perfect for those women with the will to make a statement and who know their beauty is worth watching.

Hairstyles: Ad & Jane Peters
Styling: Ad & Jane Peters
Make-up: Mettina Jager
Photography: Govert de Roos

See also: Short hairstyles