Autumn Winter 08 by Jacques Dessange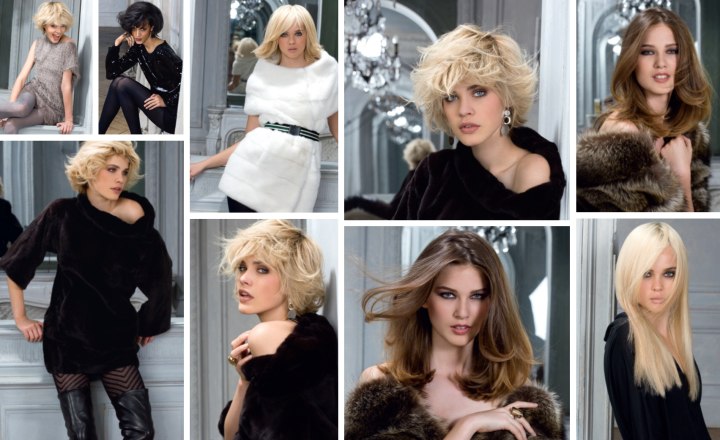 There's something for everyone in Dessange's new hairstyles collection for autumn and winter. His legendary "ruffled look" for hair full of vitality. Dessange's "short one", an unbeatable short feminine style.

A short modern look for brunette hair with mirror color effect. A mixture of blonde hair shades. Seductive long flowing locks. And finally "The Best of Dessange": natural hair extensions to go from short to long in only a couple of hours. Enjoy!


Light Halo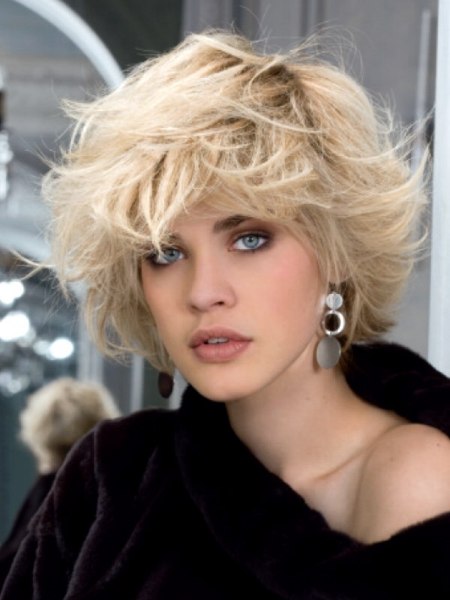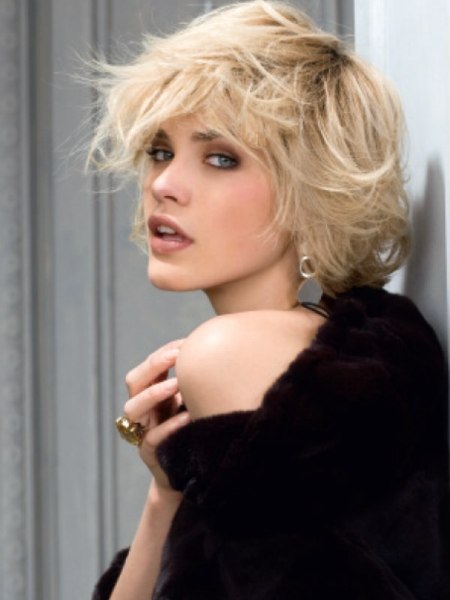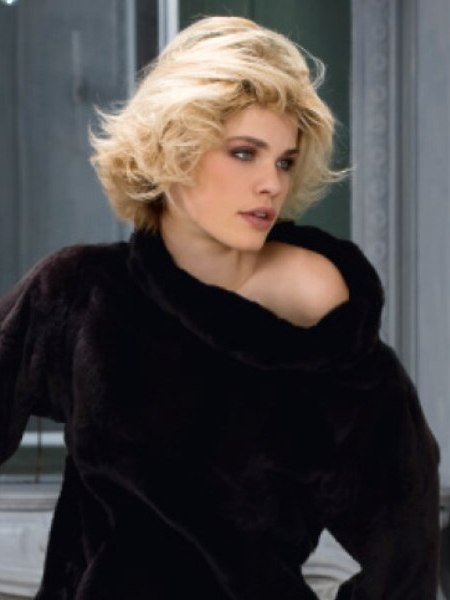 This short hairdo knocks it out of the ballpark! All hair wishes come true with such a genius cut. There is enough length for big volume and yet the hair is short enough to not cover her collar. The cut follows a diamond shape in its layers so that the most volume can be created on the sides.

The deep sweeping fringe has sexy written all over it, as does the fluffy, feathery and so delightfully tousled styling. A round brush brings in the swing, a curling iron accentuates strands and adds the final touch. Ruffle fingers through it and drive them all crazy!


Long Extensions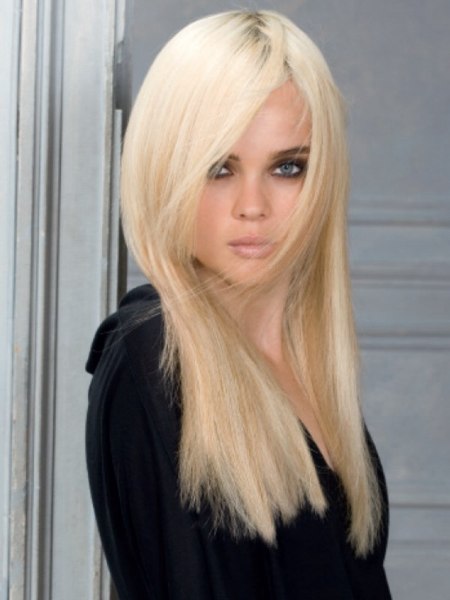 There is no need to wait for months and months for your hair to grow. Extensions can take you from short to long in just a few hours. Dessange uses natural hair extensions which are applied with an ultra sound method, that is much safer for your own hair.

For this long enchanting style two tones were alternated with the result of a beautifully striped pattern in platinum and beige. Choppy texture in the tips makes it very modern. Wear this length simple with a sleek surface and parted in the center.


Blonde and Smooth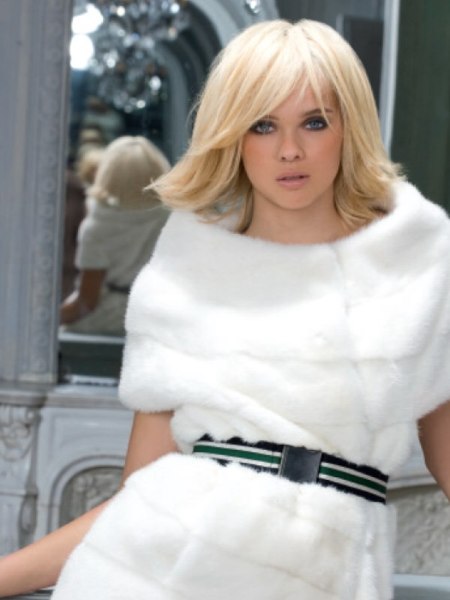 Elegance with a metropolitan flair. It is not a coincidence that luxury infused hairstyles often come in shades of blonde. For this long bob with the flared out sides the savoir faire of all of the Dessange colorists was bundled and presents itself as a mixture of polar blond, milkshake blonde and vanilla sorbet hair colors.

Much volume was created on the crown, giving it glamorous height. The long bangs plunge across her face in one smooth movement and all of the tips were styled with an enchanting outward curve.


Brunette Power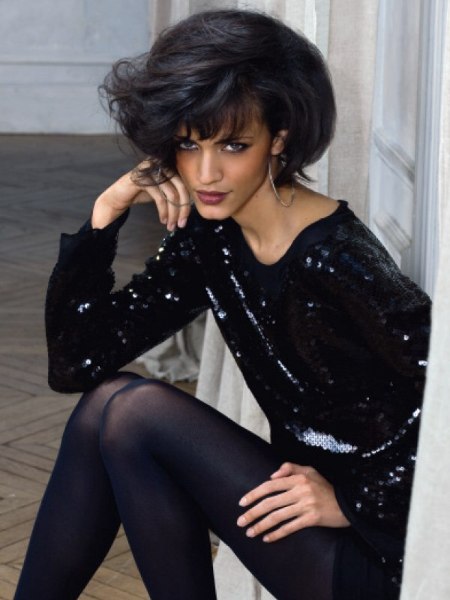 The neck is short, but everything else is opulent, long and full of seductive volume. This high octane hairstyle holds the secret power of brunette women. It cannot be put in words, but a picture is as usual worth thousands of them.

The immense volume was created by teasing or backcombing the hair from underneath and then smoothing out the surface, while giving it direction and shape. The fringe has the lightness of smoke rings, black fumes sweeping to the side in a dramatic motion. Join the ranks of the most alluring divas and give this look a try. It might just change your life!


Naturally Sophisticated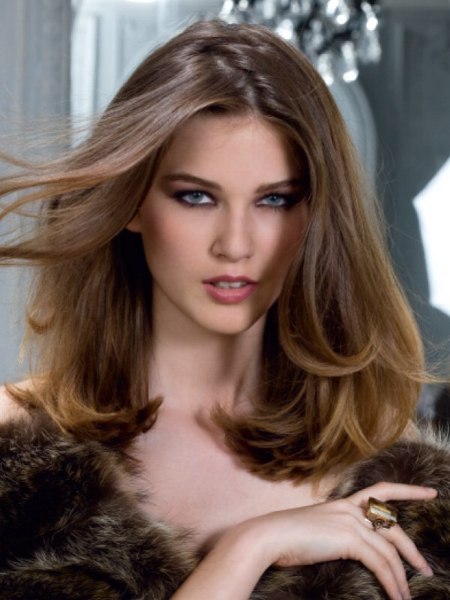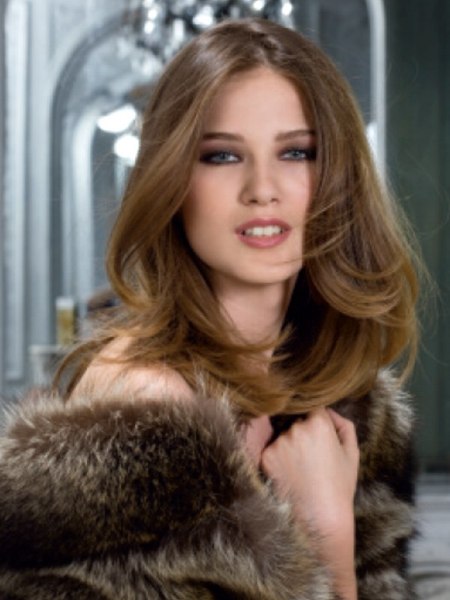 Simple is elegant as we can see once again. Over the shoulder length hair is cut to almost one length, except for a few strands along the sides of her face. The hair is parted in the center and during blow drying over a vented round brush the flowing curves were shaped.

This movement and the balance of the design make this style so seductive. Well, the color plays a role too. It comes from the house of Dessange nevertheless and glows in various shades of dark blonde and has gentle highlights in gold.


Dessange's "Short One"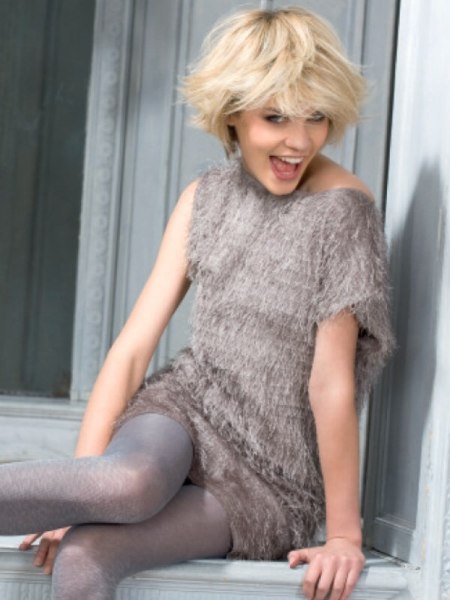 Dessange's "short one", still as deeply seductive as ever, is an unbeatable short, feminine hairstyle which passes from generation to generation without gaining a wrinkle!

With just one haircut, three different interpretations, all superbly glamorous. Aerial volume and mischievous locks which draw the head upwards

Hairstyles: Jacques Dessange
Photography: Nathalie Demontes
Styling: Anne-Séverine Liothard