Autumn Winter 08-09 by Sergio Bossi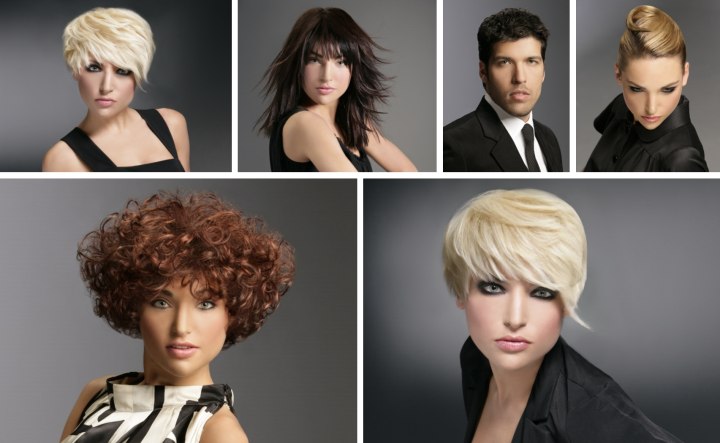 The style team at Sergio Bossi brings us a collection for the Fall/Winter season that is both wearable and on the leading edge of fashion. The collection features rich colors and textures - both in warm and golden tones and choppy or smooth-razor effects.

The overall trends of this collection are toward organic looks - even the razor-cut platinum gamine style seems to be a natural look for the model.


Smoothed Up-style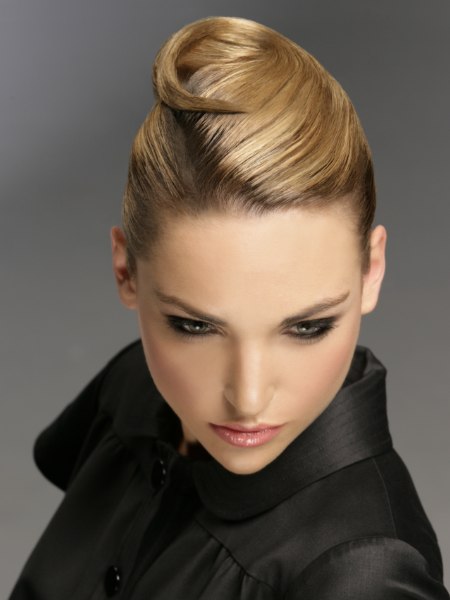 Carefully crafted, this up-style is smoothed in arcing lines from a side parting in order to create smooth, sharp lines. The sides are pulled back to join with the nape and crown in a cleanly-defined twist.

The color is a golden-toasted blonde lightened from a medium brown base. While too severe for a casual look, the style is perfect for the boardroom or a gala affair. Dress it up with jeweled accessories for black-tie glamour, or keep it simple for a corporate conference.


Soft Short Hair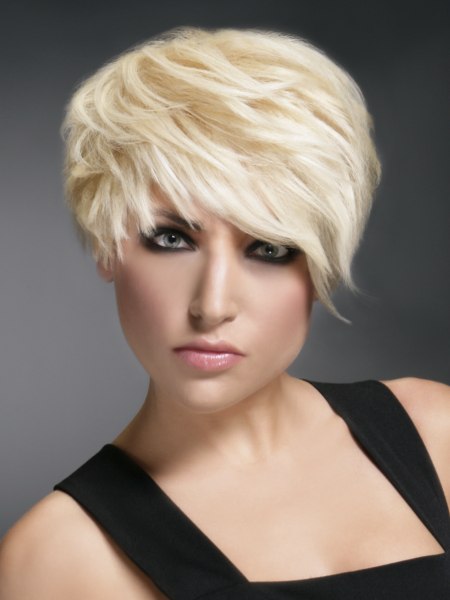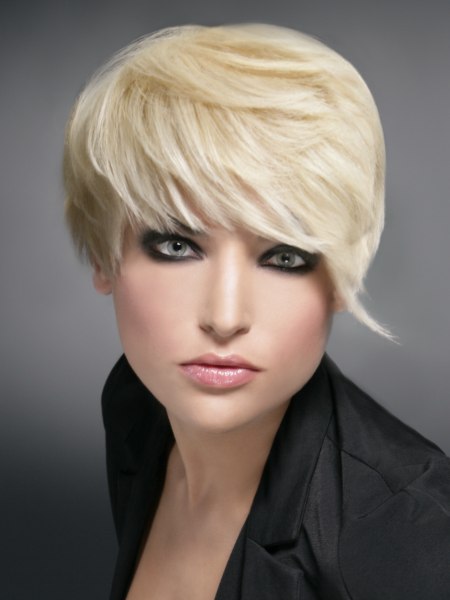 Here we have a creamy-light confection of a hairstyle, crafted of razor-cut layers into a gamine look. The style spirals outward from the crown in a counter-clockwise fashion in soft, slight sweeps. The style is best achieved with a blow-dryer and vented brush using styling product.

Extra definition is given to the layers with pomade, creating soft peaks and points in the style. The primary difference between this photo and photo three is that this photo shows a mussier look to the styling while the style in photo three is smoother, and may be the result of flat iron styling for a straighter look.


Hair with an Outward Bend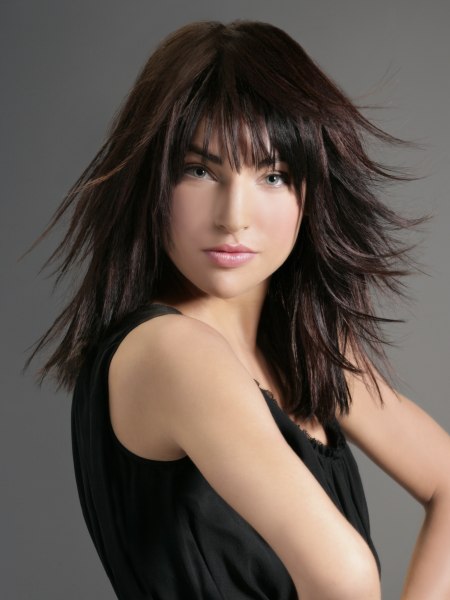 Soft layering with razor-cut texture is the perfect look to showcase this blend of sable and espresso tones in hair color. The naturally sleek long hair is styled for volume with a gentle outward bend to the hair. These elements combined give the hair a reflectivity and shine that increases the depth of the color.

To get this look, blow dry the hair with the head inverted and finish drying the hair upright with a large round brush to turn the ends outward. A light misting of hairspray helps control fly-away strands and holds the volume in play through the day.


Classic Men's Look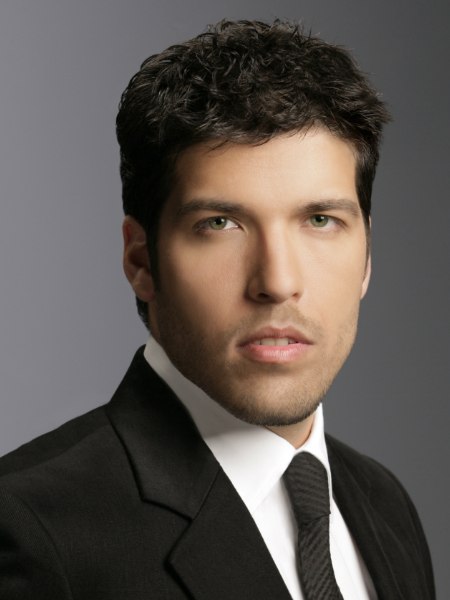 This classic men's hairstyle calls to mind the dashing men of twenty years ago, with a modern adaptation. Traditional "short, back and sides" gives way to chipped in texture in naturally wavy hair. The hair is point-cut and thinned with shears for maximum movement.

Hold the style in place with wax-based products of a lighter nature, such as a wax-mousse. This gives the hair control and shine while keeping it malleable and allowing you to freshen things up throughout the day.


Big Soft Curls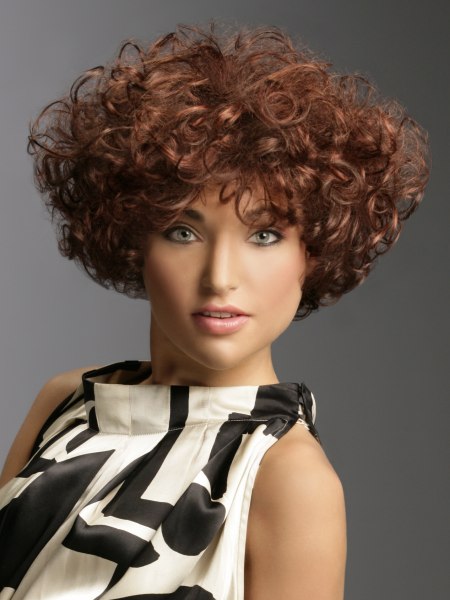 This short hairstyle literally screams full volume with a mass of big, soft curls in a wedge-shaped cut. Broader than tall, the style is suited to a narrower face, while the sweeping curves of the silhouette are perfect for balancing sharp angles in the face shape and features.

The color is a warm, spicy cinnamon brown, and the looping curls are smooth enough to catch the light to maximum effect. The overall result is fluffy and soft with satiny curls and radiant glow.

Hairstyles: Sergio Bossi
Photos: Alain Bocquet