Ombres et Lumières by Saint Karl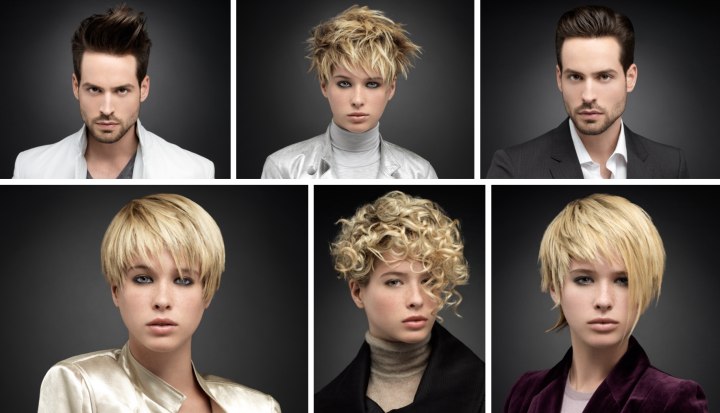 Beautiful short hair fashion for women and trendy hairstyles for men. The female model's short blonde hair was cut with asymmetrical lines and styled smooth, into curls or spiky.


Blonde Curls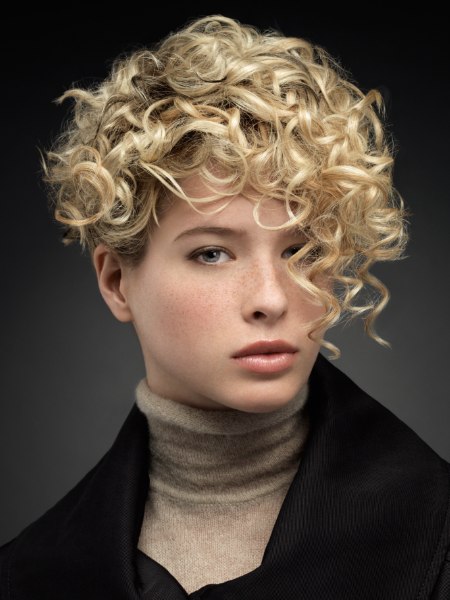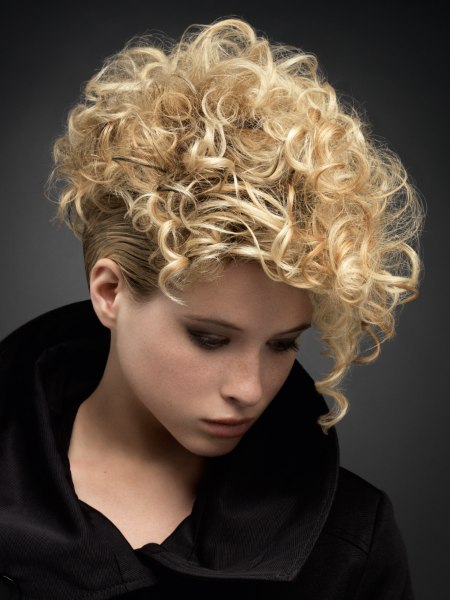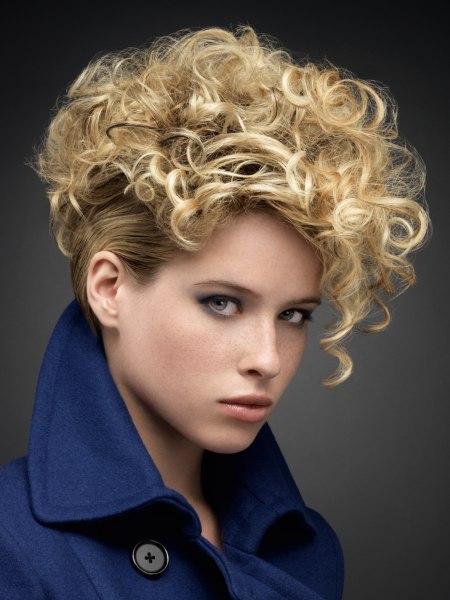 The model's blonde hair is styled into ribboned curls that erratically lie over one another upon her head, with the heavier set of curls winding down over her forehead and taking control of one of her eyes.

A curling iron will help, or you can use rollers to achieve this beautiful short and curly hairstyle.


Short Choppy Haircut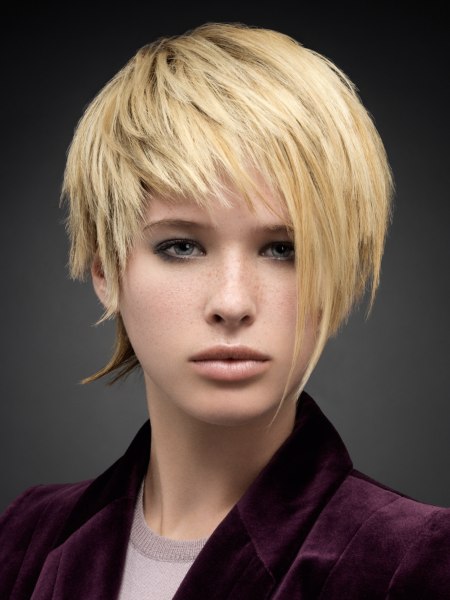 The well-engineered lines of this asymmetrical short haircut are exhibited through short choppy hair on one side that moves into feathery locks along the forehead and then integrates into the longer hair that drapes over the other cheek. Take note of the small flick up in the back! Use plenty of styling gel and spray.


Short Freestyle Haircut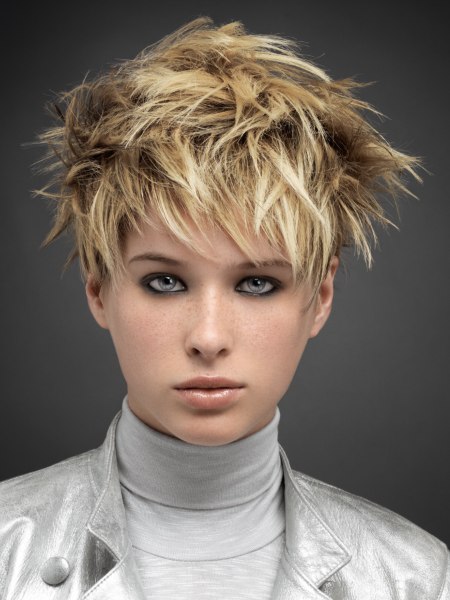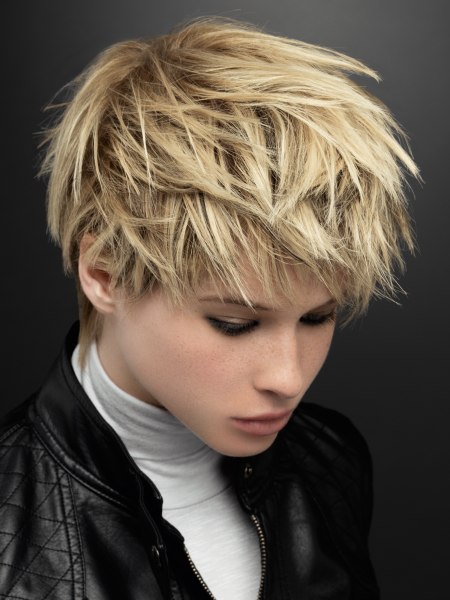 This blonde hairstyle plays the sound of contemporary jazz as the different short layers are spiked over, out and upon each other. The jagged appearance continues upon the forehead in irregular cutting, while the sides are laced with fringe. The tight neckline harmonizes with the rest of the short haircut. This refreshing pixie cut looks great with a turtleneck!


Cute Short Haircut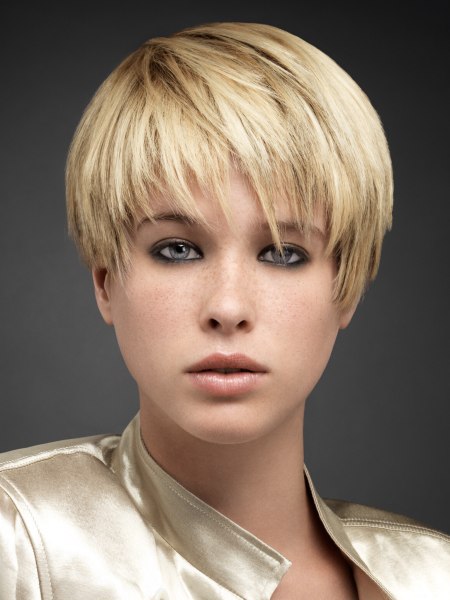 Few hairstyles can be fun, cute and totally stylish at the same time, but this beautiful look happens to be one of them. With the crisp spontaneous cutting lines along the face and with one side cut above the ear, this is just too cute for words! Use light styling spray and you are ready to go!


Guy's Hair with Gel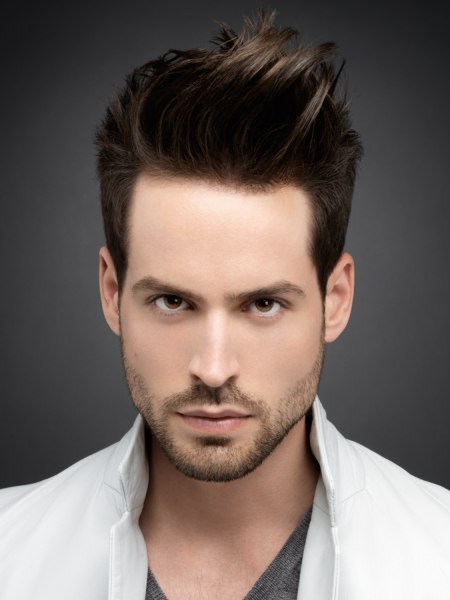 Our guy is modeling a deep sable brown hair coloring with his hair cut closely up the back and around the ears. The length is gathered upon the top with the shorter layers combed back, and the large crest is brought up and tilts back every so slightly. Use freezing gel for the crest and a bit of spray where needed.


Very Smart Look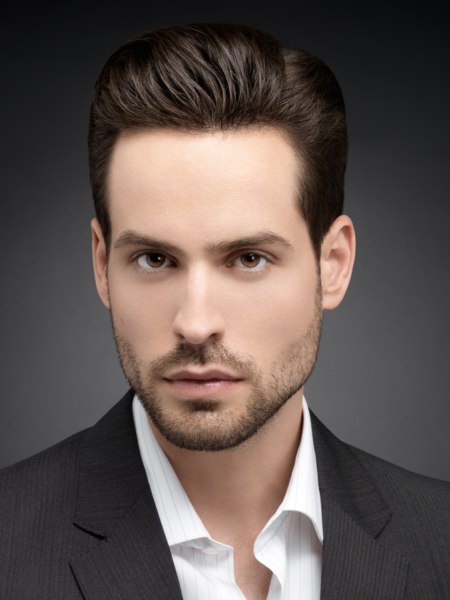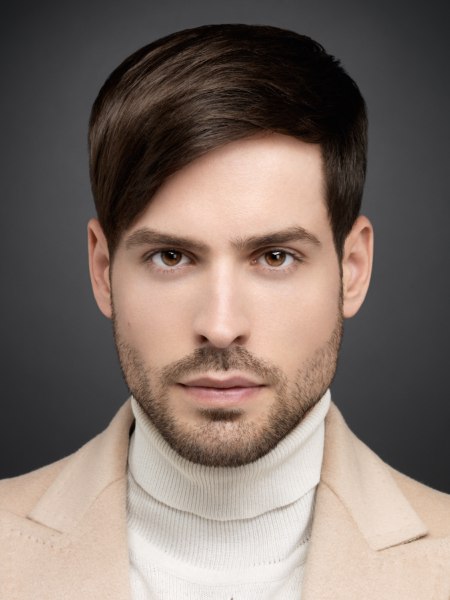 Modeling his thick lush hair, our guy is back again with a precision haircut that is closely brought up along the neckline and around the ears, presenting a clean-cut appearance.

The heavier length is in the top and blends in nicely with the rest of the hair as he combs it back away from his face. Handsome and totally debonair!

Hairstyles: Saint Karl
Artistic Director: William Lepec
Make-up: Vesna Estord
Styling: Kathrin Lezinsky
Photography: JF Verganti

See also: Short hairstyles | Men's hairstyles