Miami by Ruth Goertz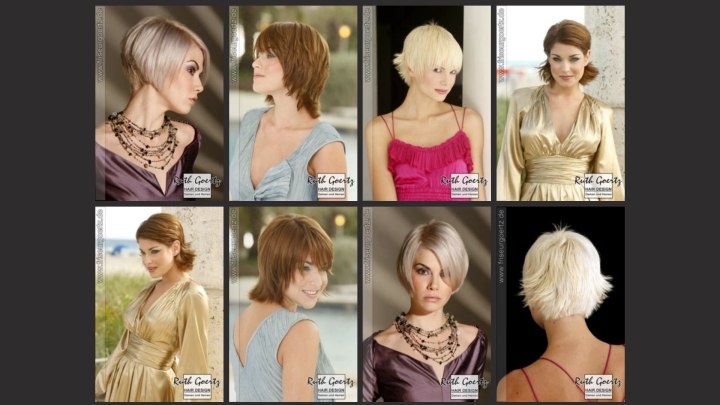 Ruth Goertz brings an incredible collection of collar-skimming haircuts that flip out in vivid sections and others that glide into a smooth glossy image. Whatever your preference, you will discover it here.


Collar Length Shag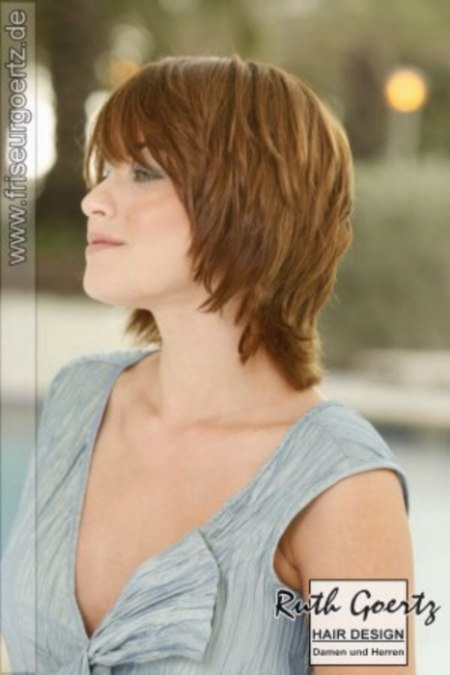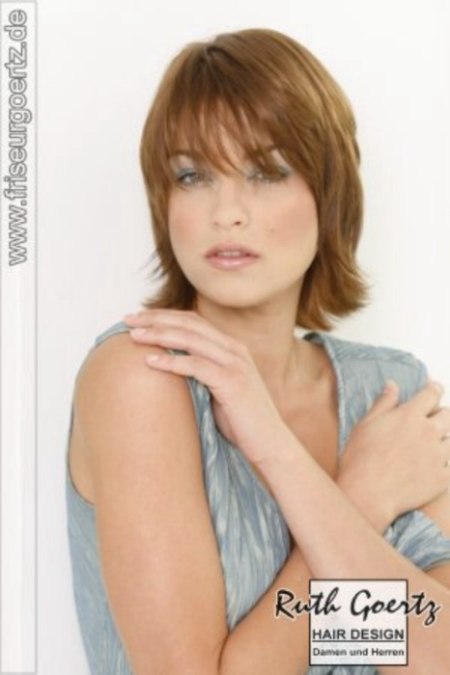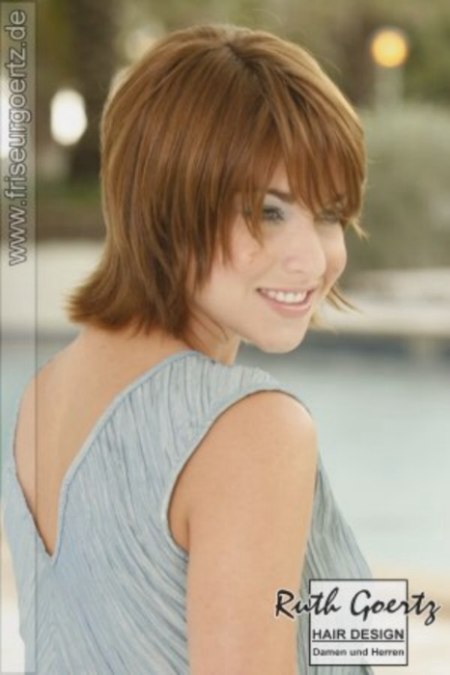 A trendy warm brown color becomes magical in textured lines with each strand revealing the stunning creation of the shag appeal. Talented hands gave a few chops on the top, angled fringe along the sides and collar length in the nape. The haircut was finalized with ornamental bangs that decorate over the eyes.

Spritz styling lotion and work up with your hands for this carefree hairstyle. This is a great in between short and medium haircut for when your not ready yet to go really short.


Elegant Shag Haircut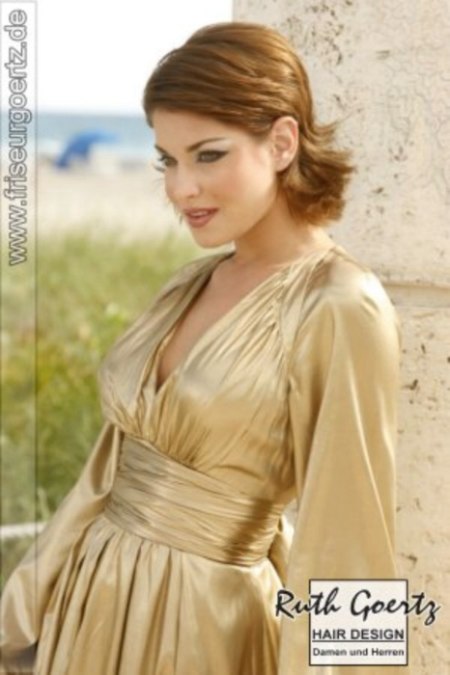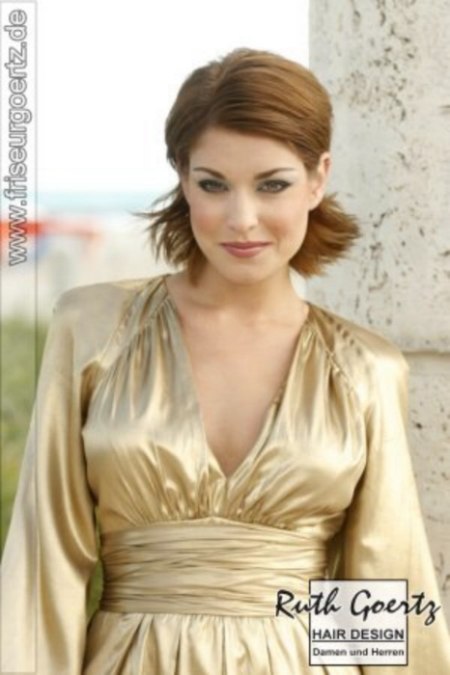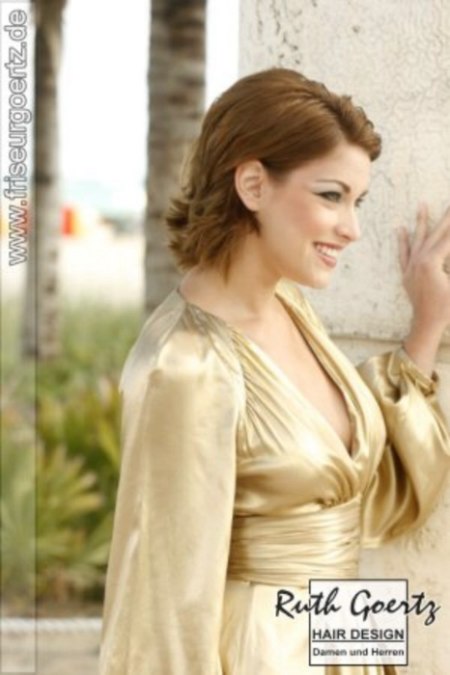 The versatility of a good shag cut can be to your advantage. The photo reveals a side part that leads the way with a smooth ride over the top and the ears, with the length given with irregular jagged flips and flicks. A no-nonsense yet very elegant hairstyle with across bangs for average length hair.


Choppy Short Haircut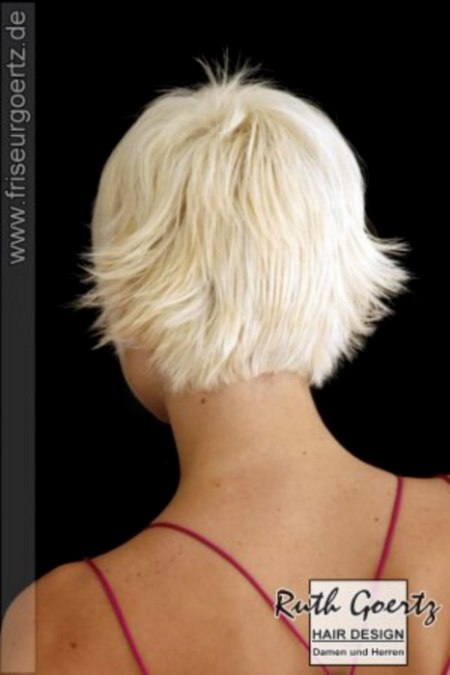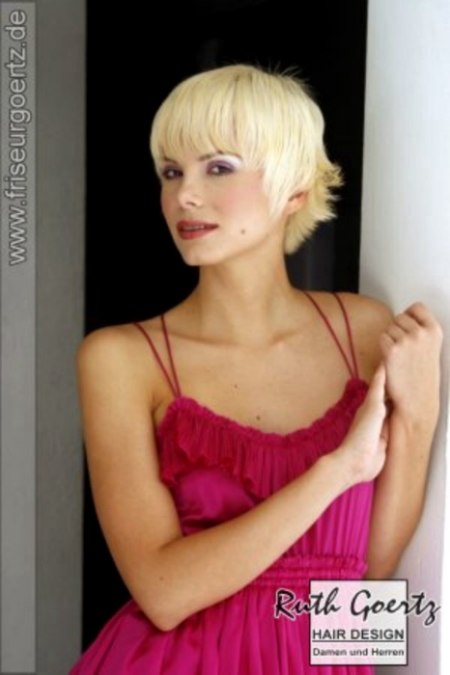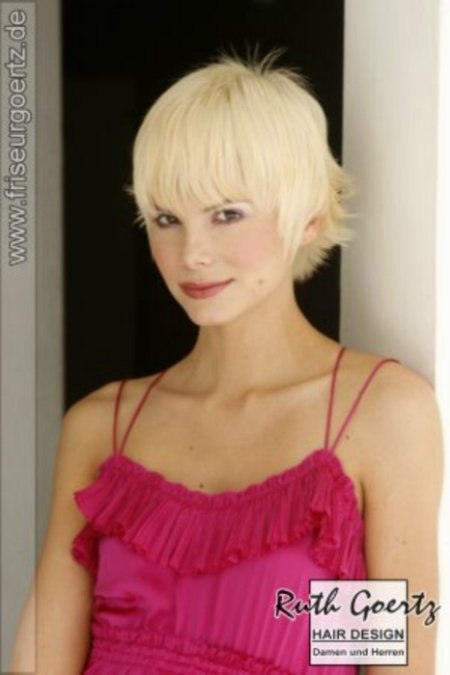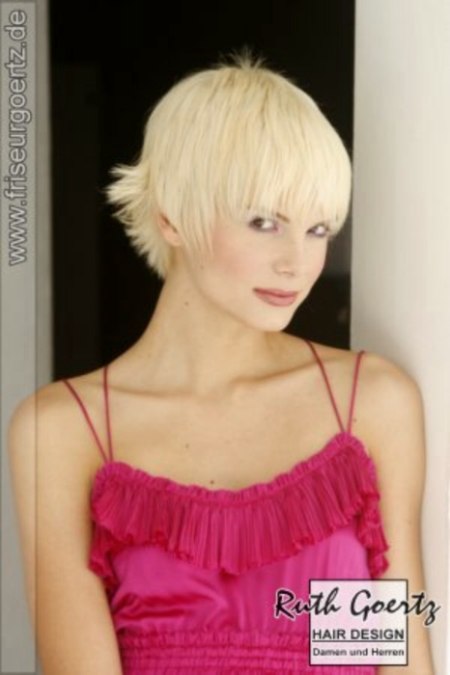 Striking white platinum hair has our attention with mixtures of choppy crops that integrate with a few small spikes in the crown, splayed fringe upon the cheekbones with an arch in the nape flowing into flirty spikes.

Bangs begin from the crown and are cut below the brows. Blow with your hands and spray. A carefree and simple short haircut that can take years off of your age.


Inverted Bob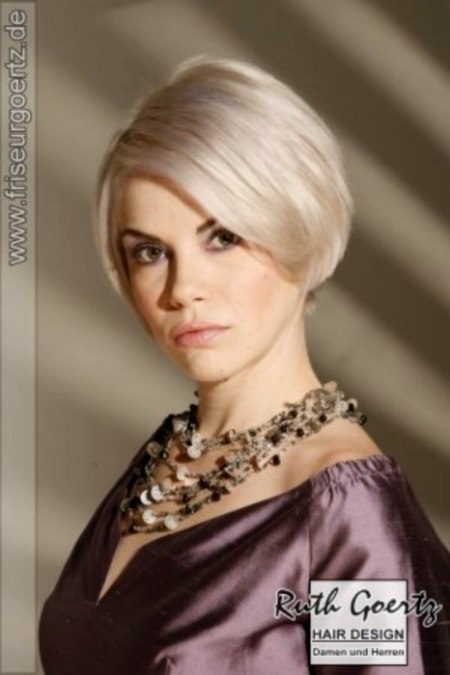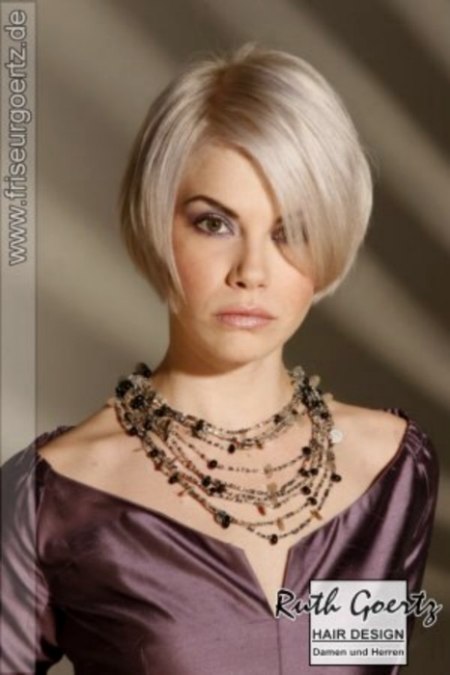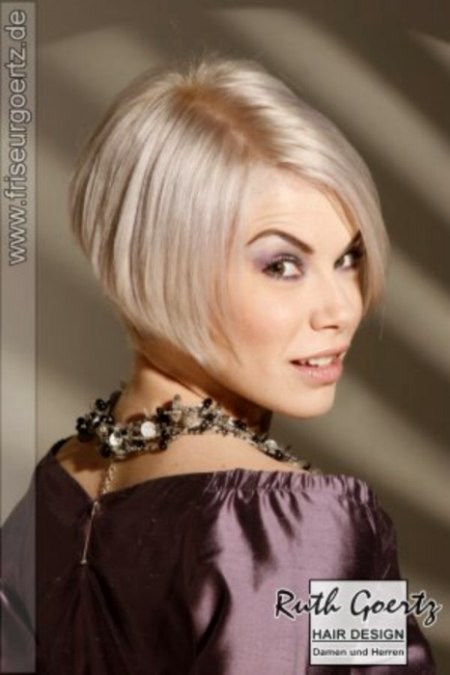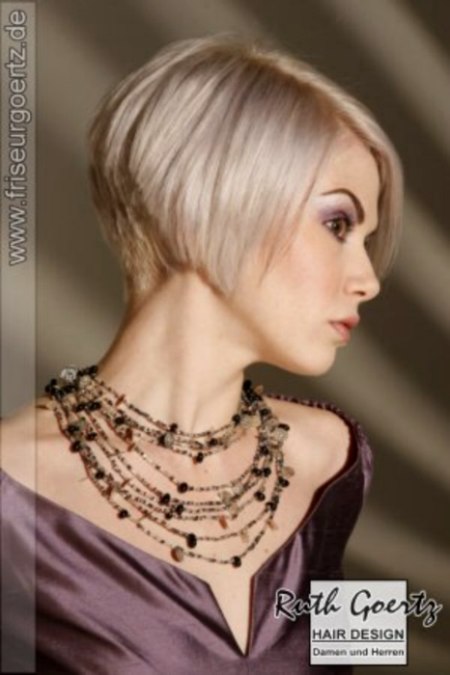 Sophistication comes in many colors and muted platinum beige turns heads when the hairstyle is short and exceptional like the one we see in the photo.

Beginning with a smooth side part and skirting around the nape area, we discover it is clipped up close and evolves into an inverted bob and begins to slant down the side outlining the jawline.

The perfect haircut to expose a beautiful long neck! Straightening gel will assist with this look.

Hair: Ruth Goertz - Hair Design

See also: Short hairstyles | Medium hairstyles