Lusterglam by Sanrizz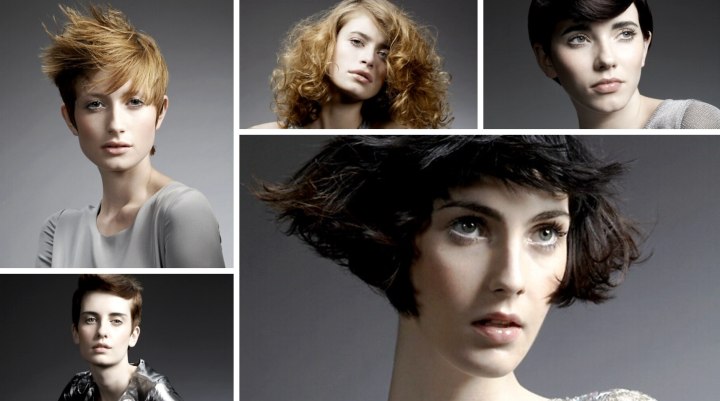 Hairstyles guided by a wind-driven surf fill the layered tresses in full upward tilts, exhibiting the skillful talent of the artisan. Other coifs have glassy lines with a rush of a swoop. Rolls and a labyrinth of curls are all here for your preference.


Short Triangle Shape Hair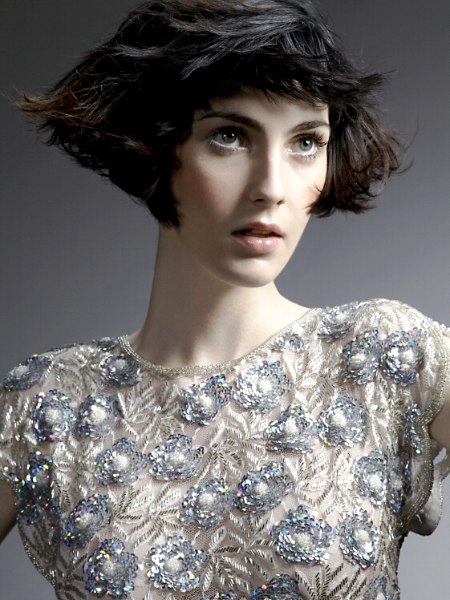 A delightful stacked overflow of layers is designed in the shape of a triangle. The top is textured, going over in one direction while the bangs go into the opposite. The nape is clipped up short and working its way upward into more length. Totally hot and totally art!


Short Windswept Hair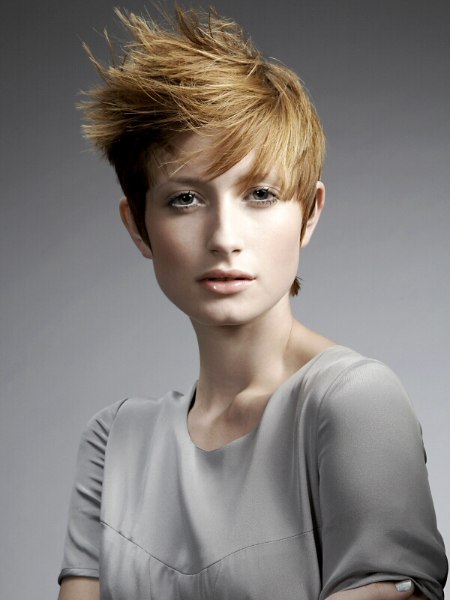 The windswept appeal of a coastal likeness is reflected through smooth surf-given lines that are flowed over and up and revealing the strategy of the cut. Just a few wisps grace upon the neckline, following through with a clipping over the ears to be blown around the face. Use freezing gel for obedience.


Short around the Ears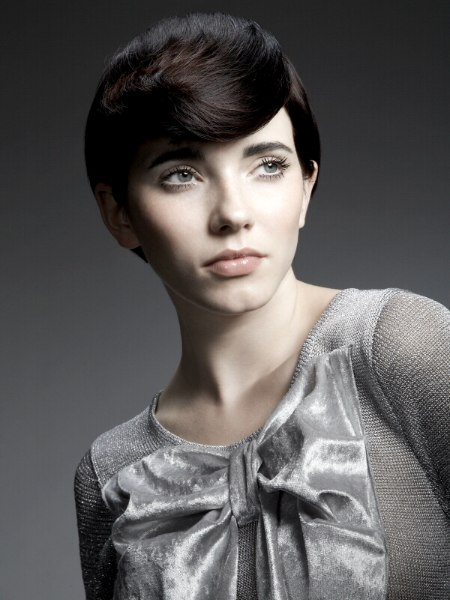 A smooth convex of hair has been brushed forward from the crown and brought liberally into a plush dip over the forehead. The haircut continues to be short in the back and around the ears, giving just a sway of hair in the front of the ears. The use of gel and gloss will aid toward this hairstyle favorably.


Short Boyish Haircut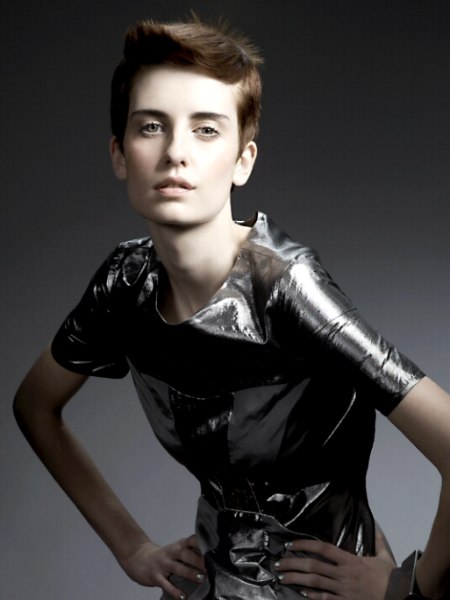 This boyish haircut has idyllic funky spikes in the crown as the rest of the hair is brushed toward the face with a crested ridge up front. The sides have been closely clipped around the ears, and the nape is well above the collar in this personal tailored coif. Very professional anywhere!


Hair with Twisty Spirals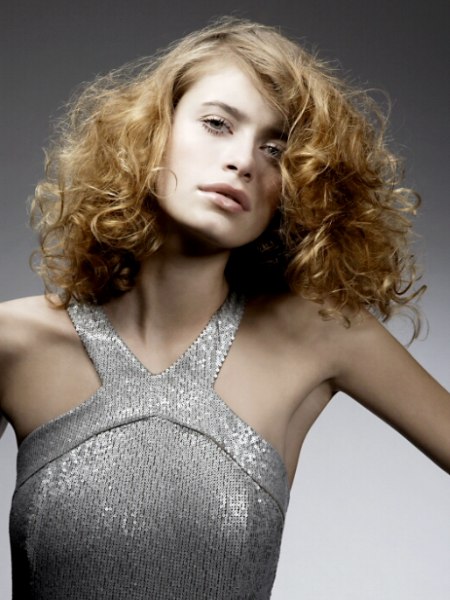 Mounds of an abundant array of twisty spirals and curls are banked upon each other from the beginning of the side part allowing the display of the model's pretty face while the hair rests upon the shoulders. Seek a long layered cut with a body wave and foils of blonde, red and brown.

Hair: Maria O'Keefe - Sanrizz
Make-up: Lee Pearson
Styling: Rachel Bakewell
Photography: David Goldman

See also: Short hairstyles | Medium hairstyles