Hatstand Nelly - Collection 08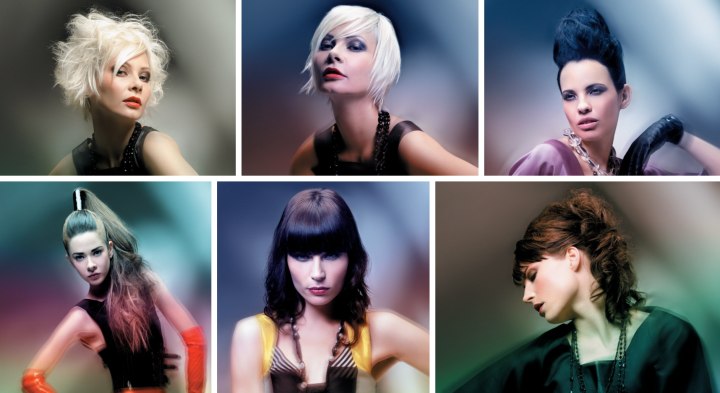 Scroll down for more photos ↓

Vivid inspirations of hairstyles conceived from the street are filled with attractive sophisticated lines and notoriously bold fluffs of cotton candy. There are smooth ventures of hair, some flowing below the shoulders, while others styled up.

The return of the vibrant colors of the 1980s enhances the collection, resulting in a marriage of the past and present. A personal and customized hairstyle is accented for suitability for each individual.


Tapered with Layers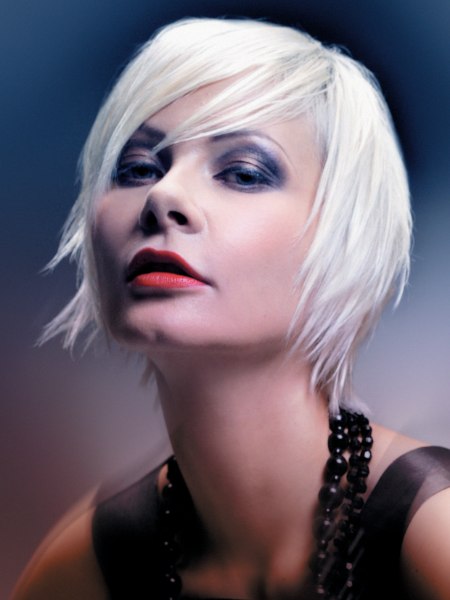 Dramatic white platinum layers have been texturized along the nape of the neck and angled up around the model's jawline and along the face. The top presents long straight flowing lines moving over one section of the eye, accompanied with another arrow from the corner of the hairline that ends into the center of the brows. Spritz styling lotion and gloss for this image.


Dynamic White Platinum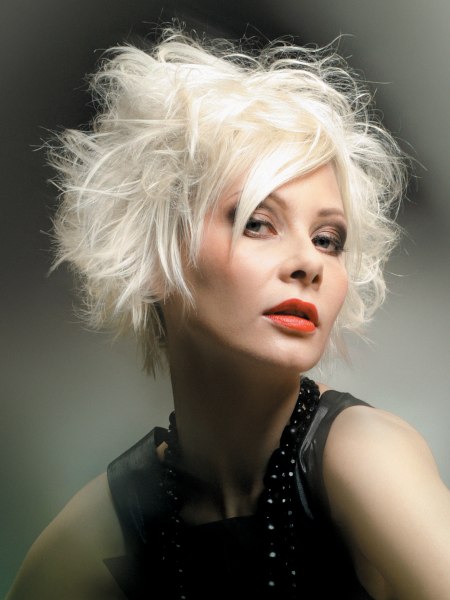 Chic acclaims of dynamic white platinum poufs bring applause on the runway involving an idle lazy bang related to the small wisps of hair along the face. Scattered lines are bounced up and out in diversified layers of fashion. Styling lotion and freezing spray will aid with this short style.


Dark Blunt Bangs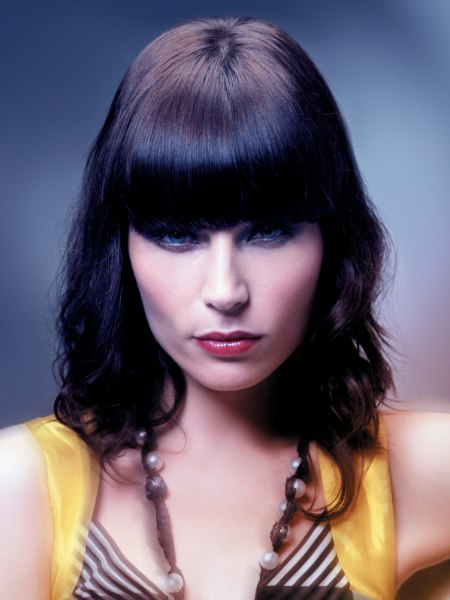 The seductive art of dark blunt bangs enhances the beauty of the model with light spiral curls that lie along her face. The appealing color of brown/black hair reflects the shadows upon the high cheekbones that become completely captivating. Select a medium sized spiral iron for this task.


Exposing the Ears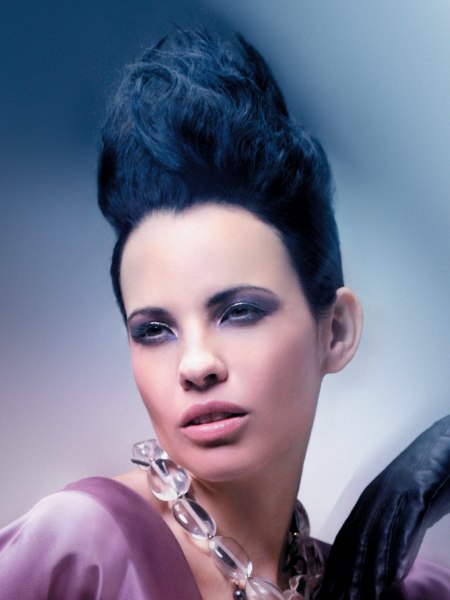 The expression of a cosmopolitan hairstyle has been brushed away from the face into a slick smooth finish, exposing the ears and the forehead with the top styled up high with one gallant curl stealing the scene. Gel and lacquer will help with this unique updo.


Up Style with Cylinder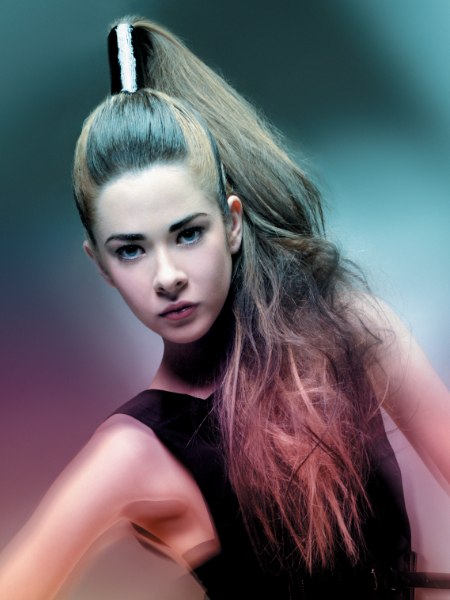 A startling performance of art is sculptured with blonde hair along the sides brought up with the rest of the hair and connected with a decorative cylinder. The long hair that pours out of the cylinder blends into delightful colors of brown/blonde with strawberry blonde ends.


Assemble of Curls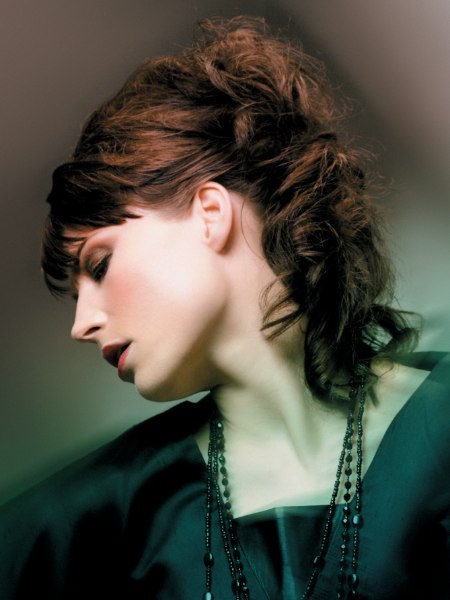 Patches of sun, flatter warm brunette colors that are cut in layers and brought back into an easy assemble of curls in the crown and moving all the way down upon the neckline. Texturized bangs blend effortlessly while maximizing the elegance of the hairstyle. Gel, styling spray and gloss will aid with this hairstyle.

Hair: Lorraine Watson and Jan Lippe at Hatstand Nelly, using Balmain Extensions
Photography: Jim Crone
Styling: Bernard Connolly
Make-up: Lucy Pook

See also: Short hairstyles | Medium hairstyles | Up styles