In Da Mouve by KSFH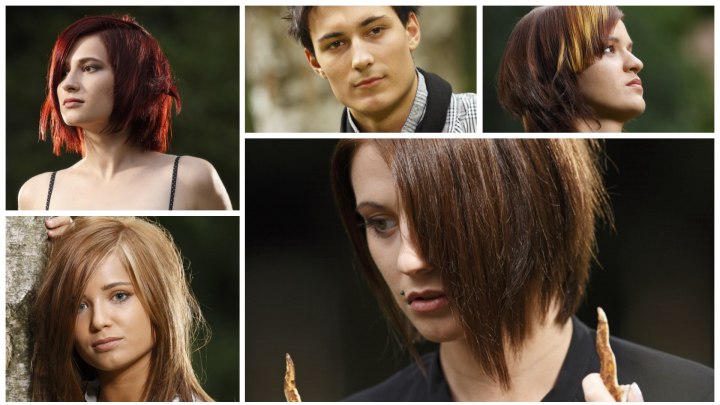 The glitter and glam of feminine appeal breaks forth in astonishing effects with a touch of gothic that moves into a new dimension.

A sheer mad delight emulates the smoothness of satin and finds its way into various forms of cutting techniques on skillful creations of light and shadowy colors. Judge for yourself!


Perfect Men's Haircut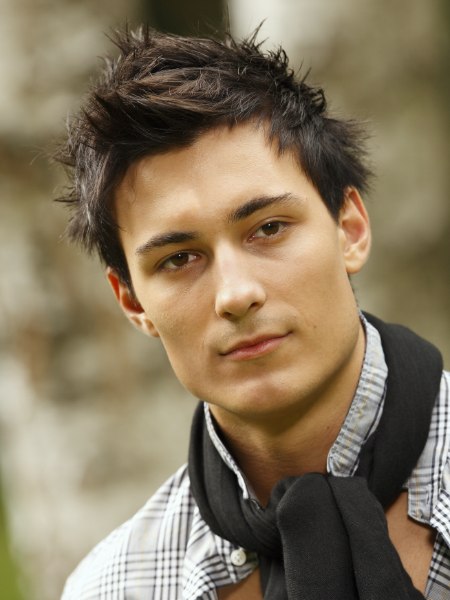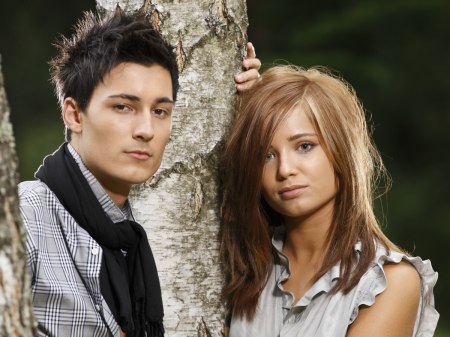 Masculine magnetism is a factor that can be electrifying and usually the pull of gravity begins with his hairstyle. Our model's shifty dark hair is cleanly defined around his ears and around his neckline.



The top and crown has had styling gel/wax applied and brushed up with the crest on the front, small peaks that tip together and then scattered about as if he'd just taken his toque off from his head. A picture of a perfect cut for the perfect time!


Hair Fashioned in Layers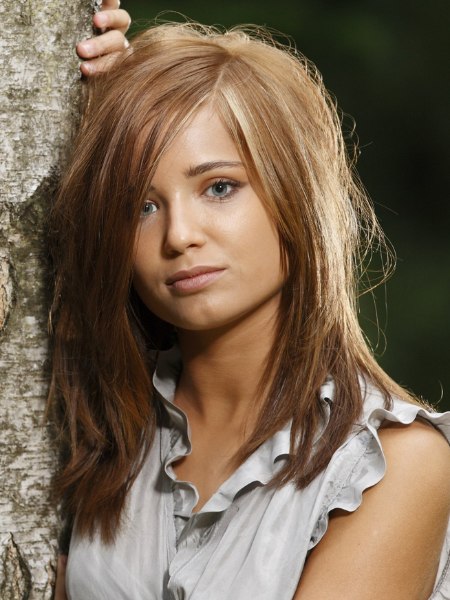 The alluring attraction of the colors of light warm brown mixed with tones of red and framed with blonde cannot be overrated.

Shadows on the ends brighten the rest of the hair that has been fashioned in long layers and smoothed into a whip like smoothness that covers one side of the model's face and takes control over her eye. Everything works together, the hair colors, the cut and the model's face. Uniquely yours!


Spliced Ends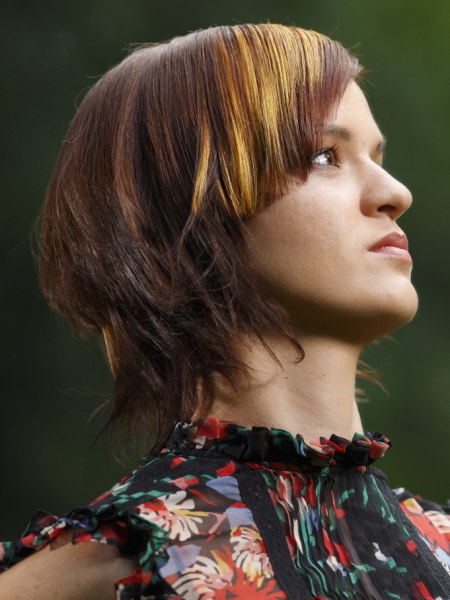 Exclusive divisions of reddish shadows and golden rays of hair reflect the texturized drama of spliced ends that explore the collar line. A heavier crown and bangs are directed into a lavishly smooth angle. Gel and smoothing serum could be used to follow through with the ends.


Splayed Ends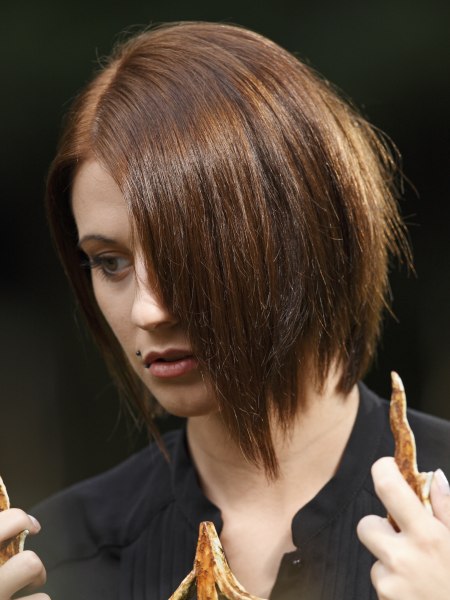 The pensive look upon the model's face allows for her hair to lie over one side of her face, exhibiting the splayed ends that begin in the neckline and flow into a slighter lengthier position as the top connects with the side.

Still layered, the hair exposes an array of red and brown panels upon this unwrinkled persuasion. Blow with a flat brush after spritzing with a light styling lotion and use smoothing serum afterward.


Choppy Medium Length Hair


Customized choppy dimensions of short jagged ends that all began from a divide on the side. Roughed up lines that gravitate over the shorter clips tell us loud and clear that this is a very unique haircut!

The party begins with fun colors of exhilarating reds that shine through the hair with the sunset of rainbowed tones. If you have just one life to live, by all means go red!

Hair: Kristijan Petek and ksfh Creative Team
Make-up: Avrelija for ksfh
Photography: Peter Marinšek
Haircosmetics: Schwarzkopf Professional

See also: Medium hairstyles | Long hairstyles | Men's hairstyles